Reviewing the best in non-mainstream acoustic guitar music
Home | Links | Podcast | Archives | Submissions | Free CD Giveaway | Subscribe | About
July/August, 2010

Kaki King, "Junior," Rounder Records 2010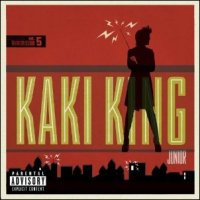 This CD continues Kaki Kingís journey as a multitalented rocker. "The Betrayer" kicks things off with a stutter-picked electric rhythm guitar, shifting into a frenetically thrashed double-time chorus. This track typifies the strengths and weakness of her rock material; the rhythms and lyrics are compelling, but the singing often less so. King recalls her musical past with "Everything has an end, even sadness," which resembles "Doing the wrong thing," from her mostly instrumental album, Legs to Make us Longer. On "My nerves that committed suicide," she plays electric slide with a trumpet-like tone over an acoustic background, before segueing into a soundtrack-worthy climax. "Communist friends" departs from the dark tone of the preceding tunes, but its sunny major chords are a feint for lyrical irony (i.e., "My communist friends, they want to help me," followed by "My communist friends, they want to kill me"). The music turns noir again on "Hallucinations from my poisonous German streets," which ends with an outlandish but expertly -rendered drum coda. "Sloan Shore" is another pleasing, low-key instrumental. "Sunnyside," an intimate and gut-wrenching breakup song, is easily the best vocal piece on the CD. In addition to being a great instrumentalist (which is only hinted at on Junior), Kaki King crafts masterful arrangements and writes effective songs. Sheís broadened her artistic palette by venturing into rock, and shows the promise of continued growth, while both building and challenging her audience. A limited deluxe edition of Junior includes a dvd with King's 2008 solo performance at the Berkeley Church in Toronto and a collection of her music videos.
© Patrick Ragains
Buy it at Amazon.com
Listen to "Sunnyside"

Aleksandr Tsiboulski, "Australian Guitar Music," Naxos Recordings 2010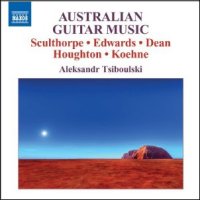 Aleksandr Tsiboulskiís debut recording for Naxos, "Australian Guitar Music," is nothing short of astounding, containing gorgeous compositions supported by masterful playing. Australia has long played a pivotal role in the history of the classical guitar with consummate performers like John Williams and innovative luthers like Greg Smallman. Naturally the country also produces composers who write extraordinary music that captures the unique harmonic intricacies of the instrument. Aleksandr Tsiboulski could not have been a better vehicle for delivering the exceptional music found on this recording. Born in the Ukraine and moving "down under" at the age of ten, Tsiboulski studied with Timothy Kain at the Australian National University and also with Adam Holzman at the University of Texas as a Fulbright scholar. Eventually this prodigious student began to win international guitar competitions, wowing audiences with his endless virtuosity and passionate playing. On "Australian Guitar Music, Tsiboulski showcases his innate ability to incorporate his flawless technical prowess with distinct impressionistic nuances. On the opening "Blackcastle Caprices" the pensive guitar parts sound more like a lute or koto rather than a traditional nylon classical. The explosive "Dervish" offers lush swirling sonic clusters with percussive slap bass style passages and modern chord voicings. The pacing of this album is excellent with the dirge-like "Grave" ultimately flowing into the lively "Guitar Dances." The composition " A Closed World of Fine Feelings and Grand Design" is a cinematic ballad featuring beautiful, reflective playing. Whereas the Spanish flavored "3 Capprichos for Goyo" are platforms for Tsiboulskiís fiery virtuosity. "Into the Dreaming" is a surreal musical odyssey and the final "Dijilili" is a pensive tone poem reminiscent of some of Pat Methenyís poignant ballads. Throughout the recording the guitaristís multidimensional playing draws out the essence of these unique and profound of compositions. Credit also needs to be given to Ross Edwards, Phillip Houghton, Peter Sculthorpe, Graeme Koehne, and Brett Dean for providing the amazing works found on this recording. "Australian Guitar Music" is a triumphant debut for a gifted performer who is sure to be at the very forefront of classical guitar music in the 21rst Century. This album is highly recommended for all listeners of contemporary classical music and will serve as an excellent starting point for those new to the genre.
© James Scott




Aleksandr Tsiboulski's MySpace
Buy it at Amazon.com
Listen to "Vivace"
John Prine, "In Person & On Stage," Oh Boy Records 2010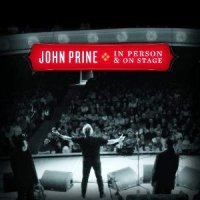 Next time I see my editor I'm going to kiss him. I've been a Prine fan since I first heard Bonnie Raitt sing "Angels From Montgomery" so when I saw this disc in my mailbox I danced with joy. And yes, that song's on this album. So are some of his other classics including "Your Flag Decal Won't Get You Into Heaven Anymore," "Paradise" and "Spanish Pipedream" plus a few I haven't heard before, like "She Is My Everything," a song he wrote for his wife. "Her feet are so warm they could melt the snow in the early spring." Who else could write lyrics like that? Most of the album is done with his on-the-money band, Jason Wilber on guitar and Dave Jacques on bass. On some cuts he's joined by special guests like Iris Dement on "In Spite of Ourselves," a tune written for a movie he did with Billy Bob Thorton. "The Late John Garfield Blues" is a duet with Nickel Creek's Sara Watkins who also plays some tug-at-your-heartstrings fiddle. Absolutely beautiful. After a story about his brother teaching him to play the guitar, he plays the only song he didn't have a hand in writing, A.P. Carter's "Bear Creek Blues." It's got a kickin' alt-country vibe. "Angel from Montgomery" is sung with Emmylou Harris and "Mexican Home" with Josh Ritter. I have always loved "Unwed Fathers" and here, Dement's plaintive wail makes it feel even more authentic. This is a live album with just enough in-between song patter to make it gen-u-ine Prine. Before he does "Glory of True Love," co-written with Roger Cook, Prine quips "When I was writing this song I had my wife in mind and I was hoping he didn't." "Paradise" closes out the release. It features an additional guitar, fiddle and mandolin. I dare you to play this without singing along. It can't be done. If you're a beginning singer-songwriter, study this disc 'cause this is how it's done. As for the rest of us, we'll have to remember to blow up our TVs, eat a lot of peaches and thank God for John Prine.
© Jamie Anderson
Buy it at Amazon.com
Listen to "Angel From Montgomery"

Odair Assad, "El Caminante," GHA Records 2010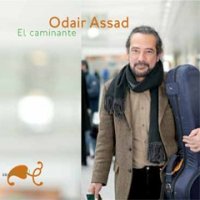 What can I say? "El Caminante" by Odair Assad is a majestic sweep of classical guitar playing of mostly modern composers. Assad brings to the disc decades of startling interpretation, and "El Caminante" further cements his place as one of the masters of nylon string guitar. The opening and title track "Sonata del caminante" was written by the marvelous Leo Brouwer, who, according to the excellent liner notes, composed the piece "in a few days." Like many Brouwer pieces, it careens seemingly out of control in passion and force, only to come lilting down where we can find breath and drink in the rich aural textures of a composer who finds his match in the power and grace of Odair Assad to bring his notes to vivid life. This is music at its most sublime and most exhilarating, and Assad inhabits it with a rare occupation. The disc is half of a premiere for pieces Assad performs, including Brouwerís wonder. Egberto Gismonti contributes "Memoria e fado," a melancholic tussle juxtaposing ascending and descending scales. On "Red Fantasy" by Kevin Callahan, odd meter meets numerous changes in tempo and style, and Assad delivers each nuance with musicality. Odair debuts "Seis bravidades" by brother Sergio, his long-time playing partner, and a first-rate composer in his own right. The "brevidades" are brief glimpses into the world of Latin music. The disc also includes pieces by Astor Piazzolla, Pixinguinha, and Agustin Barrios Mangoreís well-known "choro de saudade," homage to the lyrical traditional music of Brazil. Who better than the Brazilian Assad to weave its meandering melody? Throughout every piece, Assadís playing is technically brilliant and stylistically sensitive, passionate yet not sentimental. This is a disc you will find yourself listening to over and over again, because there is always more to find from the fingers of Odair Assad.
© Kirk Albrecht
Buy it at GHA Records
Listen to "Memoria e Fado"

Paul Rishell & Annie Raines, "A Night in Woodstock," 2008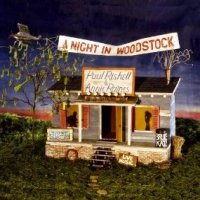 The right and proper and really, the only true way to experience the blues is over the course of an evening in a well-used venue, preferably on the small side, somewhat sweaty, and populated by a number of warm bodies. It doesnít hurt, either, to have some sort of altercation, flowing alcohol, and free-form dancing. Paul Rishell and Annie Raines present all of that and more with their live 13-track set, "A Night In Woodstock." Rishell works out his National Steel guitar while Raines wails on harmonica. Though they share the singing, it is Rishellís versatile voice that shouts, croons, bemoans and cajoles. Rishell and Raines and their backing band team up with guest keyboardist Bruce Katz and folk/rock legend John Sebastian, who turns up the heat during an extended harmonica duel with Raines on the setís closer, "Orange Dude Blues," penned by Rishell and Raines. Rishell, who also offers instructional videos for country blues guitar (click on the "Dirt Road Blues" banner below), offers a veritable blues-based history lesson on "Woodstock," paying homage to Louis Armstrong with "Old Man Mose," reviving Blind Boy Fullerís tastefully nasty "Custard Pie," and giving a quick nod to slide guitar boogie meister Johnny Winter on "Dallas." The band really nails it on the inspired selection of "Blue Shadows," which Lowell Fulson took to the top of the R&B charts in 1950. The story behind the creation of the CD is a story in itself: Raines and Rishell booked a 2005 gig at the Joyous Lake Club in Woodstock, NY, with the expectation of working on some tracks with their band, in partial expectation of preparing to be a part of Todd Kwaitís documentary project on jug band music called "Chasiní Gusís Ghost." As it turned out, Kwait picked the Woodstock set to film. As the liner notes of the 2008 CD explain: "It was just supposed to be a gig in a bar, but on this warm evening in late September, it would mushroom into a full scale movie production... (we were) intent on making the transition from front porch duo to seven musicians trading off on 14 instruments, without a net." Itís neat stuff, and the 2009 DVD of the evening, replete with a number of bonus features, is available separately as well, where you can enjoy the fun from your living room couch.
© Fred Kraus




Paul Rishell & Annie Raines' Website
Buy it at Amazon.com
Listen to "Dallas"
Paul Rishell teaches country blues guitar at Trufire.com!


Antoine Dufour, "Convergences," CandyRat Records 2010

There is a common thread that runs through Antoine Dufour's music. Perhaps it is the syncopated rhythms, the tonal tapping, or the energy that permeates his fretwork. Chances are all three of these characteristics are what make him a tour de force of acoustic alchemy that seems to transcend the possibilities of six strings and ten fingers. Convergences (2010), Dufour's fourth CD release, opens up a window into his creative process. Within the liner notes DuFour lets the listener in on the inspiration and influences that spark each composition or arraignment, often identifying the tune(s) that inspired or nudged him in the direction that resulted in these recordings. This is a rare treat to be able to hear the jumping off point for a composer or arraigner, enlightening the listener's journey in a remarkable way. Considering that Dufour records, mixes and masters this CD himself, one must assume the music offered here is as close to the artists vision as possible, adding to the poignancy of the liner notes. Dufour extends the sonic tapestry that has evolved from his first three CDs complete with the harmonic and percussive flourishes that can create a hypnotic auditory experience. Convergences also features four rather unique interpretations of tunes from Yes, Cold Day, Imogen Heap and a playful version of Sting's "Spirits In The Material World".
© James Filkins
Buy it at Amazon.com
Listen to "Paroxysm"
Listen to Antoine Dufour at our podcast

Indigenous, "The Acoustic Sessions," Vanguard Records 2010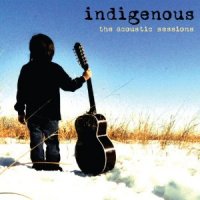 "The Acoustic Session" -- Indigenous' third album for Vanguard -- is a best-of set that dares to go beyond by re-fashioning every tune. I heard an earlier incarnation of Indigenous perform at an outdoor festival. The band at that time consisted of three siblings and a cousin, Nakota Nation members. Now, only Mato Nanji (always the band leader, singer, and guitarist) remains, joined by his wife, Leah Nanji (co-writer and harmony vocals) and other supporting players. When I saw Indigenous, they lived up to their reputation as a tight band with a rhythmic electric sound somewhere between blues and stadium rock. Like me, you might now wonder if the current line-up can get heads bobbing, feet tapping, and bodies moving in an all-acoustic format. The answer comes definitively with the first cut, "Now That You're Gone." You bet your sweet ass they can. They can also translate power ballads, like "Things We Do" and "Should I Stay." "Little Time" goes out with one of the finest solos on the album. In "Leaving," guest Lisa Germano packs some dramatic violin for a duet that's more like a duel as it devolves into a cool shredding session. In "You Got It," Nanji channels his inner Roy Orbison for a faithful cover. Its vocals offer more variety than any other cut with a sweet call and response section. Folks who listen for lyrics will note the lack of specificity throughout ("her heart has turned to stone because of the things we do / and we don't wanna change the things we do"). Makes you wonder what they do. Six-string players will relish Nanji's work on his Guild, but the focus on the picking (almost every tune goes out with a big solo) also contributes to the sameness that ultimately weakens the album.
© David Kleiner
Buy it at Amazon.com
Listen to "Now That You're Gone"

Hamilton De Holanda Quintet, "Brasilianos 2," Adventure Music 2009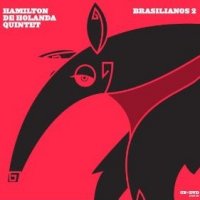 If you think you can't play fusion on a 10-string mandolin, think again. For those of you who have never heard of him, Hamilton de Holanda of Rio De Janiero is an acclaimed virtuoso and considered to be Brazil's greatest living mandolin player. At the ripe old age of 34, de Holanda follows the in the grand tradition of such giants of the instrument as Jacob do Bandolim, Joel Nascimento, and Armandinho. "Brazilianos 2," a fiery follow-up to "Brazilianos," continues de Holanda's thrilling musical journey, traversing jazz, Latin, World Music, classical and Choro (a popular instrumental style characterized by blazing rhythms, happy harmonies, and lots of improvisation -- the genre is best described in American terms as the "New Orleans jazz of Brazil.") If you are new to de Holanda (as I am) be advised to introduce yourself to this artist and his dexterous ensemble by way of the bonus DVD included in this package before listening to the official album. De Holanda's remarkable Quintet is comprised of acoustic guitarist Daniel Santiago, Gabriel Grossi on harmonica, bassist Thiago Esprito Santo (Andre Vasconcellos is the acoustic/electric bassist on the official album) and drummer Marcio Bhaia. Observing these musicians in a live setting is nothing short of mind-blowing. Their technical prowess is on full display (I was inspired to pick up my guitar and go modal) as is their keen sense of interplay and penchant for percolating rhythms (I dare you to sit still.). The studio set is a bit more mellow; however that assessment does not detract from the ensemble's brilliance. Tracks such as "Virtude Da Esperanca (Virtue of Hope)" would sit well on Toots Thielemans' The Brasil Project as Grossi and de Holanda's unison lines and solos float over a serene backdrop of rhythm and space. "Estrela Negra (Black Star)" exudes a modern jazz vibe as de Holanda and Grossi swing in tandem while the rhythm sections counters with a repetitive syncopated motifs. "Ano Bom (Good Year)" which is featured on both the album and DVD will appeal to 1970s Chick Corea fans -- the grooves, solos, and melodic lines are most reminiscent of his work with Airto, Flora Purim, and Stanley Clarke. I'm tempted to run out and purchase a mandolin...
© Tom Semioli


Hamilton De Holanda on MySpace

Buy it at Amazon.com
Listen to "Bai"o Brasil"
Listen to The Hamilton De Holanda Quintet at our podcast

Ian Melrose, "Around the Corner in 80 Minutes," Acoustic Music 2009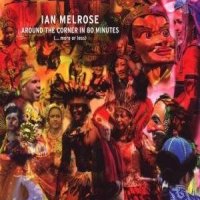 Ian Melrose has long been considered one of Europe's best acoustic guitarists, and "Around the Corner in 80 Minutes" will demonstrate why. Melrose, of Scottish heritage, calls his fifth solo CD "a musical homage" to his adopted Berlin, where you need only go around the corner to experience the music of the whole world. Melrose's technical mastery is every bit as expansive, astonishing in its virtuosity. With pieces that derive their inspiration from Africa, Norway, Hungary, Bulgaria, and Turkey, Melrose accomplishes stylistic breadth on guitar partly by employing many different tunings (most typically EADGBE and EADGAE, but DADGAD and even CGCGCD), the capo positioned anywhere from the first to the fourth frets. Among his repertoire of techniques are hammer-ons and pull-offs to simulate a fiddle's triplets, as on the Celtic-sounding "The Hedgecutter/The Devil in the Kitchen;" harmonics, as on the gorgeous classical-tinged "Gigue Highlandaise" and "Troy Lake;" and impeccable descending glissandos. Melrose at times includes other musicians on accordion, cajon, udu, clarinet, bass, as on the mesmerizing "Benim Canim Canadom," written by Taner Akyol (vocals, baglama), but guitarists will most enjoy his solo compositions. Overall Melrose's music is mellow and melodic, gorgeous of tone, and characterized by the kind of refined sophistication that makes his playing seem dazzlingly effortless.
© Celine Keating
Buy it at Amazon.com
Listen to "The Hedgecutter/The Devil In The Kitchen"

"Guitar Republic", CandyRat Records 2010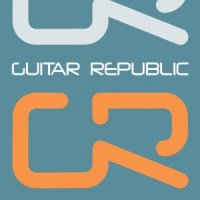 A lively republic of "new" acoustic guitar music is what you get from these three Italian architects of the acoustic. Sergio Altamura, Stefano Barone, and Pino Forastiere bring differing backgrounds to the project, yet meld their contributions like "butta." Vaguely Mediterranean rhythms -- sometimes pounded out on the backs of guitars -- meet hypnotic hooks on the opener, "GR Airport." Their sound is more determinedly "new" than given to any regional or national flair. If their status as Italian guitarists is in any way novel, it lends itself more to curiosity about their modernist, European sensibility, than to their styles as players. There's an art music thing going on here -- I would find analogies to contemporary painters -- and there are no contemporary Italian painters, except maybe these guys. A few standouts include: the quick, turgid groove meets still life illustration-melody of "Republic Avenue," the elegiac tone poem that is "GR Station," and the closer, the heavily layered pastiche of delay and harmonic convergence that is "The Rite of the Republic." Echoes of Emmanuel, Hedges, and many other practitioners, sure, they are present, but appear so fleetingly that stylistic comparisons would be foolish. Comparisons? Think Kronos Quartet, as a trio, guitars not violins, making it up as they go along, only on guitars see; I think I'm losing it (is that heavy breathing I hear?), but maybe you get it -- lively, new, vaguely... Italian... with acoustics.
© Steve Klingaman
Buy it at Amazon.com
Listen to "Republic Avenue"


Home | Links | Podcast | Archives | Submissions | Free CD Giveaway | Subscribe | About

Laurence Juber, Doug Smith, Al Petteway, Phil Keaggy (and many more!) at Acoustic Music Resource
| | |
| --- | --- |
| Ovation Adamas Kaki King Acoustic Electric Guitar | DVD: John Prine - Live from Sessions at West 54th |