Reviewing the best in non-mainstream acoustic guitar music
Home | Facebook | Podcast | Archives | Submissions | Free CD Giveaway | Subscribe | About | Links
March/April, 2012

Steve Howe, "Time," Warner Classics 2011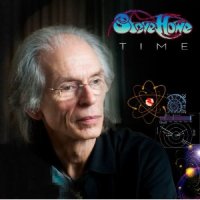 Well, since this CD is by Steve Howe – yes, that Steve Howe – we know it's full of tasty guitar playing. "Time" is classic Howe, ever inventive and eclectic. What began for most of us with the prog-rock band Yes has continued down through the past couple decades as an always inspiring, never dull road as Steve Howe confirms his place as a guitarist whose legacy will remain for some time to come. "Time" features Howe on classical, hollow-body electric, steel string acoustic, 12-string electric, steel guitar, and even a banjo guitar. Surprised? Don't be. And only someone like Howe can make all those work for each song without it coming off as mere novelty. Howe uses each as a tool to paint the musical picture . The record is a collaboration in the works for four years with Paul Joyce who oversaw the arrangements and co-production, and conducted the classical ensemble used throughout. There are 3 pieces from standard classical guitar repertoire, including the opening cut "Bachianas Brasileiraas no. 5 (Aria)" by Heitor Villa-Lobos – on a steel guitar with a volume pedal! And somehow it works quite well. Bach's "Cantata no. 140" is played with lovely string accompaniment on a classical guitar, while "Concerto Grosso in D Minor" by Vivaldi soars on a Gibson ES345TD with Howe gives these pieces room to breath in leisurely tempos, all the more to enjoy them. From the sublime we move to the rollicking "Orange" on a banjo guitar. It's kind of back woods meets salon, it's fun, and it's easy to smile as we bounce along. Playing octaves with the warm tones of his ES175D, Howe envelopes us on "Purification," laying down some of those signature attacks that made him the driving force in those early Yes albums. Howe plays slow and sweet on "Rose," an ode to love. "The Explorer" features some great interplay between guitar and cello, and one of Howe's sons, Virgil, joins him on this one. The rest of the CD is a pleasure. This is a record not trying to prove anything, just present some lovely guitar music with multiple textures and colors, and that it does very well.
© Kirk Albrecht
Buy it at Amazon.com
Listen to "Apollo"

Sergio Altamura, "Blu," CandyRat Records 2011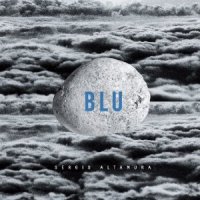 Your guitar can do more than you think it can! No, these are not the words of Frank Zappa -- it's the guitar artistry of Italian master Sergio Altamura! After toiling in numerous voltage-enhanced rock groups during his teen years, Altamura shifted gears and pulled the plug by submerging himself in the study of the acoustic guitar. For the past twenty years Altamura has taught the instrument, composed for dramatic films, documentaries and theater, and garnered accolades aplenty as a member of the Ark Ensemble with percussionist Pino Basile. "Blu," which overflows with comforting, yet melancholy melodies (as the title suggests), contains tracks from the award winning movie "La Vita di Ines" -- and was co-produced by Will Ackerman, guitarist and founder of Windham Hill Records. Ackerman cameos on two tracks: the up-tempo and oddly cheerful (on this collection anyway) "Before The Sea" and the misty, sleepy "The Name of the Rose" wherein the two virtuosos merge as one voice via upper-register motifs that sound akin to an acoustic piano. Alatmura is a master looper (a device wherein you record a segment of music as you play it, then replay it in a loop as you accompany yourself and/or add multiple layers) on this record. Be advised to YouTube.Com Altamura's looping -- it may change your life as a guitar player! Several looped passages afford the guitarist the ability to play off his own ideas -- which apparently is quite a refreshing way to record! Additional highlights include Altamura's percussive techniques, which are on full display in "Villaggio Globale" -- wherein he renders staccato phrases while a simple beat -- (perhaps Altamura himself tapping on the body of his guitar) to coalesce the disparate melodies into a coherent composition. "Fog" is a slippery cut by way of Altamura's dueling looped guitars which bob-and-weave in different time signatures and rhythms. The ballad "Un Petit Cadeau Pour Amy" aches for lyrics and a voice as the artist's sweet melodies somehow manage rise above the lumbering tempo. I highly recommend viewing Sergio Altamura in conjunction with listening to Blu . Your acoustic guitar can do a lot more than you think it can!
© Tom Semioli
Buy it at Amazon.com
Listen to "Les Milles Lumières d'Anita"
Listen to Sergio Altamura at our podcast

Mountain Heart, "That Just Happened," 2011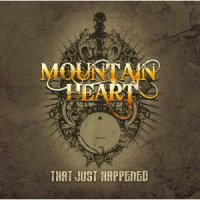 My back yard sits about two miles away from an amphitheater that for the past couple of decades has featured a fine summer lineup of touring musicians. When the weather and wind conditions find a happy balance, I can enjoy the music from my back deck. Last summer, an inspired rendition of the Allman Brothers' "Whipping Post," arguably rock's most iconic southern anthem, caught my attention. Wow, I thought, these guys are really on it. The band, as I was to eventually discover, was Mountain Heart. And, yes, Gregg Allman's "Whipping Post" is among the seven tracks on "That Just Happened," the band's seventh album, and, no, it doesn't represent the overall musical vision that is Mountain Heart. Still, it demonstrates the scope of what six talented musicians playing acoustic bluegrass can achieve. These guys can cover The Allman Brothers and have a blast doing so. Where they spend most of their time, though, is stretching the boundaries of bluegrass. Their strong, high harmonies, coupled with driving violin, banjo and searing mandolin make a compelling case that bluegrass can propel itself into whatever musical realm it chooses. This genre-bending ensemble, formed in 1999, shows its versatility immediately with its hard-driving, country-inflected opening title track, driven by an electrified grunge fiddle and Hammond B3 organ, one of the three songs here written by group members. They segue quickly into "Little Sadie," a tune from the public domain, and whose mountain roots seem very much in evidence. Country ballads and pop leanings weave into the mix as well. Group members seem to have an abundance of musical tastes and a desire for exploration – an outlook that should keep this group from ever falling into a predictable formula.
© Fred Kraus
Buy it at Amazon.com
Listen to "Whipping Post"

Bearfoot, "American Story," Compass Records 2011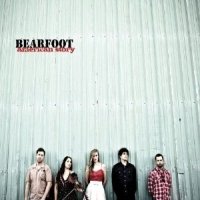 For those enamored of their last release that debuted at number one on the Billboard Bluegrass chart, have no fear. Their current recording has the same sharp instrumentation with original members Angela Oudean (fiddle and vocals) and Jason Norris (mandolin, violin, viola) but with three new members including talented singer-songwriters Nora Jane Struthers (guitar, vocals) and Todd Grebe (guitar, vocals). Add musical jack-of-all-trades PJ George (bass, banjo, percussion, vocals) and you've got a kickass lineup who'll deliver something new and just as great. You still get some of that wonderful straight ahead bluegrass like the upbeat "Midnight in Montana" but you'll also find more singer-songwriter type offerings like the ballad "The Dust," about a family wanting to seek a better life in California. Nora Jane's clear soprano is often at the lead with the others offering water tight harmony. "Billy" is the best example. Done without any instruments except their voices, it's as solid as a good gospel tune. "Mr. Moonshine" is a barn dance style party song. They switch gears in "Eyes Cast Down," a haunting story written by Nora Jane and bluegrass veteran Claire Lynch, about a woman trapped in an abusive relationship. Nora Jane also gives us a cut she wrote with Tim O'Brien, "Feel Free." There are some great twin fiddles in "Kill the Rooster" about someone who is definitely not a morning person. "When You're Away" is a sly song about all the things a woman will do for her man including pressure washing the porch and chopping wood and by the way, she looks pretty good in your overalls while she's doing all that. If you're new to this band and you like your bluegrass more Americana and a little less "Old Joe Clark," check out them out. If you're a fan already, then get off that front porch and buy American Story. Don't make Nora Jane come over and split your wood.
© Jamie Anderson
Buy it at Amazon.com
Listen to "When You're Away"

Benoît Albert, "Paysage Hypothétique," 2011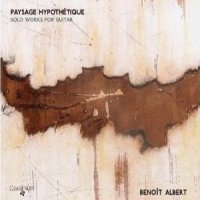 One of the beauties of music is that it is ever-evolving. The lay public's perception of the classical guitar genre is that it is static, the repertoire carved in stone long ago. Segovia, Bream and Williams in the 1960s and1970s somewhat perpetuated this myth, but a new rank of upstarts in the 1980s and 1990s -- including Dyens, Towner and Bogdanovich -- thankfully upset that old order. They incorporated jazz and world elements into technically challenging compositions, the like of which were usually associated with the classical masters. Continuing that trend of innovation into the new millennium is Benoît Albert, a contemporary French guitarist and composer. In addition to classical and jazz influences, his compositions are enriched by weaving modal Eastern European and South American tango flavors into his intricate harmonic textures. The compositions on his CD "Paysage Hypothétique" are arranged into four Suites: Les Dérangements, Suite #1- Fingerstyle, Les Anecdotiques and Suite #2- Siegfried. Les Dérangements is aptly named, the first movement ultimately so... John Lennon's "Imagine" is nicely deranged into a tango so twisted that Lennon's original motif seems but a nuanced vestige. The Suite "Fingerstyle" is dedicated to French fingerstylist Christian Laborde, the most accessible music from this CD for a mainstream audience. "Finger Estile" is my favorite in this Suite, a beautiful and pensive sound poem which emotes the essence of bittersweet. "Quiet" follows, a tribute to Pat Metheny's landmark "One Quiet Night," a recording which Albert says he would "happily take with me to the proverbial desert island." "Eastern Rush" closes the suite, a driving and rhythmic tour-de-force in the spirit of Balkan masters Goran Ivanovic and Miroslav Tadic. Les Anecdotiques are a suite of études which Albert composed for his students, and though written as a practice for technique on guitar, like Sor's Études are compositionally fascinating beyond the didactic intent. "Simple Élégie" opens with a summoning call of chimes and segues into a solemn anthem which flickers to and fro, seeking a resolution. The Methenyesque "Esquisse en 10/8" flirts with an unusual meter which darts about in pleasing fits and starts. The CD closes with the 6-movement Suite "Siegfried," commissioned by the Festival "Guitaromania" of Agen in 2008 in honor of the British painter Paul Storey. These compositions are often dramatic, dissonant and bereft of melody -- potentially an artistic kiss of death. As much as free-form pieces might be groundbreaking and herald how musical trends could unfold into the future, a receptive audience in the here and now is an esoteric one. But Albert's genius still shines brilliantly, having created a riveting mood of anticipation and suspense on this last Suite. Innovation, beauty and virtuosity... these are Benoît Albert's legacy to an evolving musical culture.
© Alan Fark
Buy it at Amazon.com
Listen to "Eastern Rush"

Hiroya Tsukamoto, "Solo," 2011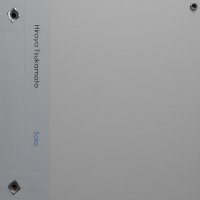 While one shouldn't judge a book -- or a CD -- by its cover, it's hard not to be a bit awed by the appearance of Hiroya Tsukamoto's first solo offering. Gorgeous, spare, sublime -- these adjectives also apply to the music of "Solo," a work of atmospheric beauty that reveals different aspects upon each listen. These are meditative, reflective pieces with highly evocative titles like "Tears," "Waiting for April," "Longing," and "From Coast to Coast" that spin seductive images in the mind while inducing tranquility. Tsukamoto says in his album notes that he began experimenting with DADGAD tuning one day and within a few weeks completed the 10 songs in this collection. Indeed, these pieces relate organically to each other in an extended meditation, opening with the chiming tones of "Icy Day." Such electrifying harmonics are a distinctive feature of Tsukamoto's compositions, which display world, fusion, and progressive jazz leanings and are characterized by slow to medium tempos, lyrical melodies, and hypnotically rhythmic arpeggios. Tsukamoto, originally from Kyoto, Japan, came to the United States on a scholarship to Berklee College of Music and has released three previous albums with his band Interoceanico. His sensibilities are genteel and restrained, and his compositions involve much repetition and pattern making, yet within those constraints there is such intricate variety that the listener remains thoroughly absorbed. In just one example, "Soledad" includes a light rapid arpeggio pattern with an ethereal melody, followed by numerous variations, a fiery progression of jazzy chords, and a return to the arpeggio that opened the piece. "Salvador," too, is a labyrinth of variations unfolding one out of the next. Throughout, Tsukamoto plays with fluid mastery, pristine tone, and great warmth.
© Céline Keating
Buy it at Amazon.com
Listen to "From Coast to Coast"
Listen to Hiroya Tsukamoto at our podcast

Jeff Campbell, "Stop and Go," 2011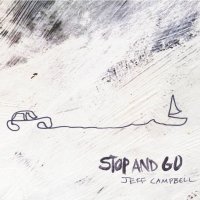 Bay area singer/songwriter Jeff Campbell's debut solo CD "Stop and Go" opens with acoustic guitar, clear and warm, and settles into a pleasant groove. It is joined by Jeff's clear, emotive voice. The sound calls to mind Patrick Monahan (Train) or a laid back track from early Gin Blossoms. The opening track is titled "Shut Your Mouth". The bitter edge of the lyrics provides a stark contrast to the pop sensibility of the songs, and that duality keeps things interesting. Jeff croons "It's oversaid and under done, I guess that's how the war's won…" lamenting a lover who can't seem to keep her promises. This CD took an interesting road to completion. It began as an EP; a chance for Jeff to stretch out a bit from his harder rock roots. As the songs started piling up, and things settled into a groove, the "EP" stretched into a full length album. Campbell has been enjoying the "diversion," stating "The people that go see live, acoustic music seem to be more attentive than the ones that go to the rock clubs," says Campbell. "People seem to connect with lyrics and song meanings more, and it's easier to get certain emotions across when you're by yourself instead of playing with a full band behind you." The album reaches a cleverness/catchiness peak on "4th Street". The song takes a slow burn approach on its way to the satisfying release of the chorus. The tension seeps in as shimmering tremolo guitar (overdubbed by Jeff) and the occasional kick drum hit complement the minimalist arrangement. When the song arrives at the harmony and hook of "and I can't even say that I blame you, 'coz I'm 4th Street and you're 5th Avenue," you can't help but feel the helplessness of two people in love who can't seem to come to an understanding. Hopefully Jeff Campbell will follow this experiment with a follow up -- he has given us an unusually strong collection of crisply produced, angsty pop gems.
© Jared Fiske
Buy it at Amazon.com
Listen to "Shut your Mouth"

Dave McGraw & Mandy Fer, "Seed of a Pine," 2011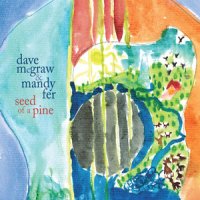 If all "Seed of a Pine" had going for it was observant poetry ("gas station diner, /truckers on the hill/the lawyer swings by with a living will") and wisdom ("…the heart is a landscape of violence and joy/so we learn to rebuild what we have to destroy"), it would be sufficient to make this a worthy project. If all I admired was its structure of loosely thematic, paired songs-one by each artist--capped by McGraw's "Western Sky" ("…you will be the one when I lay my body down/you will be the one when I make my final sound")… If all I listened for were moments of delicate beauty, like the dynamics change in the funky "Forget the Diamonds" ("…walking on your tiptoes you escape/from the writing on the wall") that sets up an interplay of piano, guitar and cello or the Allmanesque two guitar harmony in "If You Will," or the electric doubling the acoustic in "Seed of a Pine"…If all that moved me was the motif of memory ("…we've got memory for embers,/They've done smoked up all the rest" from the centerpiece tune "May Our Music") or the romantic heart at the heart of this record ("we're on our backs counting stars in the summer wind/'til the moon comes rising slow and fading in…")... If all that stopped me in their tracks was every instance of these two voices in a harmony greater than the sum of its fine parts... Yet, all of these sufficiencies are present in abundance in an album that understands the risks of love while insisting on its possibility and modeling it throughout with musical chemistry. "Seed of a Pine," hit me like "another sip of sazerac" ("So Comes the Day"). So, I raise a glass to a record that will surprise you, lead you to memory, and warm you.... May this music be heard!
© David Kleiner




Dave McGraw's Website | Mandy Fer's Website
Buy it at Amazon.com
Listen to "Forget The Diamonds"
Bruskers, "addition +," 2011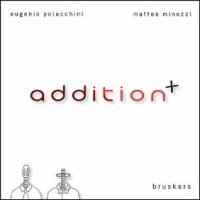 The Bruskers are guitarists Matteo Minozzi and Eugenio Polacchini. Based in Italy, they've performed together since 2003, playing concerts throughout Europe as a duo and as members of the Lybra Guitar Orchestra. addition+ is their second CD, which includes three fine originals, some jazz (both standards and rarities), and popular tunes. Improvisation is a key element of everything the Bruskers play (check out "Jersey Bounce" and "Minor Swing"), although their approach to time, dynamics, and harmony reflects their own vision, rather than any dominant jazz tradition (e.g., swing, Latin, gypsy, or smooth jazz). Their attack tends to be fairly soft, and their timing rhythmic without an insistent pulse. This restraint rewards the listener, who will be pleasantly surprised by their charming, inventive arrangements of familiar tunes like "Blue Moon," "Nuages," and "Lullaby of Birdland." Of Minozzi and Polacchini's three originals, I most enjoyed "La Mama e il Bambino," which is an unhurried, unabashedly romantic conversation between the two guitarists. Their two other compositions, "Cliffs of Moher" and "Dreams of a Black Cat," reflect a New Age calm and playful impressionism, respectively. The closing number, Sting's "Englishman in New York," is played by Minozzi on guitar and Polacchini on pizzicato cello, and adds some nice variety. The Bruskers' website offers a slew of great performance and instructional videos and free downloads of selected scores (in February, "Take Five" and "Blue Moon" were offered). This disc offers great music, presented with originality and taste. I recommend it for pleasurable listening and as a source of inspiration for guitarists.
© Patrick Ragains
Buy it at Amazon.com
Listen to "Jordu"


Home | Facebook | Podcast | Archives | Submissions | Free CD Giveaway | Subscribe | About | Links

Laurence Juber, Doug Smith, Al Petteway, Phil Keaggy (and many more!) at Acoustic Music Resource