Reviewing the best in non-mainstream acoustic guitar music



March/April, 2010

Tommy Emmanuel & Frank Vignola, "Just Between Frets," Solid Air Records, 2009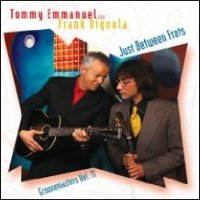 This latest addition to Solid Air's Groovemasters series pairs two more acoustic masters for consistently listenable and even surprising results. Tommy Emmanuel is among the higher echelon of today's fingerstyle players, if not positioned squarely atop the heap. Frank Vignola has been a top jazz and pop session player since the 1990, having performed or recorded with Les Paul, Ringo Starr, Joey DeFrancesco, David Grisman, Mark O'Connor, and many others. Emmanuel mainly performs solo, while Vignola almost always plays in groups (he's released one solo guitar CD, the excellent "Blues for a Gypsy"). This CD places them in a trio context, rounded out by Gary Mazzaroppi, longtime bassist for pianist Marian McPartland and veteran of Vignola's tenure with Les Paul. Most of the selections are swing-era standards, with a few more recent jazz and popular numbers and two originals thrown in. In a depature for him, Emmanuel employs a flatpick to trade rhythm and lead with Vignola, who is in familiar territory here. Highlights include "How High the Moon," "Swing 39/Swing 42," "Paper Moon," and the country standard, "Sweet Dreams." Each tune features extended solo spots for Emmanuel and Vignola, although the sparks really fly when they trade fours and improvise concurrently, as on "How High the Moon" and "Paper Moon." Though I've heard Mazzaroppi stretch out more when playing with Marian McPartland, he takes two hot bass solos during the proceedings and otherwise holds down the bottom end with his usual skill. Other favorites include "Django's Castle" (which Vignola recorded as a solo on Blues for a Gypsy) and an understated "Nature Boy." Emmanuel and Vignola explore key changes and dynamic shifts on the blues, "Just us 4 All," which serves as an encore. Like all Groovemasters CDs, this one is fun and full of great music.
© Patrick Ragains




Tommy Emmanuel's Website | Frank Vignola's Website
Buy it at Acoustic Music Resource
Listen to "How High the Moon" (mp3)
Lyle Lovett, "Natural Forces," Lost Highway Records, 2009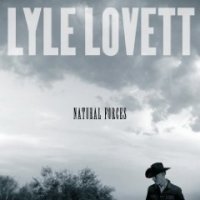 Talk about your natural forces. Look at the sidemen in this record's big band: Viktor Krauss on bass; Russ Kunkel on drums; Stuart Duncan on fiddle; Sam Bush on mandolin. Of course they sound great. And that's not to mention Mr. Lovett himself. He sounds great too, working to sell every song. Throughout, he meets expectations then defies them. The CD opens with a driving Lovett original that finds every man a cowboy and every cowboy with his own particular horse. With nods to the National Reining Horse Association, truck drivers, Cherokees, and an RPG shooter, it's as all over the place as the song selection here. Two Lovett double entendre novelty numbers follow: a Texas swinger and a country barnburner (co-written with April Kimble). Of course they sound great, but they raise questions about song order and song selection. Then comes "Empty Blue Shoes," a gorgeous Lovett original with the poetic directness of his best work. What follows is a mini-album of restrained covers. These tunes from fine writers like Eric Taylor (the ecological "Whooping Crane") suit Lovett's voice well. Duncan's lovely fiddle colors Don Sanders' finely observed waltz, "Bayou Song." One of the strongest numbers is David Ball's "Don't You Think I Feel It Too." Townes Van Zandt's "Loretta" manages to be both sweet and ironic. Then comes the closer. Co-written with Robert Earl Keen, it's a Segerish paean to life on the road. It lets the players rock out but, beyond that, I'm not sure what it's doing here. The reprise of "Pantry" raises more questions, but at least it finally puts Bush's mandolin out front. We've known for years Lyle Lovett has to be the man he is and not the man we want. This record shows he is that and more.
© David Kleiner
Buy it at Amazon.com
Listen to "Bohemia" (mp3)

Clive Carroll, "Life in Colour," P3 Music, 2009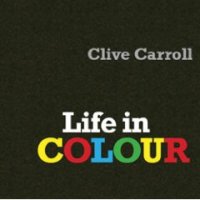 "Life in Colour," the third album in acoustic guitarist Clive Carroll's catalogue, reveals a fundamental mastery of the instrument that underlies an open-ended curiosity. From the sassy Les Paul-on-a-Tele twists of "Doodup" to the very English take on classical guitar on two John Dowland compositions, Carroll takes the listener on a diverse and worthwhile ride. The CD contains nine Carroll compositions in a program that mostly features acoustic guitar accompanied on some tunes by a bit of light percussion. A Willie Brown tune, "Mississippi Blues," first recorded for a 1929 Library of Congress session, comes to life all duded up in Carroll's cover. I suspect Brown, a Robert Johnson sideman, would have been proud. "Oregon" boasts lush melodic configurations and chordal flights supporting an upper register that recalls an acoustic John McLaughlin. By the time you get through the rollicking "Shiny Wooden Toy," you conclude this guy can kick some ass -- and you've still got seven songs to go! "Delhi Fratelli" proves Carroll is freak-out-Bela Fleck good on banjo. And the two short Dowland pieces, "Preludium" and "The Right Honorable Robert, Earl of Essex, His Galliard," comprise a sublime close to the album. A disciple of John Renbourn and Tommy Emmanuel, both of whom who have advanced his career, Carroll gets one big sound out of a rosewood and spruce box. At the age of 35, this artist is in full stride and you can expect more good things to come.
© Steve Klingaman




Clive Carroll's Website Buy it at Amazon.com
Listen to "Eliza's Eyes" (mp3)
Listen to Clive Carroll at our podcast

Eric Bibb, "Booker's Guitar," Telarc, 2009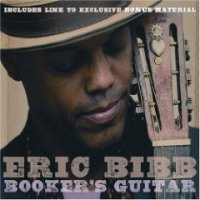 One evening after a show, a photographer approached Bibb and said he had Bukka White's guitar. He then offered to meet Bibb and photograph him with the instrument. As Bibb tells it, the experience took his "personal connection to traditional country blues to another level." He also took it as a sign to go ahead and do a project he'd wanted to do for years, a tribute to "the music and musicians of a bygone era." "Booker's Guitar" is the result. Bibb's guitar work is understated in the most wonderful way, at times hypnotic, always melodic and in service of the song. With tracks like "With My Maker I am One," "Walkin' Blues Again," and "Sunrise Blues," Bibb lays down bluesy riffs that drive the narratives throughout, shifting the motifs in subtle, musical ways. There are a handful of straight up 12-bar blues, as well as more singer/songwriter fare. The haunting "Flood Water," on which Bibb is accompanied by harmonica great Grant Dermody, is a great story song, where Bibb imagines himself witness to the great Mississippi flood of 1926-1927, a subject of many blues songs sung by Bessie Smith, Charlie Patton and the like. There is also Bibb's mournful rendition of the traditional "Wayfaring Stranger," Dermody's harmonica moaning and wailing all the while. One of the most interesting tracks is the instrumental "Train from Aberdeen." Aberdeen Mississippi was Bukka White's hometown. Bibb plays a 9-string guitar on the track. It's a beautiful melody and a departure from the rest of the material on the album. Somehow it fits. "Booker's Guitar" is a cohesive and moody album, great for late night listening, and perhaps one of Bibb's best.
© Chip O'Brien




Eric Bibb's Website Buy it at Amazon.com
Listen to "Sunrise Blues" (mp3)

Ellis Paul, "The Day After Everything Changed," Black Wolf 2010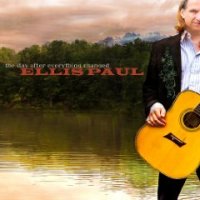 Fans contributed $100,000 toward this album. So, it's got to sound grand and match their generosity. It does both, clocking in at an hour, fifteen finely crafted tales of characters facing their day after everything changed. Paul performs almost flawlessly, a musical biathlete with cross-country hooks (that sometimes overreach) and a precision arsenal of telling details. "Annalee" opens big. Everything changes dockside for a youth when a lovely girl dives in "in nothing but skin." The arrangement builds from quiet vocals to a wall-of-sound, hum-able chorus worth repeating. Other songs follow that pattern, like "The Lights of Vegas," one of five co-written with Sugarland's Kristian Bush. A couple gambles on the shining city of lights for recovering "the love... left behind." The Beatlesque "Heaven's Wherever You Are" uses riverboat piano, whistling, and four insistent beats per measure to beat the blues for someone needing "something to live for out on this long winding road." "Rose Tattoo" is vintage acoustic Paul. The vocals hush in front of Paul's overdubbed hammer-ons and two-fingered slides. A father drives home with bad news and "one good wiper." He would be lost without his wife who vows they'll "fight for the best case scenario" then puts "Van Morrison on the stereo." Pure poetry about making it through! A Katrina victim waits for his "Hurricane Angel" while "a man in India" wonders "where the money went" and another "in Delaware" says he "can't have the pills" he needs because he can't pay. Pure poetry about not making it through! Paul's six string flits around like the "Dragonfly" (co-written with Sam Baker) that brings the image of a woman's "red dress... hanging from the moon." Paul re-envisions "Walking after Midnight" with a new melody and new resilience, then conflates it with Baker's affecting "Change." Paul's shooting for the moon messing with Patsy but, as with the entire CD, the payoff is large. Ellis Paul scored a 90% discount with his first studio album in five years. It sounds like a million bucks.
© David Kleiner
Buy it at Amazon.com
Listen to "Annalee" (mp3)

Mats Bergström, "Francisco Tarrega, Guitar Music," Naxos, 2009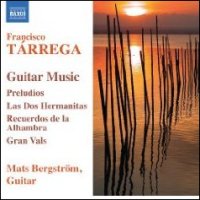 In 1994 the classical label Naxos began an ambitious project in which the goal was to record the complete works of all major nineteenth and twentieth century guitar composers. Sixteen years, and seventy recordings later, they are still committed to this venerable goal. Naxos recently released the first disc dedicated entirely to the works of Francisco Tárrega. The music is masterfully performed by Swedish guitarist Mats Bergström, who, to further the authenticity of his interpretations, used a replica of the guitar Tárrega himself performed on. The disc opens with a selection of sixteen preludes which, while brief, embody the charming melodic romanticism for which Tárrega has become so well known. This is as much a pleasure to listen to as it is a useful resource for those learning the classical guitar. The preludes are for the most part intermediate level pieces, and Bergström's thoughtful interpretations are sure to inspire many entrepreneuring guitar students. The disc moves on to Tárrega's more challenging works, including Capricho Arabe and perhaps his best known composition, Recuerdos de la Alhambra. Here too Bergström thoughtfully shapes Tárrega's lyrical phrases while maintaining astounding technical control. As is the case with many well-known Romantic era composers, Tárrega's works were daring and revolutionary when composed, and their beauty is as moving today they were over a century ago.
© Timothy Smith
Buy it at Amazon.com
Listen to "Recuerdos de la Alhambra" (mp3)

Tierra Negra & Muriel Anderson, "New World Flamenco," 2009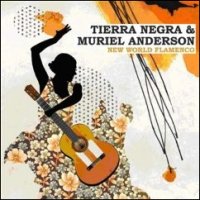 "Muriel Anderson and Tierra Negra (Raughi Ebery & Leo Henrichs) met in a castle in Germany at the Gitarrentage Festival in Nürnberg. Before long they were jamming together and realized something was happening." Thus begins the liner notes to "New World Flamenco," the new CD (the "thing" which happened) from Tierra Nerga and Muriel Anderson. I read those lines as the first notes of the opening track "White Horses" crested over me in a sonic wave of mystery, eloquence and passion not unlike the Spanish duende. Many of the rhythms recorded here have a power that attracts the listener with certain magnetism and emotion that is spontaneous yet structured, refined yet raw. They exude the sparkle of a performance, like a collection of first takes. The flamenco guitars of Ebert and Henrichs and the classical and harp guitars of Anderson weave a musical tapestry that nourishes the soul and exudes musical magic. For a trio formed in a castle, one would expect nothing less. Each listen reveals to me more than a collaboration of three fine musicians; There is a palpable espirit de corps that is indelibly imprinted on each track as well as an integrity of performance and execution that vibrates within the notes of "New World Flamenco." Henrichs' rousing "White Horses" is certainly a highlight as is Anderson's "Fantasia De Fuego", which has such depth and breadth that each guitar's personality seems to be at once separate and interwoven with the Flamenco dancing of Sabina Amadia. The fifteen original compositions that inhabit this CD include an emotional landscape that is evocative ("See You In The Bar"), intense ("L'Air Du Camargue"), soothing ("Midnight Solo") and often sublime ("En El Bosque De Cristal"). Bravissimo!
© James Filkins




Muriel Anderson's Website | Tierra Negra's Website
Buy it at CD Universe
Listen to "Cloud Cover"
Philippe Fouquet, "Turning Point," Harp Guitar Music2009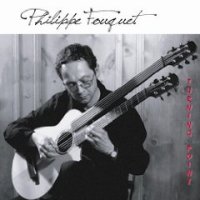 C'est belle, c'est magnifique, cette musique. Enchanting, delightful, rich in texture and color, the steel stringed melodies of Philippe Fouquet on his debut release for Harp Guitar Music, "Turning Point," captivate the listener with their sheer musicality. In a departure from previous recordings, Fouquet delves headlong into open tunings on "Turning Point." Eight of the 13 tracks are played on his unusual Lukas Brunner harp guitar, where the harp neck is longer scaled and fretless, allowing Fouquet access to deep, resonant registers to anchor his soulful tunes. He makes fine use of them, while allowing the mids and trebles to weave the melody. "Life Will Give You" - as every song on this collection - is a gem of flowing musical ideas. The heat rises a bit on "Run," with a pulsating bass thumping along the route, alternating between major and minor gymnastics across the fretboard; it's a real digit workout. Fouquet shows equal aplomb when only using six strings (a fine Kathy Wingert guitar), adding unexpected turns in color and chords, as on "La Pluie du Voyage," where a well-placed slap gets our attention. Like most good music, we can sense the development of Fouquet's themes and ideas as the song progresses, enveloping the listener in his aural meditation. The title cut, "Turning Point," is a melancholic chestnut, brimming with douleur and angst, yet never losing its subtle beauty. There are brief, scattered allusions throughout the CD to the amazing Pierre Bensusan and his complex musical ideas. Whether intentional or not, it's a fitting homage to a fellow Frenchman and fingerstyle pioneer. "Sky Rivers" bounces between droning bass and ascending and descending chords, rising in tension, only to resolve in gentle harmony. Fouquet concludes the CD with "Sensible," and with his skillful hands, indeed it is. A fine CD, and another great recording from Gregg Miner and the folks at Harp Guitar Music.
© Kirk Albnrecht
Buy it at Amazon.com
Listen to "Primerose"
Listen to Philippe Fouquet at our podcast

Ewan Dobson, CandyRat Records 2009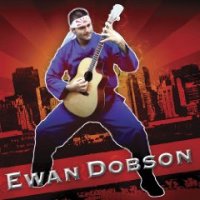 Ewan Dobson's a beast -- he's won first prize in practically every classical guitar competition in his native Canada. This virtuoso can flat-out play -- check him out on YouTube shredding Paganini ... with a flatpick, no less. Dobson started his relationship with guitar in the realm of rock and heavy metal before classical training under Dr. Alvin Tung. Add into that mix Dobson's intensity, quirky sense of humor, relative youth and apparent burning creativity, and the result this debut CD -- a 19-track eponymous collection that includes 17 original pieces. His expanded repertoire includes bluegrass, metal, Canadian folk, techno, video game and contemporary fingerstyle. Technically, Dobson dazzles; he has an almost hypnotic adherence to meter and a heavy focus on repetition. Much of this collection would be right at home as a soundtrack to a variety of video games. Perhaps Dobson's working toward carving out that particular niche for himself, which would be an upgrade for gamers everywhere. Consequently, there's more than a little manic obsessiveness and angst going on here. One thinks of an edgy Bach all amped up on speed. Song titles give a bit of a hint of the motion contained therein: "I Know Your Pain," "Dancing With Her," "Happy Hardcore," "Jig of the Burning Heart," "Eurodance," "Blood and Ice," "Jig of the Turnips." The overall effect is like the answer to the question: If Super Mario and Sonic the Hedgehog went to a techno dance club, what would make them one with the music? I must say that I'm quite curious to see what Dobson comes up with next.
© Fred Kraus
Buy it at Amazon.com
Listen to "Orange"

Will Kimbrough, "Wings," 2009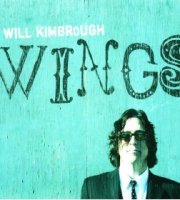 Start listening to this disc at the last track, "A Couple Hundred Miracles." Featuring a simple finger picked acoustic guitar, cello and honest vocals, it was inspired by reading Tich Nhat Han and glows with positive energy: "Every step's a miracle / Every breath's a gift." Most of his songs are like that -- genuine but not sticky sweet. He's worked with songwriting royalty like Roseanne Cash, John Prine, and Guy Clark. He's toured with Rodney Crowell, written with Todd Snider and his songs have been recorded by Little Feat and Jack Ingram. Not only does he know his way around songwriting, he's an award winning guitarist who also plays harmonica, banjo and mandolin. "Three Angels" is a sweet song about his guardian angels. There's a great old school soul/rock vibe on "Open to Love," complete with groovy organ, horn section and soulful back-up singers. He was listening to a lot of JJ Cale when he wrote "It Ain't Cool" and it shows. "You Can't Go Home" takes some unexpected melodic turns and features a mournful banjo. He wrote "Wings" with Jimmy Buffet; he calls it his "nondenominational motivational anthem." Damn this guy's good. Upload this one to your iPod. I guarantee you'll find something new to appreciate it every time you listen.
© Jamie Anderson
Buy it here
Listen to "Three Angels"


Home | Links | Podcast | Archives | Submissions | Free CD Giveaway | Subscribe | About

Laurence Juber, Doug Smith, Al Petteway, Phil Keaggy (and many more!) at Acoustic Music Resource
Buy Instructional and Biographical DVDs and Books at


(Click on image below to buy)
| | | |
| --- | --- | --- |
| Note for Note Transcribed Solos from Tommy's album "Only" | DVD: The Techniques and Arrangements of Muriel Anderson | DVD: Best of Lyle Lovett Live |