Reviewing the best in non-mainstream acoustic guitar music
Home | Facebook | Podcast | Archives | Submissions | Free CD Giveaway | Subscribe | About | Links
November/December, 2012

Tim Sparks, "The Nutcracker Suite," 2012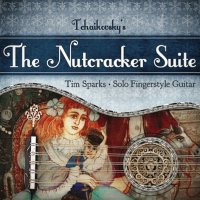 If you're looking for some holiday-themed music, you can't make a better choice than this recording by fingerstyle guitarist Tim Sparks. While Sparks may not be as well-known as some other players in the genre, he has an impressive body of work ranging from Eastern European music to classic jazz. I've found his playing over the years to be consistently listenable and innovative. He recorded this original arrangement of Tchaikovsy's Nutcracker Suite in 1992; this collection is available for the first time in the U.S. as an anniversary reissue. Sparks plays the entire program on a Mexican requinto, imparting a gentle, romantic tone that suits the music perfectly. The work is also recorded beautifully recorded, with just a hint of room ambience to provide atmosphere. He plays contrapuntal passages with seeming effortlessness throughout. Likewise, all other aspects of his execution are virtually flawless, thereby allowing the listener simply to enjoy the performance. Also on the program are five selections presented as the "Balkan Dreams Suite," clocking in at over twenty minutes and comprised of four pieces from Eastern Europe and Sparks' original "The Blues on Bartok Street." These latter pieces are just as interesting and pleasant as the Nutcracker, and complement the earlier material quite well. Sparks' score for the Nutcracker is currently available on his website.
© Patrick Ragains
Buy it at Amazon.com
Listen to "Dance Of The Sugar Plum Fairies"
Listen to Tim Sparks at our podcast

Pino Forastiere, "From 1 to 8," CandyRat Records, 2012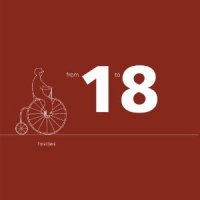 Every once in awhile, an artist comes along who makes you very excited about music all over again. In the 1980s, Michael Hedges opened a beautiful Pandora's Box of colorful soundscapes which were brand-new to audiences' ears. In the 2010s, Pino Forastiere is establishing himself as the heir-apparent to Hedges legacy, his cinematic dramas pushing the envelope of what one acoustic guitar can do. His newest CD "From 1 to 8" is a compilation of études (named sequentially and minimalistically as n. 1, n. 2, etc.) for acoustic steel-string guitar, and runs the gamut from hypnotic ambience to rhythmic assault. Especially on "Studio n. 3" and "Studio n. 5" Forastiere demonstrates that he is master of the Hedgian thwack and chime. In fact, in my mind's ear, I can hear "Aerial Boundaries" tracked alongside the others in this collection as one familiar unit. Many of Forastiere's compositions are dreamy and pleasantly meandering as on "Studio n. 1," "Studio n. 2," "Studio n. 4" and "Studio n. 6" -- were I a neuropsychologist I'd jump at the chance to subject listeners to these tracks to see whether the resultant alpha and theta brain activity carries each soul unwillingly into a deep meditative state! The first movement of "Studio n. 8" instead borrows from a jazz oeuvre -- the introductory and nearly industrial movement of chord voicings sounds influenced by Allan Holdsworth, though of course bereft of Synthaxe and electricity. Forastiere saves the most lush and evocative music for the end of the recording, the 3 movements of "Studio n. 8." These movements are trios of superimposed guitars magically manipulated through a spectrum of dynamics ranging from a whisper through storms of climactic groundswells. This is music from a genius which will make you excited about music all over again.
© Alan Fark
Buy it at Amazon.com
Listen to "Studio n.1"

Les Frères Méduses, "Modern Guitar Duets," Clear Note Publishing 2012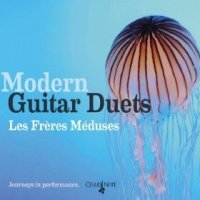 Les Frères Méduses, the team of Benoît Albert and Randall Avers, offer a sparkling CD of contemporary music, original improvisations, and selections from the guitar duo repertoire. From the first moments of "Modern Guitar Duets" listeners are on a fiercely exhilarating ride that never lets up in intensity. The guitarists lead off with the "Ethno Dance," a thrilling composition by Croatian classical guitarist and composer Goran Ivanovic, a tour de force of changing meters and percussive effects, that, along with complex "No Feathers for this Frog" (by Dusan Bogdanovic), evokes the exotic landscape of the Balkans. Jazzier are "Imagens do Nordeste" (by Brazilian Celso Machado), enlivened by carefully articulated pizzicato sequences, and Brouwer's "Micro Piezas," four very short experimental and expressive pieces graced with sprightly virtuoso passages. On the fun fingerstyle "L'ego Land" (by Benôit Albert and Christian Laborde), with its fiendishly tricky counterpoint, and three selections from "12 Silly Songs for 12 Silly Strings" (by Randall Avers and Rami Vamos) a swinging playfulness shows off the duo's light side. Into this rich mix of styles and virtuoso playing are several of the duo's improvised pieces of a somewhat more atonal, cerebral and abstract nature. The slow ones among these, such as "Improvised Postlude 'Ensemble,'" especially display the purity and clarity of the guitarists' tone. Albert, a French guitarist, and Avers, an American, have distinguished solo careers, yet as a duo they play as though animated by one spirit. "Modern Guitar Duets" is a thrilling work, flawlessly executed.
© Céline Keating
Buy it at Clear Note
Listen to "Ethno Dance"

Doug Smith, "Six-String Paradox," Solid Air Records 2012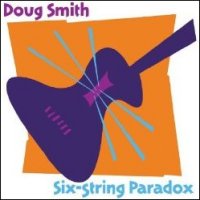 Often, the sum of an artistic endeavor is greater than its parts. I would argue that both sum and parts of "Six-String Paradox" offer a glimpse (or listen) into Doug Smith's enormous talent, sonic heart and expressive soul. These parts include five new originals, two new stripped down interpretations of previously released tunes (one original, one arrangement), new classical gems, a spot-on duet of Debussy's "Clair De Lune" featuring Smith and himself, an arrangement from a Mark Mancina film score, plus a medley of television themes songs from American TV of the 1960s... including the "Theme from Mr. Ed" for pity's sake! Consider track three, "Magic Serenade" from American Composer Bryan Johanson. It is a study in paradox in and of itself. Smith teases with a delicate oriental-tinged intro before drifting into a lilting and enchanting melody that is infused with what feels like the delightful dancing of woodland fairies before settling into a medieval-esque mood, revisiting those teasing open lines, and eventually resolving into a crescendo of deft fretwork that is at once magical and mystical. It is seemingly absurd that these astutely played phrases and melodies could hang together as a whole, but they do with such enchanting grace. Smith's powerful groove-laden redo of "Two-Handed Paradox" which follows pulls us in an entirely different direction with a force that counterbalances the delicateness of track three. My favorite tracks are Smith's baroque flavored "The Blue Duchess Of Orange" and Fernando Bustamante's oft-performed "Misionera"; the latter is a testament to Smith's impeccable speed, touch and accuracy. He reminds us of just how mesmerizing this melody can be. Smith doesn't shy away from influences or pieces that are standard repertoire for studied guitarists, and offers them juxtaposed with decidedly eclectic and incongruent works embracing all and endowing them with his superlative execution, touch and sense of tone. It is this convergence of eclecticism and artistry that makes "Six-String Paradox" an utterly enjoyable listening adventure from Doug Smith the paradox-ician!
© James Filkins
Buy it at Acoustic Music Resource
Listen to "Magic Serenade"

Ari Hest, "The Fire Plays," 2012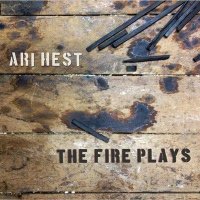 Ari Hest built a reputation as a prolific songwriter with his 2008 subscription-only project "52", releasing a new song every week for one year. "The Fire Plays" -- the songwriter's tenth full-length album of mostly new songs since 1999 demonstrates continuing artistic growth. Hest knows his way around a good hook. He writes conversational, relatable lyrics that pack a punch. Tracks build to climaxes using dynamic changes and shifting instrumentation. "For a Little While" brings in mariachi horns. "All Because," an unusually upbeat song about a breakup, features a banjo deep in the mix. Arrangements support the emotional content. "Know Where" accuses a lover of indecision with precise arrangement decisions. Dark synth sounds open, setting up an ominous bass line. The vocals begin. The drums enter to punctuate the first chorus. The production builds until, "You'll grow colder and colder, and come back around again… again." Then a musical interlude arrives -- as it does in a number of these tunes -- when the emotions can no longer be expressed in words and electric guitar becomes a stand-in for the vocals. What's most impressive here is the cohesiveness of the record. "The Fire Plays" is fittingly titled. Each song is a one-act play, a drama fueled by Hest's rough-edged, soulful voice and the confessional lyrics. The curtain opens with "Untitled Part 2." The singer resolves, "I want to make good on promises / I want to make good." Hest's vocals and the arrangement stay tightly wound until the one word chorus, "Hello." Then his voice uncoils in front of full-blown production, a greeting from the main character. We'll soon get to know him much better. "The Winter of Yes," follows, a tuneful resolution from a character who "has thrown away too many days," and now declares he'll be more open to everything. "Set in Stone," puts acoustic guitar up front with a lyric that strips the singer's soul "down to the bone." Throughout, "The Fire Plays" burns with the intensity of Hest's passion.
© David Kleiner


Ari Hest's Website

Buy it at Amazon.com
Listen to "Set In Stone"
Listen to Ari Hest at our podcast

Chris Proctor, "Close & Personal Friends," 2012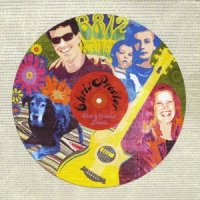 Years ago, when fingerstyle guitar first captured my imagination, I heard Chris Proctor. Clean lines, deft playing, inventive arrangements and clearly articulated voices. I was instantly hooked. Fast-forward some 20 years, and Chris Proctor continues to create magic on both six and 12-string guitars. His latest effort, "Close & Personal Friends," finds Proctor showcasing arrangements of a basketful of classic tunes from decades past. Each piece is a medley of 2-5 different songs, with no less than seven Beatles' gems represented as only Chris Proctor can. Proctor's Beatles' stylings on solo guitar rank up there with guitar great Laurence Juber for capturing the essence of the original with skill and artistry. Many of the songs are hits from the 60's and 70's, the bread and butter from my formative music years. Each song medley gets its own special name from Proctor, so the opening cut, combining For What It's Worth/Spooky/Through the Grapevine is now "It's Worth Being Spooky Through the Grapevine." You get the picture. The most inventive title? The combo Deco Drive/Gecko Drive that becomes in Proctor's musical mind "Amphibians Behind the Wheel." (no, I am not making this stuff up!). Each medley is a gem in itself. "A Mellow Sunshine Revolution Gets Better with Helpful Friends" combines four Beatles' titles with Donovan's "Mellow Yellow." (the listener can guess the Beatles' tunes). At almost ten and a half minutes, it's the most weighty piece on the disk. And it's great. Proctor shows off some Celtic chops on "Scotsman Without Potatoes Arrive in Lyndhurst" (A Scarce O'Tatties/The Lyndhurst jig). It's mostly 6 and 12-string guitar, some overdubbing, and a few effects. And it's as fun a 58 minutes of music you'll have as you laugh at the song titles and smile at the fine guitar work of Chris Proctor. Playing like this will keep me hooked for another 20 years.
© Kirk Albrecht
Buy it at Amazon.com
Listen to "Whistling Milkmen"

Mamuse, "Integration of the Awkward," 2012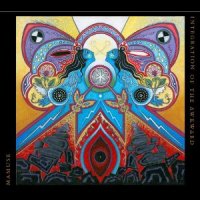 Sarah Nutting and Karisha Longaker -- the duo Mamuse -- sing like angels about angels, lovelight, starlight, and casting circles around troubled friends. Yes, "The Integration of the Awkward" is relentlessly upbeat, but don't let your inner cynic be put off by all the uplift. The CD has more than its share of breakups, pain, and passion, but viewed from a unique perspective on a world that defies every perspective ("When I die/ I ain't gonna die afraid / All my life's a little love poem / To my grave"). The vocal interplay and the little bit of the devil in Mamuse will keep you coming back to this record. The arrangements, especially the stripped down percussion and loosely woven in and out of the harmonies, give the record a spontaneous feel completely in harmony with its intentions. Check out "So Sweet." As in many of the tunes, the rhythm section is little more than a snare. Instead, it's the Joni reminiscent guitar that provides the propulsion that will get your toes tapping. Note the direct sensuality of lyrics like, "I haven't met you yet / But I'm willing to bet / You taste fine." "You're Not Crazy," serious support for a friend facing a breakdown, joyfully swings with guitar and more full blown percussion. "Hard to Handle" begins as a put down song ("You came in / Took without asking / Probing and grasping / Left your mark upon my path") but you've never heard one that treads this lightly. Once again the swing supports the singer's determination to rise above the negativity as she declares, "I am taking back my passion / I was meant to ride it wild and free." This is not your hippie parents' new age record. This is something else altogether: pixilated, delightful, tuneful, and totally irresistible.
© David Kleiner
Buy it at Amazon.com
Listen to "Goodness Is"

Tom Feldmann, "The Guitar of Fred McDowell," Stefan Grossman's Guitar Workshop 2012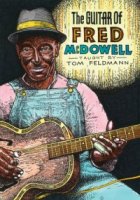 Over the past ten years plus Tom Feldmann's name has become synonymous with the slide guitar style of country blues and gospel music of the 1920's-1940's. His has honed his skill and developed chops that have put him in the top tier of performers and instructors. His pedigree includes an affiliation with Stefan Grossman's Guitar Workshops, and Mel Bay has produced numerous instructional DVDs of such legends as Blind Willie Johnson, Mississippi John Hurt and just about everyone in between. He has released eight CDs since 1999 while touring, six on his own Magnolia Recording Company label and two early CDs for Maple Island Records. In short, Feldmann has not only become an authority on Country Blues but is also well on his way to becoming a national treasure and a portal to the past. It is no surprise that his latest instructional DVD, "The Guitar of Fred McDowell," lives up to all that has come before and is a treasure trove of instruction and insight into the blues and the music of Fred McDowell. This two DVD set offers film footage of McDowell playing seven tunes in Open E (Disc 1) and five in open A tuning (Disc 2). The format of instruction for each tune begins with a film performance of McDowell on electric guitar from later in his career. This of course helps keep instruction rooted to McDowell's actual performance instead of focusing on an interpretation of his playing. Feldmann follows each performance with a discussion of the intricacies of technique of each specific tunes, followed by a split screen that isolates the left and right hand simultaneously throughout his own playing of the same tune at a very moderate tempo to allow the student to adequately take in the techniques presented. Feldmann's easygoing demeanor and clear description of technique makes his instruction accessible for any level player. Feldman also gets into the technical aspects of McDowell's technique and various methods of approaching guitar set-up from string gauges, saddle dimensions and the use of an unwound third string for E Tuning -- all of which speak to Feldmann's knowledge and the quality of his instruction. Bonus materials include a detailed tab of each song in the form of two PDF booklets as well as almost an hour of interview footage of Feldmann who delves into his influences, experiences, technique and instruments. Feldman performs a handful of additional tunes to augment these segments. Total running time of both DVDs is 220 minutes.
© James Filkins
Buy it at Stefan Grossman's Guitar Workshop
Watch and listen to "The Guitar of Fred McDowell"


Home | Facebook | Podcast | Archives | Submissions | Free CD Giveaway | Subscribe | About | Links