Reviewing the best in non-mainstream acoustic guitar music
Home | Facebook | Podcast | Archives | Submissions | Free CD Giveaway | Subscribe | About | Links
November/December, 2011

David Jacobs-Strain, "Live From the Left Coast," 2011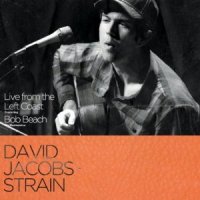 Slide guitarist David Jacobs-Strain pays homage to his blues roots on his "Live From the Left Coast," featuring veteran bluesman Bob Beach on harmonica. The set features 12 tracks recorded in 2010 at the Rolling and Tumbling temporary juke joint in Eugene, Oregon, where Jacobs-Strain makes his home. It's a stripped-down, two-man affair, with more than a hint of street busker feel. Being a live set, Jacobs-Strain interacts familiarly with his audience, which makes for an intimate and revealing show. In the liner notes, he says that the goal of this recording project was to capture the essence of a typical performance without a full band. But though Jacobs-Strain effortlessly gets down and nasty on such tracks as Robert Johnson's "Come On in My Kitchen," the 27-year-old singer/songwriter brings much more to the musical table. He stretches out vocally covering Stephen Stills' "Treetop Flyer," first recorded on Illegal Stills in 1976. It's a fine, soulful country-blues workout with a powerful Viet Nam era vibe. Jacobs-Strain's own compositions, of which there are nine, tug and pull the blues in various directions, intent on stretching the genre rather than resorting to classic blues patterns. His "Halfway to the Coast" is more of an achy ballad in the Jackson Browne mode, while "Ocean and a Teardrop" leans more toward the folk vein with its cautionary tale. One of Jaccobs-Strain's early musical heroes, Taj Mahal, gets ably covered with "Big Legged Mamas," and, in fact, the listener gets a sense of Mahal's influence throughout, as the disc's bubbling brew comfortably weaves in funk, reggae, pop and rock. Jacobs-Strain slides smoothly along on his Traugott six-string, Pogreba resonator and a Yamaha 12-string. The end product, combined with some vintage microphones and tube amps, is warm and authentic.
© Fred Kraus
Buy it at Amazon.com
Listen to "Pescadero Beach"
Listen to David Jacobs-Strain at our podcast

Mike Pachelli, "A Jazzy Guitar Christmas," Solid Air Records 2011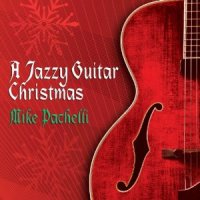 Looking for something a little different to spice up your holiday listening? Mike Pachelli's "A Jazzy Guitar Christmas" just might be your cup of eggnog. Pachelli takes 14 standard Christmas tunes, and then often turns them in a not so standard direction, revealing some formidable jazz chops throughout the disc. He has been playing a long time with multiple records to his credit, and that experience shows on every cut in style and substance. Pachelli comes out swingin' on "Santa Claus is Coming to Town" backed by a funky B3. Several songs take the journey across the Atlantic and back in time to channel Django Reinhardt, like "Frosty the Snowman," who most listeners might not recognize at breakneck tempo. "Winter Wonderland" also gets the Hot Club treatment, and Pachelli can pick it. And then "Rudolph the Red-Nosed Reindeer" flies off in a hurry to deliver Santa's sleigh. We're also up-tempo on "God Rest Ye Merry Gentlemen" with a mix of jazz, rock and even Spanish style. There is the silly "I Saw Mommy Kissin' Santa Claus" done as a believable tango. Pachelli can also slow it down just as well, rendering a lovely version of "The Christmas Song", just him and his guitar, with lush chords and dazzling arpeggios. It's a tender moment in a mostly hot record. Pachelli finishes the CD with a couple acoustic versions of the traditional "Greensleeves" and "Silent Night." If Mike Pachelli set out to deliver an unexpected Christmas gift with "A Jazzy Guitar Christmas," then he's delivered the goods.
© Kirk Albrecht
Buy it at Acoustic Music Resource
Listen to "The Christmas Song"

Johannes Möller, "Guitar Recital," Naxos Recordings 2011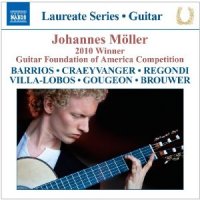 Top prize in the annual Guitar Foundation of America (GFA) competition is one the most prestigious awards available to classical guitarists today. Not only does the winner receive a recording contract and an international concert tour, that guitarist is practically guaranteed lifelong success and recognition as a concert performer. Before embarking on his tour, 2010 GFA winner Johannes Möller recorded this disc as part of his prize, and having just successfully claimed one of the most coveted awards in classical guitar, there can be no doubt that he was in peak form. While every aspect of this disc, from tone production to repertoire selection is truly superb, what struck me most was the depth in Möller's musical interpretations. Throughout the recording he delivers every note and every phrase with striking focus and levity. His overarching musical statement is so immaculately constructed, dimensionally complex, and carefully delivered that it's nothing short of profound. The recording concludes appropriately, with one of Möller's own compositions; a haunting, reflective, and vaguely turbulent work that reveals a window into Möller's brilliant musical mind. Having now experienced Möller's work on disc, I look forward with great anticipation to attending one of his live performances.
© Timothy Smith
Buy it at Amazon.com
Listen to "Villa-Lobos, Etude No. 7"

Mary Flower, "Misery Loves Company," Yellow Dog Records 2011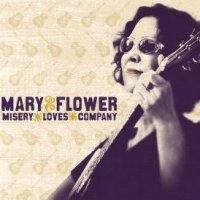 Although guitarist and singer Mary Flower has performed and taught for many years, her career has really blossomed in the last decade. On her eight previous albums she interpreted acoustic blues, early 20th-century pop songs and related styles for a growing audience. The intimate duets on this disc continue in that vein. The set begins with Muddy Waters' "Hard Day Blues," on which Flower is joined by blues rocker Curtis Salgado on harmonica. Mary plays lap-style slide on Son House's "Death Letter," accompanied by Alan Hager on guitar. Other familiar numbers include Elizabeth Cotton's "Shake Sugaree" and the Reverend Gary Davis' "Goin' to Sit Down on the Banks of the River." My favorite tunes are Flower's originals, especially the raggy instrumentals "Recession Rag" (a guitar/mandolin duet which manages to recall both Gary Davis and Chet Atkins) and "Jitters," both exhibiting some tricky three-against-four syncopation, and two songs, "Way Down in the Bottom" and "I'm Dreaming of Your Demise," the latter featuring some great interplay between Flower's guitar and Dave Frishberg on piano. Mary Flower's relaxed but sophisticated approach appeals to aspiring blues players as well as those who just want to listen. This disc offers great listening and a perspective on her growth as a musical artist.
© Patrick Ragains
Buy it at Amazon.com
Listen to "Recession Rag"

Tony R Clef, "Tuesday Afternoon," Big Round Records 2011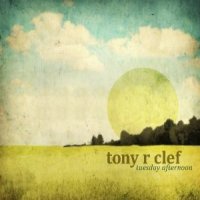 What is an aspiring guitarist to do once he has burned brightly on his own You Tube Channel, receiving accolade after accolade from YouTubers and claimed first place in Paul McCartney's "Maybe I'm Amazed" cover contest with a spot-on cover of one Sir Paul's finest solo tunes? Go old school and release a CD, of course. Tony R Clef's debut release, "Tuesday Afternoon," should cause the same stir as his videos with an eclectic collection of covers arranged and performed on classical guitar by this unassuming and talented guitarist. For the record Clef was approached by the A&R department of Parma Recordings about making a record. With note articulation and uncanny ability to create arrangements that accent the melody as well as the rhythmical foundation of each tune -- Henry Purcell's "Me, O Ye Gods" represents a perfect example -- Clef's fretwork is seasoned and honed. Clef studied classical guitar with renowned recording artist, concert performer, and soloist Adam Holzman as well as Richard Layman, the current jazz DJ at WCQS in North Carolina. Clef's covers include composers as divers as Ray Davies, Antonio Carlos Jobim, Rodgers & Hammerstein, Dudley Moore and Brazilian composer Heitor Villa-Lobos, not to mention Lennon & McCartney! From pop to musicals, The Moody Blues to the Kinks, Clef interprets and defines these tunes for the classical guitar. High points include his Brazilian leanings with masterful renditions of "Clube da Esquinav#2" and "Floresta Do Amazonas: Melodia Sentimental". I sense a full CD of Brazilian composers would be a natural for Mr. "You Tube" Clef. Despite the variety of material the CD gels more upon each listen. Don't expect tab from Mr. Clef anytime soon. He claims he doesn't write anything down; rather he creates arraignments in his head and records the straight to video. Returning to the video to relearn when necessary. Perhaps, this is the future staring us in the eye, or the computer monitor, as the case maybe. "Tuesday Afternoon" is a debut worthy of note.
© James Filkins
Buy it at Amazon.com
Listen to "When I'm 64"

Acoustic Alchemy, "Roseland," Onside Records 2011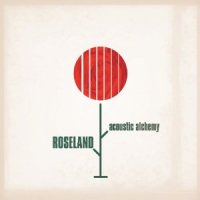 Why do jazz snobs turn up their noses at smooth jazz? Maybe they can't stand the fact that when it's done right, as Acoustic Alchemy does it, the veneer of the esoteric circle of jazz is breached and the music becomes accessible to all listeners. On Acoustic Alchemy's newest CD "Roseland," the band flaunts a mastery of a multitude of styles, not just a formulaic "smooth jazz" vibe. "One For Shorty" is the most straight-ahead jazz number, tightly syncopated and seriously cooking. Their signature sound is best summoned-up on the opener, a carefree and breezy North African musical jaunt entitled "Marrakesh." "Stealing Hearts" cleverly features what has to be an absolute first in the history of music: smooth jazz done on pedal steel guitar, lending an ever-so-subtle country and western flavor to the tune. "Templemeads" opens as a contemplative and repetitive nylon-string drone, but evolves imperceptibly into a soaring epic soundtrack and back. Acoustic Alchemy has seen some personnel changes over the 25 years of its existence, some unfortunately guided by tragedy. A founding father of the original duo, Nick Webb, who succumbed to pancreatic cancer in the late 1990s, co-helmed the band through an era which saw two Acoustic Alchemy recordings nominated for Grammys. The current incarnation of Acoustic Alchemy features Greg Carmichael, an acoustic guitarist who was Webb's partner in the original lineup, and Miles Gilderdale, who handles both electric and acoustic guitar roles. "Roseland" was recorded in Gilderdale's home studio in York, England, where the pressures and time constraints of studio time were nonexistent, allowing some relaxed tinkering and tweaking of the production. The downside to this arrangement might be at the heart of the criticisms of the jazz elite -- the music often seems calculated rather than extemporaneous. The focus of "Roseland" is not on improvisation, though I suspect that this is not the #1 item on the band's mission statement, and further, that their substantial fanbase is totally OK with it. "Roseland" is flawlessly executed, both in performance and production, and is completely enjoyable music. Take that, jazz snobs.
© Alan Fark
Buy it at Amazon.com
Listen to "One For Shorty"

Fleet Foxes, "Helplessness Blues," 2011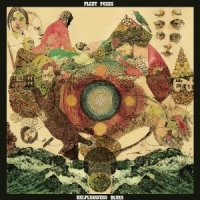 Stop waiting for signs of musical ambition among the downloadable mp3s. "Helplessness Blues" Beatle-sizes Americana with elaborate mini-symphonies, a broad aural palette in a distinctive soundscape, multi-layered harmonies, and a serious search for meaning. All in the service of a quest to give and receive "selfless and true love." All beautiful. All majority acoustic (down to its Marxophone, hammer dulcimer, water harp, tremoloa, and harmonium). Singer/songwriter Robin Pecknold acknowledges his forerunners in echoes of Simon and Garfunkel ("Battery Kinzie"), Dylan and the Beatles ("Lorelai:" compare its calliope guitar figure to "4th Time Around" and melody to "Norwegian Wood") and others. "Montezuma" opens, introducing the thematic motifs (embodied by the recurring "wanderer/walker" and "someday"), the characteristic echo rich environment, and the meticulous orchestral reach of the production (here, a choral interlude over power-strumming). With a Simonesque vocal and rhythm, "Bedouin Dress'" recalls a moment of beauty while longing for "one day at Innisfree." Check out the six-string fills. "Sim Sala Bim," a spiritual putdown song, goes out with a Middle Eastern influenced jam. 'The Plains/Bitter Dancer's" Native American rhythm morphs into a wordless choral movement sung against guitar scales. Its overlays of vocals climax into a quiet Crosby, Stills, and Nashlike tune. The title track boasts the album's signature lyric, "I was raised up believin' I was somehow unique" now "I'd rather be a functioning cog in some great machinery serving something greater than me." The delicate instrumental, "The Cascades, " represents the quietude the Walker seeks. "The Shrine/An Argument' is a suite complete with whalelike sax and an extended string movement. "Blue Spotted Tail," is all questions, the trappings of the studio absent. "Grown Ocean" closes, with one more promise of someday for the Walker. With all "Helplessness Blues" has to offer -- more than any record has dared for years -- it does have a certain degree of repetition, bombast, and humorlessness. Nevertheless, the ambitious and artful album I have been waiting for has arrived. And I expect the even more perfect Fleet Foxes album to come… someday.
© David Kleiner
Buy it at Amazon.com
Listen to "Sim Sala Bim"

Buzz Turner, "The View From Here," Aerial Music 2011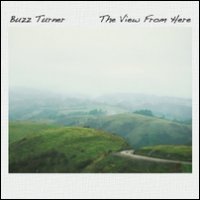 Buzz Turner's "The View from Here" is his second exceptional CD of fingerpicked instrumentals. Warm, mellow, and yet deceptively complex, Turner's music has the illusive ability to transport the listener, conjuring visions of gentle snowfalls, distant mountains, or country dances. Whether on uptempo numbers that showcase his virtuosity or slower tunes that highlight the richness and bell-like clarity of his tone, Turner's technique is utterly flawless and exhibits uncommon patience and command. A recent winner of the International Acoustic Music Awards, Turner has clearly been influenced by the music of John Fahey, Leo Kottke, and Eric Tingstad, but his style is all his own. He uses open and alternate tunings to produce spooling lines of melody and harmony, creating patterns of kaleidoscope intricacy. Among the loveliest pieces are those with strong Celtic roots, like "Jig for an Elderly Gent" and the exquisite "Hold the Candle Steady" with its chime-like ringing tones and a dronelike bodhran rhythm. Another highlight is the fabulous slide work on the bluesy "Montgomery" (on a Weisennborn turned to DADF#AD), which is dedicated to the participants in the civil rights movement bus boycotts in Montgomery, Alabama, in 1955. A mesmerizing journey, on "The View from Here," Turner shows what is meant by true artistry.
© Céline Keating
Buy it at Amazon.com
Listen to "December Aire"
Listen to Buzz Turner at our podcast

Guy Davis, "Teller of Tales (DVD)," Stefan Grossman's Guitar Workshop 2011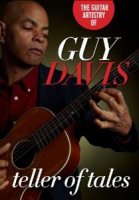 How would you like a private guitar lesson along with an intimate concert performance from one of America's premier blues players? Look no further than "Teller of Tales." Guy Davis, who is the son of the late acclaimed actor Ossie Davis and actress Ruby Dee, and has appeared on stage (as the lead in Robert Johnson: Trick The Devil) and screen (Beat Street with Rae Dawn Chong, and the soap opera One Life to Live) affords both blues junkies and novices a riveting portrayal of one of our nation's most important musical art-forms. In keeping with the title of this film, Davis tells personal tales between his performances, recounting stories of his grandparents and their experiences with the KKK, his parents' life in Harlem in the 1940s and their work in the civil rights movement, among many others. However Davis is not necessarily a historian -- he speaks of the blues in the present tense. In one vignette, Davis recalls his "forward looking" parents' perplexed reaction in that their son was immersing himself in what many folks considered to be musical format steeped in the past. How wrong they were! Akin to such important, contemporary blues guitarists as Jorma Kaukonen, Keb Mo, Cory Harris, and Otis Taylor (among others, of course) -- who all choose not to "leave blues on the shelf" -- Davis is a masterful player on both the six and twelve string and the slide. His licks are steeped in simplicity -- there's no shredding, nothing remotely fancy. Any decent guitar player can cop the notes. Ah, but the feel! Davis plays with such a groove that you cannot help but tap your foot along with him from track to track. And there are plenty of gems to choose from: "Come On Sally Hitch a Ride," "Hooking Bull at the Landing," "Honeybabe," and "Georgia Flood" to name a few. Davis also shows guitar players the importance of submerging oneself in a song. Sure, Davis is an accomplished actor who can easily transform himself into the characters in the tunes -- singing gruffly when the tension rises, then crooning sweetly when the lyrics necessitate sensitivity. But any guitar player who can dream of being Jimmy Page or Joe Satriani playing to a packed arena can employ the same methodology. Kudos to the producers: the camera angles clearly capture Davis' technique -- there's no mystery on how he creates his artistry - just a man and his guitar. As Davis emphasizes, the blues belongs to everyone -- if you have not already explored the blues, get started! If this film does not move you -- sell your instrument!
© Tom Semioli
Buy it at Stefan Grossman's Guitar Workshop
Listen to "As Long as You Get it Done"

John Doyle, "Shadow & Light," Compass Records 2011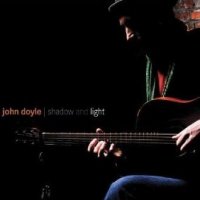 The second solo release by John Doyle artistically cements his place and significance in modern Irish music. As one of the founding members of the legendary American Irish band Solas, and considering his collaborative efforts with other renowned and respected musicians of the same ilk, it may be difficult to look at this as a sophomore effort. Most assuredly, it has none of the lapses with which sophomore releases are sometimes plagued. Exuding great skill and confidence, Doyle has unabashedly recorded a subtle masterpiece of genre, style, theme and instrumentation. The musical articulation that permeates the tracks of "Shadow and Light" has an air of finesse and grace that is at once rare and truly satisfying. I cannot recall an artist in recent memory who has so artfully created a collection of new material that interweaves a thematic focus of time and place with a musical genre that feels authentic yet vibrantly new. Many of the tunes Doyle crafts for this CD draw their inspiration from history, American and Irish, yet are performed with such immediacy that the stories burst to life. "Clear The Way" and "The Arabic" being superlative examples. There are mellow ("Liberty's Sweet Shore") and up tempo numbers ("Killoran's Church/Swedishish") aplenty amidst darker and more hypnotic tunes ("Bitter Brew") played on a plethora of acoustic instruments, including guitars, bouzouki and mandola made by Kevin Muiderman and Roger Bucknall (Fylde). To no surprise Doyle surrounds himself sonically with a cast of world-class musicians that include the likes of Tim O'Brien (mandolin), Stuart Duncan (fiddle) and, Alison Brown (banjo). As this CD continues to delight and enchant my ears, I am more and more intrigued and enchanted by the rhythmical beauty that Doyle creates again and again. It is perhaps a bonus that this CD features some of his finest vocal performances to date. Without question, "Shadow and Light" is one of the years best CDs!
© James Filkins
Buy it at Amazon.com
Listen to "The Arabic"

Various Artists, "Further Beyond Six Strings," Harp Guitar Music 2011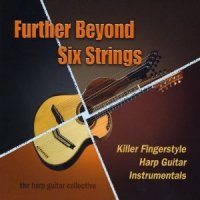 On this much anticipated sequel to the compilation "Beyond Six Strings" (which spawned the record label Harp Guitar Music) over a dozen virtuosic guitar players perform instrumental pieces on the rare and beautiful harp guitar. This CD lives up to its title, taking the listener "Further Beyond Six Strings" with even more ambitious harp guitar arrangements than the original, as well as tracks that flesh out the instrumentation with everything from wood winds to drum set. For those unfamiliar, the basic idea of a harp guitar is a standard acoustic guitar with several sub-bass strings strung above the conventional neck and attached to a separate head stock. Imagine a giant, hollow bodied ancestor of the double-neck Gibson SG that Jimmy Page famously played. "Further Beyond Six Strings" begins with a swift, descending sweep of notes that lands on one of those wonderful sub bass strings, and from there it quickly induces an involuntary head-bob with its busy, melodic groove. The first impression is of at least two instrumentalists performing, if not three. However, a quick Youtube search verified for me that yes, Mr. Don Alder is playing all those parts simultaneously. On "Tipping Point", noted harp guitarist Stephen Bennett carries us into a deep and beautiful piece. Bennett composed this track at a time in his life when he faced a kidney transplant (the operation was successful). As it builds its musical themes, one can hear melancholy but also a sense of awe and beauty that feels at once immediate and sublime. Gregg Miner, the producer of this compilation and an expert on the harp guitar and its history, takes over for the song "The Friends I Finally Met", which changes up the tone by featuring a harp mandolin instead of guitar. Michael Manring fills out the bottom on fretless bass. This piece is a touch whimsical, evoking a light, satisfied feeling. It made me think of that first day in Spring when it's warm enough for yard work; a day where every third sweep of the rake is interrupted by an involuntary deep breath that pulls in the smell of the new season. The album goes on to feature many more harp guitar greats. Stylistically, this collection of music is wonderfully varied, and every piece brings something new to the table. From the Michael Hedges flavored, to Baroque, to Eastern, to Spanish, to jazz inflected pieces. This album is most definitely a musical journey. The unifying threads are virtuosity, musicality, and of course, that unique and beautiful voice of the harp guitar. A great listen.
© Jared Fiske



Harp Guitar Collective's Website
Buy it at Amazon.com
Listen to Stephen Bennett play "Tipping Point"
Hannah Miller, "O Black River," 2011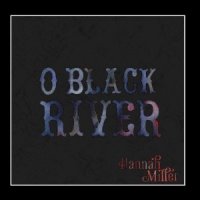 She's a rootsier Liz Phair who writes like (but doesn't sound like) Lucinda Williams. Her lovely whispery soprano has a hint of melancholy, really lending emotion to her songs of despair and a longing for comfort. Her band is like almost any Americana band with guitars, organ, bass and light drums but with the addition of a tastefully played trumpet. It's well-produced with each instrument holding its own but still sounding like one of the whole. The title cut of this six song EP has a gospel feel with an organ humming in the background. It's fitting for a song where she sings a request for redemption, "Oh Black River come wash over me." "To the Swift" pumps up the melancholy with lines like "I've got a pocket of broken dreams / It won't hurt to add one more." Again, there's a simmering organ underpinning it all, with a cut-down drum kit including a cool rattlely snare. "Bleed Out" has a chorus that won't leave my head, a repeating "I won't bleed out," where she's telling someone that she can take whatever is dished out. There's a mournful slide guitar and a stripped down arrangement in "Foolish Pride." In "Elijah" she admonishes "Oh go climb your mountain / Pray you'll be saved." It includes a wonderful muted trumpet. She ends with "Refuge," about finding rest for a weary soul. Maybe I'm an old fart but I would love to see the lyrics on the CD cover or her website. There were a few words that flew by so fast I missed them and when you've got writing this good, you don't want to miss a thing.
© Jamie Anderson
Buy it at Amazon.com
Listen to "Foolish Pride"


Home | Facebook | Podcast | Archives | Submissions | Free CD Giveaway | Subscribe | About | Links

Laurence Juber, Doug Smith, Al Petteway, Phil Keaggy (and many more!) at Acoustic Music Resource