Reviewing the best in non-mainstream acoustic guitar music
Home | Facebook | Podcast | Archives | Submissions | Free CD Giveaway | Subscribe | About | Links
September/October, 2015

Al Di Meola, "Elysium," 2015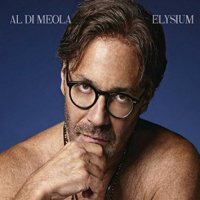 Al Di Meola's current release Elysium is perhaps one of the most significant musical contributions made by this extraordinary guitarist in over a decade. From his legendary "Friday Night in San Francisco" collaboration to his impassioned interpretations of Astor Piazzolla's tangos, Di Meola has been a champion and ambassador of acoustic music. While close to half of the offerings on "Elysium" showcase his trademark, incendiary electric work, the acoustic guitar is still featured prominently throughout the recording and forms the foundation and focal point of each carefully crafted composition. A variety of acoustics grace the album, including his steadfast Ovation, a nylon-stringed cutaway, a Guild twelve string and a vintage 1948 Martin. For electrics he uses several Les Paul style guitars played through Fuchs amps with minimal processing to create smooth, rich, organically sustained lines. Flanked by three keyboardists and a percussionist, the guitarist overdubs his complex yet captivating rhythm and lead passages. The intentional musical setting sans bass draws the listener to better experience the sonic intricacies of Di Meola's eloquent acoustic. Echoes of his seminal Elegant Gypsy recording can be heard on the Latin tinged rocker "Amanjena" showcasing driving rhythmic vehicles and dazzling electric soloing. "Etcetera in E-minor" is an acoustic masterpiece featuring his nylon string guitar with Roland VG88 embellishments and beautifully conceived chord sequences. "Babylon" contains intricate syncopated rhythmic motifs with edgy electric excursions. The gorgeous ballad "Stephanie" features lush lyrical interludes and dramatic chord changes. The key to the success of this recording is that with all of his pyrotechnics, Di Meola never results to superfluous shredding. All of his fiery electric and acoustic solos complement rather than compete with the rich compositional arrangements and performances. "Elysium" finds the guitarist at the absolute pinnacle of his artistic genius and shows how acoustic and electric elements can be creatively merged in new and innovative ways. This album is highly recommended for all listeners of contemporary instrumental music.
© James Scott


Al Di Meola's Website
Buy it at Amazon.com
Listen to "Etcetera in E Minor"
Bob McAlpine, "Energy Over Distance," 2015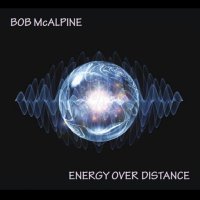 Some solo acoustic guitar music is not really solo – overdubs, looping, and other contributors round out a recording. Not so with Rob McAlpine' new CD Energy Over Distance." In the liner notes, McAlpine sets the record straight: all you hear is one guitar played by two hands at one time. So if you hear more than one guitar part, then it's his playing in true fingerstyle that stands out on all 14 tracks. One of the best examples of how effective he is at crafting multiple parts is the tune "Under The Wire," with walking bass line, treble melody lines, and rhythm accents. Like other good fingerstylists, McAlpine always keeps the melody out front, and stays away from merely noodling around on the fretboard. The title cut is his first composition in DADGAD, and he tried to play melody lines in E while using bass lines in D, so E over D, like in a physics equation, if you will. "Red Letter Day" and "Bradan Road" are dedicated to McAlpine's former guitar teacher who has recently passed away. "Red Letter Day" is almost a blues, while "Bradan Road" is a light, summery frolick. "Kittyhawk" is propelled by a strong bass line layered with heaps of rock n' roll mojo. "Home to Stay" is the longest cut on the CD, using harmonics and triplets for added ornamentation, to good effect. The disk closes with "Last Day of the Year," a reflective look out the window, and a fine ending to a good CD of solo (really) guitar music. The only regret I have from the sound is that it seems the guitar was not recorded naturally but with a pickup, giving it a less than organic acoustic sound.
© Kirk Albrecht
Buy it at Amazon.com
Listen to "Energy Over Distance"
Listen to Bob McAlpine at our podcast

Jimmy Robinson, "Three," 2015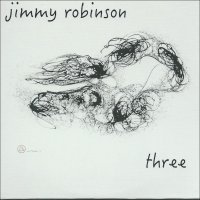 Jimmy Robinson continues on Three his uncompromising amalgam of rock, classical, folk, blues and jazz presented on his first two solo discs. The six-string guitar guru absorbs life's vibes and transforms them into fretted emotional vignettes. In somewhat of a departure from previous works, 10 of the 11 tracks on three are all penned by Robinson, the only cover being an amped-up take on Paul McCartney's "Blackbird." The solo artist adds his vocals to this track, as he does on two others in this collection. His strong, melodic voice nicely brings home the book-ended sentiments on "You Rescued Me" and "Done With You." His take on "Blackbird" is a tougher sell, and brought to mind a recent experience of hearing a live-in-concert, high-octane bluegrass version of John Prine's "Angel from Montgomery" by the talented crew of Old Crow Medicine Show. It was just wrong; interesting enough, but wrong. But that's just a small nit, miniscule even, as it is Robinson's guitar that brilliantly shines throughout, and his work is simply masterful. He has more than four decades of professional experience, and every nanosecond of it combines to culminate in songs that span light-years of musical evolution. The percussive romps of Franciacorta #1 and Franciacorta #2, the gossamer bee's wing etherealness of Weezy, the disturbing A.D.D. – all make the persuasive case that Robinson is content to go his own way, and is enjoying the heck out of it. Based in New Orleans, he's developed a rabid cult following, and judging from this work, quite well-deserved, though he clearly deserves a much wider audience. Interesting note, as I learned Franciacorta is a sparkling wine from the Lombardy region of northern Italy (and also with its own cult following). Stylistically, Robinson can do it all, and one aspect of his technique adds a bit of uniqueness to his percussive style on the guitar neck and body, and lightning-fast fingerings – for on the index finger of his right hand he attaches a special guitar pick whose purpose is to control muscle spasms. Mix it all together and it all makes for some fascinating musical magic.
© Fred Kraus

Jimmy Robinson's Website Buy it here
Listen to "Franciacorta 1"

Eric Tingstad, "Mississippi," 2015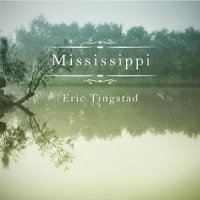 Eric Tingstad, a powerhouse musician, is perhaps best known as an originator of New Age guitar music. As a guitarist, composer, and producer, his list of accomplishments is extensive; several of his eight releases are best-sellers, such as The Gift (1985) and GRAMMY-winning Acoustic Garden (2003), both with woodwinds player Nancy Rumble. Mississippi follows Badlands (2012) and Southwest (2007), all-instrumental concept albums reflecting specific locales. On Mississippi, Tingstad sets out to explore the interplay of the landscape, culture, spirit, and musical heritage of the delta area that radiated out into what has been dubbed the Americana Music Triangle. But Mississippi is not exactly Americana; Tingstad instead uses the concept as a jumping off point to write compositions that reflect an aspect of this music - here a specific instrument, like banjo or pedal steel, there a mood or personal reflection. "Long Boats," referring to large steam-powered boats that carried passengers and freight up and down the river in the 19th century, has a driving rhythm with a sultry melody snaking through that congers an image of boats pushing through muddy waters. "Shaking in the Cradle" (cradle referring to the cradle of roots music) is all fingerstyle foot stomping. The title track, with a deeply soulful melody that contrasts with a darker, funkier line, hints at the painful undercurrents in Mississippi history, as does the achingly lovely "Trail of Tears." Throughout, whether on "Swamped," a swampy mid-tempo roots rocker, slower tempo "Highway One" and "Tennessee Rain," or virtuosic "Skamania," or "Chester," he switches with astonishing verve from acoustic to electric to resonator to pedal steel, often within measures. Like the great Mississippi that draws from many tributaries to meander and gather force into a mighty river on the way to spill out into the Gulf of Mexico, Tingstad brings together disparate musical tributaries into a harmonious and joyous celebration of sounds.
© Céline Keating
Buy it at Amazon.com
Listen to "Skamania"
Listen to Eric Tingstad at our podcast

Bill Perry, "Guitar Journeys," 2015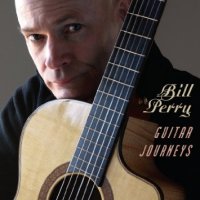 New Hampshire native Bill Perry has a long history as a performing musician and teacher. After leaving music behind for 20 years, he returned to the guitar in 2002 and has produced three well-received instrumental albums. Guitar Journeys is the latest of these, a hefty three-disc set with 40 originals. Perry plays many pieces solo on nylon-string guitars, although he adds steel stringed instruments - both six and 12-string guitars - on a number of tracks. Most of his compositions feature lyrical melodies, effectively rendered without a lot of ornamentation. "Forever" is but one of many examples of Perry's melodic sense. Many of his pieces remind me of late 1970s and early 1980s popular music. For instance, on "Into my Own", his pulsing pedal bass notes recall pop anthems that saturated album-oriented radio in that period. Perry's spiritual interests are indicated by several titles, including "Our Father", "Blessed", "The Way", "Psalm 23", "The Good Shepherd", and "Soli Deo Gloria." The latter of these is one of the best in the whole set, built on a simple chord progression, featuring a pleasant, direct melody and interesting variations. Two other guitarists, Gerry Putnam and Brian Perry, join Bill on selected tracks to good effect. Listen to "Ghost in the Garden", sporting Putnam's sweet electric slide for a fine example of these collaborations. The instruments are well-recorded throughout - one hears a satisfying growl from the bass strings of Bill Perry's nylon string and chirping overtones from Putnam's electric. Perry's understated approach is perhaps more likely to attract non-guitarists and casual listeners than would-be two-handed tappers and grandstanders, but his music holds promise. I can envision him sustaining listeners' interest in a number of ways: another single-disc collection of instrumentals, writing songs or collaborating with a lyricist, or even writing and performing for film and television. Until then, Guitar Journeys is a very listenable addition to Bill Perry's catalog.
© Patrick Ragains


Bill Perry's Website
Buy it at Acoustic Music Resource
Listen to "Forever"
Robbie J, "The Road to Easterbrook," 2015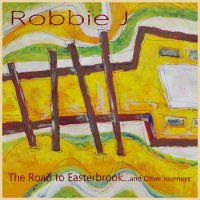 Clarity of purpose, exquisite tone, eloquence in execution, soulful compositions performed with poise, passion and resplendent pace all describe The Road to Easterbrook...and other journeys. This is the first release from Rob Jessep, known as Robbie J., a guitarist and composer from Bradford-On-Avon located in Wiltshire, England. If you have been fortunate to visit the magical West Country of England you will no doubt sense that some of that magic has been captured within these tunes. Not surprisingly, Easterbrook is west of Wiltshire where Brook Guitars are made. Having made the trip to Easterbrook I can attest that the journey is nothing short of enchanting. To some extent these tunes are a paean to the craftsmen of Brook who name all their guitars after local rivers as much as they are to landscape of Devonshire. From the ebullient title track to the introspective and reflective closing track "Summer Rain" Jessep finds a melody, a combination of notes that communicates on a very honest, pure level, leaving artifice behind and transporting the listener to some place sublime. Tunes like "Prelude" and "Cranborne Chase" have an ethereal quality that carry us along and imbue us with possibility and melancholy simultaneously, while "Sunrise Over Easterbrook" is bursting with sunshine and delightful breezes. Modal C and DADGAD are the dominant tunings utilized by Robbie J., as are his two custom Brook Tavy guitars. The Road to Easterbrook includes exquisite arrangements of "Mho Mhaili Bheag Og", "Si Bheag Si Mhor" as well as Paul Simon's "She Moved Through the Fair", all of which nestle seamlessly side by side with Jessep's original compositions. The arrangement of "Mho Mhaili Bheag Og" reveals an artistry of interpretation that is mesmerizing. The interplay between bass and melody touches something primal that is integral in Celtic folk tunes. Paul Downing also accompanies two other tunes on a Brook Otter fretless acoustic whilst Andy Tobin lends a delightful octave mandolin to "Sunrise Over Easterbrook." We exist in an era that allows for easy access to digital excellence in both recoding and listening. The price that is so often paid for this phenomenon is the experience or moment of communication, where something intangible is conveyed from player to listener. This sense of intimacy is present on The Road to Easterbrook. While not pristine in an audio technical sense, the presence of digital studio noise, breathing and other environmental flotsam bolster the simple recording environment and recording chain, resulting in a vibrant sonic breadth and depth that quite simply enchants and beckons us to be apart of something sublime. Through his fretwork and compositional magic, Robbie J. provides a journey that is rewarding and satisfying time and time again.
© James Filkins
Buy it at Bandcamp
Listen to "The Road to Easterbrook"


Home | Facebook | Podcast | Archives | Submissions | Free CD Giveaway | Subscribe | About | Links

Laurence Juber, Doug Smith, Al Petteway, Phil Keaggy (and many more!) at Acoustic Music Resource