Reviewing the best in non-mainstream acoustic guitar music
Short Takes | Facebook | Podcast | Archives | Submissions | Free CD Giveaway | Subscribe | About | Links
September/October, 2013

Rebecca Frazier, "When We Fall," Compass Records 2013

Recently released on stellar roots label Compass, "When We Fall" was co-produced by Brent Truitt (Dolly Parton, Dixie Chicks), and features Rebecca Frazier's top-notch songwriting, pure soprano and well-played flat picked guitar (there's a reason she was the first woman to appear on the cover of Flatpicking Guitar Magazine). With a band so tight they breathe together, this album couldn't get any better. It has a permanent place on my MP3 player and for an old jaded CD reviewer like me, that's saying a lot. My complaint with a lot of modern bluegrass is with the songwriting. I can only listen to so many simply-written songs about missing home, moonshine and mama. Rebecca's songs offer a more refreshing perspective, with lyrics that burst with creative imagery and emotion, and memorable melodies that don't always go where you expect. She wrote or co-wrote all of the songs except a traditional number ("Ain't Gonna Work Tomorrow") and the opening cut, by Neil Young, "Human Highway," expertly handled by her and the band, some of them borrowed from Alison Krauss -- Barry Bales on bass, Ron Block on banjo, and John Frazier on mandolin. There are some great bluegrass harmonies in "Darken Your Doorway," a bitter song that makes it clear why you never want to break up with a songwriter. "Better Than Staying" offers a view of the world where you know there's something better out there. Many of songs were written after the loss of a son and some reflect on that, like "When We Fall," about understanding grief: "In my time, I ain't seen much / Try to walk soft but my feet still touch / God gave gravity to keep me down / Put an apple on the tree to turn my head around." In "Love Go Away From This House" she implores, "I'm an empty house in a fallen neighborhood / You did your work, and you did it good." Carrying this theme further is the heartbreaking "Babe in Arms: "The wind it blows hard and so cold / And I often long for you to hold / But you dance with closed eyes / And then say your goodbyes / You go your own way through dark skies." All is not melancholy, though, and most of her songs show the joy in this world. It's wonderful to know that she gave birth to a daughter during the recording of this project. "Walk This Road" is about staying together in spite of hardships, and "Morning and Night" is a sweet love song co-written with her husband and mandolin player, John Frazier. "40 Blues" (with great Dobro from Andy Hall) and "Ain't Gonna Work Tomorrow" take a bluesy turn. There are several really fine instrumentals including "Virginia Coastline" and "Clifftop," both featuring her impressive flatpicking. I'm also a songwriter and sometimes play in a bluegrass band. If I was half the musician Rebecca is, I'd be a very happy woman. You'll be a very happy fan if you buy this album. I guarantee it.
© Jamie Anderson
Buy it at Amazon.com
Listen to "Virginia Coastline"

Calum Graham & Don Ross, "12:34," CandyRat Records 2013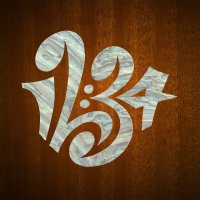 One might expect that 21-year-old Alberta, Canada, native Calum Graham would play a secondary role to legendary fingerstyle guitarist Don Ross on this album of instrumental duets, but that would be a mistake. This is actually Graham's third release, and includes six original compositions, along with three revamped Ross originals and a fun version of Outkast's "Hey Ya." From the first chord, on the propulsive "Indivisible," the music grabs the listener by the throat and doesn't let go. "It Is What It Is" has a jagged edginess with restless descending chords jousting with robust bluesy lines, while "Waiting" is pure meditative lushness. Ross' "The Is-Ought Controvery" features the hair-raisingly fast yet astonishingly clean playing he is known for, while his "Lucy Watusi" is feisty with sly syncopation. Rarely do two guitarists display such a perfect blend of talents, both playing with exceptional tone, clarity, and verve. "The Channel" is a gorgeous dialogue between an atmospheric slide and chiming harmonics, while a hypnotic repetitive motif contrasts with driving percussive rhythms on "Three Way Street." Graham was the winner of the 2010 Canadian Guitar Festival, while Ross was a two-time U.S. National Fingerstyle champion. This mastery is apparent on "12:34," an exceptional album by two exceptional guitarists.
© Céline Keating



Calum Graham's Website | Don Ross' Website
Buy it at Amazon.com
Listen to "It is What it Is"
Davide Sgorlon, "Crossover," 2013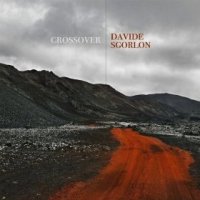 Davide Sgorlon's "Crossover" is a truly remarkable collection of contemporary acoustic guitar compositions. Although this is Sgorlon's first offering, the guitarist has written music for various plays, documentaries and films, as well as performing at festivals throughout Italy and Spain. There is a cinematic quality to Sgorlon's music taking the listener on introspective and expansive musical sojourns. He is a true multi-instrumentalist playing acoustic and baritone guitars, mandolin, oud, and fretless bass throughout the release. The guitarist also effectively uses electronic effects and innovative techniques to create and perform his beautifully conceived compositions. While Sgorlon is an extremely virtuosic guitarist, he never lets his immense musical talent get in the way of his sonorous creations. On the opening "Velocity" lush arpeggiated chords are followed by cascading two handed tapping motifs, setting the stage for a recording that never lets up on melodic, musical, and inventive playing. "Diaz 2001 Don't Forget" begins with percussive tapping flanked by flawlessly executed "hammer ons" and ends with Middle Eastern sounding overtures played on the oud. His pensive and reflective reading of Deep Purple's bittersweet anthem "Sometimes I feel like Screaming" is a true standout in an album of many standouts. On "First Run" Sgorlon creates beautifully conceived legato lines flowing seamlessly into circular tapping ideas, followed by intricate melodic finger-style chord playing. Imagine taking the creative essence of Michael Hedges, Adrian Legg, and Ralph Towner and fusing them into a unique and innovative voice. Then one would come close to the magical and alluring style of Davide Sgorlon. On the title track "Crossover" the leader is joined by Giorgio Li Calzi on synth and flugelhorn and Enzo Zirilli on drums and percussion. Together the ensemble weaves intricate and expressive thematic imagery, into a rich cohesive musical montage. The album is pristinely recorded capturing every nuance of the guitarist's extraordinary playing. "Crossover" is a triumphant premiere recording. This is twenty-first century contemporary music done at the very highest level imaginable and is highly recommended for all listeners of acoustic music.
© James Scott
Buy it at Amazon.com
Listen to "Diaz 2001 Don't Forget"
Listen to Davide Sgorlon at our podcast

Tony McManus, "Mysterious Boundaries," Compass Records 2013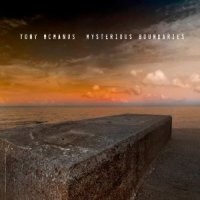 Great musicians sometimes take risks to stretch the limits of their abilities, to try new things, and to create new dimensions to their craft. Tony McManus has done just that in his latest solo recording, "Mysterious Boundaries." The CD gets its title from the piece by Francois Couperain. But it could just as easily be named for McManus' foray into the stratified air of classical music, and particularly classical guitar, on a steel stringed instrument. Normally, the pieces contained on this disc ring with the color of a nylon-stringed guitar, but here, the shimmer and brightness of steel strings bring new textures and hues to some standard repertoire of classical guitar literature. McManus has crossed a boundary, and in this reviewer's opinion, has done a fine job doing so. He begins and ends the CD with the title cut, though playing it as an encore at the end on a baritone guitar, further pushing what some may think are steadfast limits of tradition. Bah. There is a freshness to hearing these pieces through the capable work of McManus on steel strings. He does a lovely job with the spritely "Spanish Dance #4 – Villanesca" by Enrique Granados. McManus tackles Erik Satie's "Gnossienne #1" with its aching tension, and the longer decay of the steel string notes lends to its melancholic tenor. There are also two pieces from sacred music, "Nigra Sum" by Claudio Monteverdi, and "Pange Lingua," a medieval hymn attributed to Thomas Aquinas. Both are slow and gentle and McManus allows each piece to breath. But the highlights of the CD for me are the four Bach pieces McManus brings to the table, including the magisterial "Chaconne from Partita #2 for solo violin in D minor." Segovia once told Christopher Parkening a guitarist should not even attempt this piece before the age of 50. While a few phrases may be a little rough and tempos not quite right, McManus brings the sublime power of the piece to life in a very real way. Pretty heady for someone with no classical guitar training and little knowledge of Bach prior to the months of study he undertook to record this CD. There is also the "Allemande from Partita #2," the "Prelude from Partita #3," and the "Aria and Variation 1 from the Goldberg Variations," all played with grace and skill. This is an excellent recording, one any lover of both steel string and classical guitar would want to own.
© Kirk Albrecht
Buy it at Amazon.com
Listen to "Prelude"

Guy Buttery, "Live in Kwazulu," 2013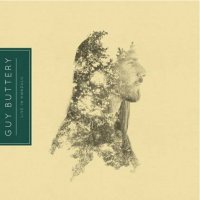 The fret work of Guy Buttery on "Live in Kwazulu" astounds, exhausts, and enchants leaving me sonically purged. "Live in Kwazulu" is nothing short of an acoustic tour de force and testament to Buttery's stature as a burgeoning fret colossus! From the first few notes of the opening "December Poems", Buttery pulls the audience in as if he is the center of a vortex and holds them there for the entire 56 minutes of this recording. He ride the waves of one sonic tapestry after another, from the hypnotically layered "The Book of Right On", maskanda romp "Burnside," dream-like "7 Inch Post Card", to the enchanting gentleness of the finale "Fox Hill Lane." Loops, killer chops and a highly evolved sense of melody, texture and adventure are all present, as well as the spirt of Michael Hedges and the obvious influence of Buttery's South African roots. An admitted Michael Hedges junkie, Buttery claims to have nearly 100 bootleg recordings of the ground breaking guitarist. Is it any wonder that Buttery would nail a live recording so definitively and with an incredible sense of immediacy and verve? As he notes in the CD notes, playing before an audience is "... a collective experience. When it's a good one you remember it." Attending this show would leave an indelible mark on the memory of any listener. I recently took part in a "best live album of all time debate" and I now have a new top five entry. Buttery's background includes training in classical and jazz, as well as the indigenous music of South Africa and rock. This eclectic training, both formal and informal have coalesced into the musicianship expressed in this live recording. A growing list of accolades and a total lack of pretension in style and presentation, indicate that this 29 year old artist has the potential to ascend to a level of creativity, artistry and accessibility that few musicians achieve. "Live in Kwazulu," his fifth CD, is a fitting exclamation point and marker in Buttery's career.
© James Filkins
Buy it at Amazon.com
Listen to "Foot Tapper IV"
Listen to Guy Buttery at our podcast

Ernie Hawkins, "The Ragtime & Blues Guitar of Big Bill Broonzy," Stefan Grossman's Guitar Workshop 2012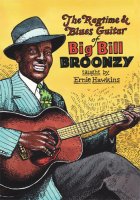 Stefan Grossman began publishing transcriptions of country blues guitarists in the late 1960s, and his work continues with recent videos by himself, John Miller, Tom Feldman, and here, Ernie Hawkins. In this four-hour lesson, Hawkins teaches the guitar parts from ten recorded performances by blues giant Big Bill Broonzy, whose musical career spanned the middle 1920s until his death in 1957. Hawkins focuses on the raggy blues style that characterizes Broonzy's earliest recordings. Medium tempos, damped monotonic bass and a mix of bouncy chords, bent notes, and double stops in the treble are key elements of this good-time music. As for the spirit of Broonzy's music, think of a Depression-era Chicago house rent party and you won't be far off the mark. "Guitar Shuffle" in C is the first tune presented, bearing a strong similarity to Blind Lemon Jefferson's "Hot Dogs" (both, not incidentally, sharing the chord sequence and rhythmic structure of the Texas fiddle tune, "Beaumont Rag"). "Oh Yes", in A, follows, resembling "Guitar Shuffle" in the first section, but adding a popular key modulation and turnaround in the second part. "Bill Bailey" and "Glory of Love" both come from Broonzy's later years, although for both arrangements he returned to the happy sounding ragtime blues technique that dominated his earlier playing. "Shuffle Rag", "St. Louis Blues", and "Slow Blues" showcase Bill's facility playing 12-bar blues in the key of C. More blues in the keys of E, A, and D round out the lesson. For each tune, Hawkins follows the typical sequence of Grossman's instructional videos, i.e., performance, teaching the tune, followed by a slow run-through utilizing split screens to show the right and left hands. Hawkins' does a fine job presenting these tunes, but the video segments of Broonzy add a lot of value to this package. These include performances of "Backwater Blues", "Troublin' Mind" (i.e., Troubled in Mind"), Yannick Bruynoghe's award-winning short, "Low Lights and Blue Smoke: Big Bill Blues," filmed in Brussels in 1955, and several brief clips shot by Pete Seeger in July 1957 at the Circle Pines Center in Cloverdale, Michigan (including one tune performed with a flatpick). Seeger's work is the last known video of Broonzy, who died several weeks afterward. The discs and download option also include sound files of Broonzy's original recordings of each tune covered in the lesson. The bonus audio and video illustrate Broonzy's mastery of pacing and dynamics and are essential to understanding him as a solo performer. Intermediate fingerstyle guitarists and fans of early blues will find much to study and enjoy here. Each tune is transcribed in a booklet included with either format.
© Patrick Ragains


Ernie Hawkins' Website
Buy it at Amazon.com
Listen to "The Ragtime & Blues Guitar of Big Bill Broonzy"
Dana & Susan Robinson, "American Hornpipe," 2013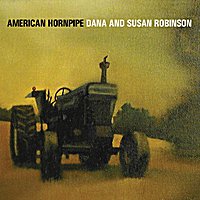 They call what they do "new-time old-time" and it's an apt description, with a collection of traditional tunes mixed with songs written by Dana and others, played well on guitar, fiddle, banjo and more. Before we go any further, I have to tell you that I recorded my latest album at the same studio and with some of the same musicians. I don't know Dana and Susan, however; I admire their choice of Chris Rosser's Asheville, NC, studio and commend the use of his band, Free Planet Radio (Eliot Wadopian on acoustic bass and River Guergerian on percussion). I was first introduced to this studio through a CD I reviewed for Minor7th and was impressed by the clean recording and compelling arrangements. Chris Rosser has done his magic here, too, but it takes talent like the Robinsons (and backed by that percussion section), to make it all work. This is an album worth listening to again and again. "American Hornpipe" feels like you're in a living room with close friends who happen to be damn good at what they do. Their voices and instruments blend well and the choice of songs is perfect for them. The disc begins with "Who Killed Cock Robin," a traditional song widely thought to be about the funeral of Robin Hood. It has an old-timey feel, but with a great backbeat, giving it a modern slant. Dana wrote "The Invitation," a charming song about getting away from it all, which was written during three days in an isolated farmhouse. If this is what turning off your cell phone and TV does for you, I recommend it for every musician. It's a lively tune with a satisfying banjo at the center. "Roscoe" is a toe-tapping old-time instrumental done with fiddle and banjo. "Lazy John" has a similar feel, only with vocals. Susan's lovely voice caresses the beautiful melody of "Fair and Tender Ladies." She sings it acappella and it doesn't need anything more. "When This Old Hat Was New" was written by Dana and cowboy poet Hank Mattson, telling the true story of Jake Summerlin; it includes a wailing harmonica. They get a little bluesy with the traditional "Raleigh and Spencer." "Elk River Blues" is a fiddle tune done with guitar that feels a bit mournful. Chris Coe wrote the slightly eerie "Fashioned of the Clay" -- it's a twist on a Child ballad. They also cover Lui Collin's joyful "Farmer's Market A-Z," that includes a list of mouth-watering food with a solid sing-along chorus. The title cut is a wonderful traditional fiddle tune played on mandolin with minimal backing, just enough to move the piece along. Dana wrote "Sailing Around Cape Solstice," however, you'll swear he was channeling a folk musician from a hundred years ago. Its lovely melody is arranged with banjo and light percussion. One of the most captivating cuts is the classic "Will the Circle Be Unbroken." The lyrics that I've heard before speak of a mother's passing, but this one is more general, about all of the souls who've gone. The chorus melody is also a bit different, with a minor chord that gives it a sadder feel than other versions I've heard. In the third verse, there's a wonderful call and answer with the vocals. If you like your folk with lots of fiddle and banjo, you'll love this album, and if there's someone in your life who isn't sure about all that old-timey stuff, buy it for them, too. Talent this good deserves a huge audience where ever they go.
© Jamie Anderson



Dana & Susan Robinson's Website
Buy it at Amazon.com
Listen to "The Invitation"

Home | Facebook | Podcast | Archives | Submissions | Free CD Giveaway | Subscribe | About | Links

Laurence Juber, Doug Smith, Al Petteway, Phil Keaggy (and many more!) at Acoustic Music Resource