Reviewing the best in non-mainstream acoustic guitar music
Home | Facebook | Podcast | Archives | Submissions | Free CD Giveaway | Subscribe | About | Links
September/October, 2012

Ry Cooder, "Election Special," Nonesuch Records 2012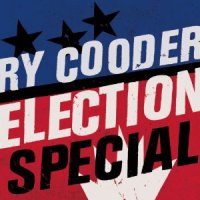 Ry Cooder is mad as hell and he's doing more than not taking it anymore. He's dishing it out mercilessly on "Election Special." Don't fret whether election tunes have a short shelf life; we still know campaign related songs dating back to when they substituted Washington's name for "King" in "God Save the King." Cooder rips his lyrical content from the headlines, but puts the tunes in iconic settings from the American landscape. "Cold, Cold Feeling," a twelve bar blues with slide guitar and a dirty vocal sound that's pure Cooder, appropriates a 1951 T-Bone Walker title for President Obama's lament about Congressional obstructionism and his fear that "Jim Crow's comin' round once more… they're gonna re-segregate the White House." "Kool Aid," uses a swampy sound for George Zimmerman's regretful epiphany ("Kool Aid, runnin' round my brain"). The nod to "Cocaine Blues" is one of many references to familiar songs. The opener, "Mutt Romney"-- funkified by gutbucket percussion and steel guitar -- features a certain canine's complaints about a master who's "got to bottle up and go." "The 90 and the 9" hearkens back to Woody Guthrie. In the Hiatt reminiscent rocker "The Wall Street Part of Town," Cooder adds a sweet mandolin solo to his bass, electric and Occupy themes ("Divide and rule, that's always been their plan.") "Goin' to Tampa" brings an old time feel to Cooder's good old potshots ("A Tea Party woman told a Tea Party man, I'm gonna make love to you with a gun in my hand."). Cooder's not working with a lyrical scalpel here; his words are blunt instruments softened by gleeful performances. Cooder saves his bluntest words for the closer, "Take You Hands Off It" -- written with his drummer, son Joachim ("What're sanctimonious hands doin' in my reproductive rights?"). Minor 7th takes no official stand on the issues. Every act is a political one, but there are no party politics here… just parties. So, now that this issue -- and a staff member or two -- is loaded, we're turning up Cooder's latest on the iPod. What other record features a Zevonesque song you can dance to… about "Guantanamo?"
© David Kleiner
Buy it at Amazon.com
Listen to "Mutt Romney Blues"

Don Ross, "Upright & Locked Position," CandyRat Records 2012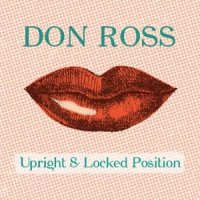 A mix of old and new compositions populates this 14th recording by Canadian fingerstyle guitarist Don Ross. As he reimagines vintage tracks that go back as far as 1990, Ross proves that the cohesion is in the performance. The title track features a charming melody that would not be out of place in an Indigo Girls set. The melody is bolstered by harmonic chord play interspersed with propulsive cross rhythms in a masterful performance that foreshadows things to come. Ross, a two-time winner of the U.S. Fingerstyle Guitar Championship in 1988 and 1996 invokes a wordless vocal duo on the 1990 composition "Wall of Glass" with his wife Brooke Miller. The track offers echoes of Strunz and Farah, the only difference being that he's only one guy! The extended solo before the last chorus is a percussive tour de force. His technique of embedded melody in a chordal attack that seems to alternate at times between flamenco and frailing, as demonstrated to excellent effect in "New Aaron," reflects a unique talent that seems still to be a bit of a secret in the states, despite his extensive catalogue. When he plays, I hear voices, human tones. He is one of the masters of what one might imagine as "spoken word guitar," where sharply articulated notes convey emotions as complex as any well-sung lyric.
© Steve Klingaman
Buy it at Amazon.com
Listen to "Upright & Locked Position"

Kelly Joe Phelps, "Brother, Sinner & the Whale," 2012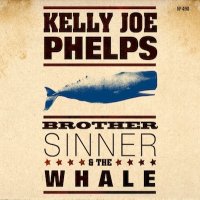 One of the most appealing aspects of singer/songwriters is their fearlessness in wearing their hearts on their sleeves. Whether revealing their most innermost ache, shedding light on the human condition, or just brimming with lust, these artists connect us to our humanity. It just hurts so good. Of course, if their compositions are hummable and the lyrics are quotable, well, that's right up there next to godliness. Speaking of which, Portland slide guitar virtuoso and fingerstylist Kelly Joe Phelps takes a religious turn with his ninth full-length CD, "Brother Sinner and the Whale." The title alludes to the Bible's book of Jonah, and many of the album's lyrics were inspired by those passages. Phelps, who had a Christian upbringing, had not previously turned out anything thematically akin to this work, which he has said would probably be referred to as his gospel album. But in true singer/songwriter fashion, this solo effort focuses more on Phelps' life journey and his wish to express his feelings rather than fixate on the gospel music genre. His own explanation: "I'd arrived at a place where I was sinking. I had to do something or my head was going to blow up or my heart would stop. When I found a way to allow myself to open up to creative impulse, this is what was staring me in the face." To his credit, his well-crafted compositions relate his story while displaying his sure-handed guitar work, and his sandpapery voice has never sounded better nor more earnest. The titles of the songs -- all but one of which are his own – pretty much say it all: "Talkin' to Jehova," "Hope in the Lord to Provide," "Pilgrim's Reach," "I've Been Converted," "The Holy Spirit Flood," "Brother Pilgrim." While the theme is rediscovering one's lost faith, the musical approach recalls the easy-rolling fingerpicking style of Mississippi John Hurt. The liner notes read like a prayer from the pulpit, and the artist feels the power of God. But the real power is in the spirit conveyed by Phelps: Authentic. Assured. Potent.
© Fred Kraus
Buy it at Amazon.com
Listen to "Talkin' To Jehovah"

Adam Miller, "Delayed," 2012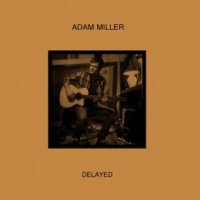 Australian Adam Miller is an accomplished fingerstyle guitarist and composer who plays steel-string acoustic on this collection of fun, groove-infused solo performances. The disc begins with "Noah's Little Nod", and Miller doesn't waste any time displaying his strong suit of funky melody lines played over a driving bass line (in fact, Miller named the tune after a toddler nephew who nodded his head in time to the piece). While much of the program is in this vein, he varies the tempo on the bluesy "Wedding Speech", which reminds me of James Taylor's fingerpicking -- that is until he starts sputtering out lead lines. "That Way" features a strong walking bass line, chord stabs, and more funky treble lines. On "India", he evokes a westerner's first encounter with the East. The next tune "The Sleazy Song", returns to Miller's preference for staccato melodies over a driving bass, this time adding more a more greasy feel (hence the tune's title). "Last Kiss", "That Way", and other slower tunes on the disc would work well with lyrics, which Miller could pursue in the future. Not that he's particularly limited -- his grooves are strong enough to make him a plausible accompanist for Stevie Wonder. The final tune, "Delayed", is a departure, as Miller multitracks several guitars in a blues-based meditation. While taking influences from funk, bebop, and guitarists like Martin Taylor and Charlie Hunter, Adam Miller has successfully developed an original voice as a composer/performer. I recommend this CD and look forward to more music from him.
© Patrick Ragains
Buy it at Amazon.com
Listen to "Noah's Little Nod"
Listen to Adam Miller at our podcast

Adrian Legg, "Slow Guitar," 2011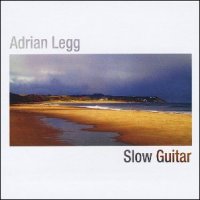 It's hard to let go of old friends. Guitarist Adrian Legg has been playing for a while now, and some of those old friends – songs enjoyed by him and his listeners – were not available any longer. So Legg self-released "Slow Guitar," a collection of now out of print tunes along with live versions of fan favorites to keep the memory alive. In the process, we get treated to more tasty guitar playing from one of the recognized greats in fingerstyle guitar over the past 25 years. This is not one of those records you take to get the blood rushing, full of fast and furious licks and displays of chops. But it is a CD to sit and open your ears for, a repast of deliberately constructed guitar work that weaves sweet melodies across all six strings. There's really not much to dislike if you enjoy fingerstyle guitar. "L'Amour Manque" is a reflective piece tinged with sadness, hence the title ("Love Missing" in English). Legg includes three waltzes on the CD – "A Waltz for Derroll," the opening cut; "Mrs. Crowes' Blue Waltz"; and a live version of "A Waltz for Leah." "Mrs. Jack's Last Stand" is a study in rolling, cascading arpeggios with an alternating bass line, hypnotizing the listener into a serene musical state. "Karen" is mostly chordal with an accompanying bass line, simple yet full of life. The four live versions have plenty of reverb added to the acoustic-electric sounds of Legg's custom Bill Puplett guitar, lending an ethereal presence to his playing. "Nail Talk" may sound painful, but it's really quite pleasant, almost dreamy. "Emneth" – one of his better-known pieces, perhaps, is vibrant and makes you want to sing. Overall, this is a great collection of the great body of work Adrian Legg has given us for a while. It sure helps keep the memories alive.
© Kirk Albrecht
Buy it at Amazon.com
Listen to "A Waltz for Derroll"

Paul Benoit, "Ragpickers," 2012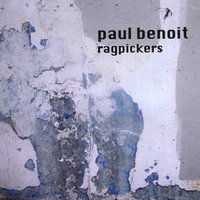 Roosty, bluesy, literate records such as "Ragpickers" never go out of style – which is a rare quality in these harsh, unforgiving America's Got Talent days of synthetic fame over artistic substance. Thankfully we have artists such as Paul Benoit who still hone their craft the old fashioned way – on the road! With eighteen albums in his canon (including collaborations) and tours on more continents than I can count, this prolific veteran singer-songwriter-guitarist-poet is an astute observer of the human condition. Like the best and most enduring music that the singer songwriter genre has to offer in modern recorded history (you can start with Bob and Joni on through to Tracy Chapman and Jeff Buckley to Cat Power) Benoit, a born story-teller, is comfortable in a myriad of styles, ranging from folk, blues, country, and Americana. "Ragpickers," which combines band performances with solo acoustic offerings, excels with subtle melodies and suburb musicianship from Benoit and his well-traveled posse: drummer Dan Weber, Tige Decoster on upright and electric bass, and keyboardist Hugh Sutton. "Bloom" kicks off the album with a combination of bravado and romance – Benoit's concise licks echo such guitar masters as Robbie Robertson, Mike Campbell, and Mick Ralphs – all the notes mean something! Dig the way Benoit scats in tandem with his economic riffs on "Black Bag Blues" -- Taj Mahal would be mightily impressed. The chords and melody to "Don't Hate Me" evokes the smoky acoustic renderings that The Stones pulled off so well on Sticky Fingers and Exile…if Benoit had hung around Gram Parsons instead of Mick and Keith – this would be their song. Weber's double-time snare work provides a perfect foil for Benoit's funky slide playing on "But Not You." And if you appreciated Warren Zevon at his darkest, you'll revel in the sardonic glory of "Rich Girl" -- a waltz abetted by Sutton's honky-tonk piano, and rendered by Benoit with an equal dose of sarcasm and irony – which is especially relevant these tough economic times we live in. Kudos to engineer Blake Harkins: he affords "Ragpickers" a warm mix – you can hear every instrument as if it's in the room. No two songs on this disc are repetitive – Benoit's meld of multiple genres will keep listeners coming back for more. If we're still around in ten, twenty, thirty years – "Ragpickers" will still be worth a spin.
© Tom Semioli


Paul Benoit's Website

Buy it at iTunes
Listen to "Black Bag Blues"
Listen to Paul Benoit at our podcast

James Filkins, "Summer Sands & Sleeping Bears," 2012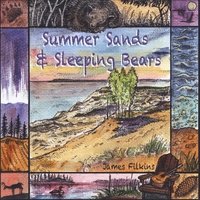 Michigan guitarist James Filkins has released another fine CD of guitar music (see Minor 7th review of "Borderline Normal" from our March/April, 2007 issue). Filkins plays most of the 13 tunes solo, but uses some fine ensemble players as well (flute, whistle, fiddle, guitar) to accent and create fuller textures to his songs. Filkins doesn't just repeat endless melodic phrases, but develops his ideas as a mini-musical journey, and we come along for the ride. His style is at times fluid, at time filled with stops and starts as he changes directions and we're taken to a new place. Apparently his inspiration for the songs on the disk is Michigan's Sleeping Bear Dunes National Lake Shore, and he wants us to come along as he explores what must be a place of beauty and grace (though I have never been). On "Pondering Poe (Cognac Dreams)", an octave violin adds an elegiac undercurrent while Filkins explores the melodic paths he leads us down. Zac Leger's fine whistle work brings a sprightly playfulness to "The Five Alls." The solo work on "Minding the Gap" uses well-placed harmonics to add pauses to the fingerpicked melodic ideas. "Sleeping Bears (Winter Solstice)" conjures images of a peaceful place. Filkins guitar work is reflective and never hurried, like you would want to spend time on a lake shore. The brief "A Loon's Lament" finds its melody from Tim Lorsch's violin, while the guitar part sets the table for the piece. As we leave the CD, Filkins leaves us with "Farethewell/Casting Off, a musical departure that expresses the peace and joy of having been here, and the hope to return again sometime. And so it is with the guitar music of James Filkins.
© Kirk Albrecht


James Filkins' Website
Buy it here
Listen to "The Five Alls"
Dienne Manouche / Dario Napoli, "Gypsy Bop," 2011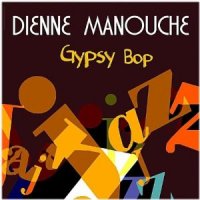 This is a great CD of gypsy jazz from DIenne Manouche, an acoustic trio from Italy comprised of guitarists Dario Napoli, Emile Requin, and Bozorius on bass. Napoli plays lead guitar with both the requisite skill and inventiveness required of the genre; he could hold his own with Stochelo Rosenberg, Fapy Lafertin, or other contemporary gypsy jazz masters. The group does a fine job on gypsy standards like "Tears", but really captured my interest with several bop chestnuts like their opener, "Night in Tunisia", "Donna Lee", "Moose the Mooche", and "Yardbird Suite." These tunes sound great gypsy-style, and this sort of repertoire helps this group stand out. Two originals, "Mondello Beach" and "(Knocking on) Django's Door", are solid contributions to the program. The CD ends with a masterful and inventive performance of Django Reinhardt's "Nuages", which Napoli begins as a solo, then adds a tasteful second lead track after the rhythm section joins in. This beautifully-recorded disc will please listeners and musicians alike -- the only thing one could ask for is...more.
© Patrick Ragains
Buy it at Amazon.com
Listen to "Hungaria"

GuitArt QuArtet, "Gismontiana," GHA Records 2012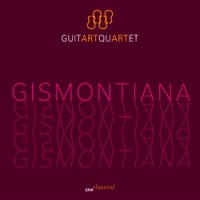 GuitArt Quartet gives a thrilling performance of the music of Cuban composer Leo Brouwer and Brazilian jazz composer Egberto Gismonti on "Gismontiana." Music written to be performed by four guitars is relatively new; all the pieces on "Gismontiana" were written since 1970s and reflect the classical and avant-garde quality of Brouwer's compositions laced with the rich rhythms and percussive effects of Brazilian music. The quartet (Gianluca Allocca, Oscar Bellomo, Lucio Matarazzo, and Gianvito Pulzone) brings impeccable playing, nuance, and a purity of expression to this virtuosic repertoire, which includes an astonishing range of techniques, textures, and sounds. (On "Cuban Landscape with Rumba" pieces of tissue are used under the strings to modify the color.) The title of the CD draws from the concerto Gismontiana, which premiered in 2008 and contains whiffs of Beatles melodies. While the guitars sometimes create one integrated sound, most often the compositions take advantage of the variety of voices in instrumental cat and mouse or call and response. A hallmark of many pieces is a contrast between lyrical/melodic and atonal passages or percussive and tinkling chiming effects and fast-paced bass runs and rumbling tremolos, as on "Cadenza sobre Gismonti." One of the most evocative pieces is "Cuban Landscape with Rain," a tour de force that begins with a slow building up of clear tones to mimic pattering rain, which increases in intensity until it thunders. With its mastery of tone, restraint, and delicacy, the GuitArt Quartet magnificently honors the breadth and beauty of Egberto Gismonti's and Leo Brouwer's challenging work.
© Céline Keating


GuitArt QuArtet's Website
Buy it at GHA Records
Listen to "Toccata - Leo Brouwer"
Joe Carter, "Both Sides of the Equator," 2012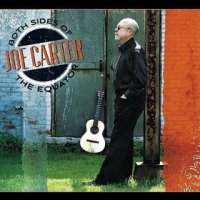 Joe Carter pays homage to the legendary pianist Bill Evans and the music of Brazil on his current release "Both Sides of the Equator." Carter teaches at the Hartford Conservatory and Sacred Heart University, as well as pursuing his doctoral studies at New York University. He is also an international performer leading eclectic ensembles from New York to Paris and from Rio to Bombay. Carter has recorded and performed with some of the true, iconic legends of Jazz including Art Farmer, Lee Konitz, and Rufus Reid. On "Both Sides of the Equator," the consummate guitarist delicately weaves obscure Brazilian compositions with seminal standards from the American jazz cannon. Joining Carter on this ambitious recording are double bassist extraordinaire David Finck and Brazilian percussionist Ze Maurico. The album begins with "Nos E O Mar" where Carter's opening chords on his nylon stringed guitar sound remarkably like an acoustic piano. The following "I've Never Been In Love Before" features an intuitive and delicate interplay between the three gifted musicians. There is a timeless quality to the collective's playing, which does not fall prey to the short-lived musical inclinations of the day. One hears echoes of the late Baden Powell on the tender "Valse De Eurice," while Carter's reading of "Waltz For Debby" bring to mind Bill Evan's expressive and sensitive musical explorations. The guitarist is also a gifted composer and his playful "Viktor with a K," is a catchy Bossa Nova dedicated to the leader's son. The album ends with another Carter composition "Variations on a Theme By Bill Evans." Loosely based on the pianists lyrical and pensive "Prologue" from his "Live at Town Hall" recording, Carter is able to capture the essence of Bill Evan's ubiquitous style. This is a heartfelt tribute and exceptional recording featuring enduring compositions and masterful playing. "Both Sides of the Equator" is highly recommended for all listeners of contemporary improvised music.
© James Scott
Buy it at Amazon.com
Listen to "Nos E O Mar"

Sarah McQuaid, "The Plum Tree and the Rose," Waterbug Records2012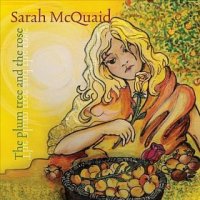 Her rich alto voice is like honey poured into wine - intoxicating but not overly sweet. She sounds like a Celtic singer more than anything else although she mixes it up with many folk styles including an Elizabethan ballad ("Can She Excuse My Wrongs") and a thirteenth century song written by Ellian du Cadenet. Most songs feature her lovely finger picked guitar but on the latter, "S'Anc Fuy Belha Ni Prezada," she plays an Indian shruti box. It offers a haunting drone while a South American tiple (a stringed instrument with a high pitch) played by Gerry O'Beirne offers color. They certainly aren't traditional for this type of song but the soundscape they create is perfect. Most of her guitar work feels open and crisp; I suspect that a lot of it is in an alternative tuning since she wrote a highly regarded book about Irish music and the DADGAD tuning. "Lift You Up and Let You Fly" is an original about letting a daughter spread her wings. "Hardwick's Lofty Towers" tells the interesting story of Bess of Hardwick, an astute woman from the 1500's who was wealthy not because she married four times but because of her sharp financial skills, a rare thing in those times when most marriages were arranged. There are layers of beautiful vocals and acoustic instruments in "Kenilworth," a song about poor Robert Dudley who tried to woo Queen Elizabeth I with a beautiful garden but was unsuccessful. John Martyn wrote "Solid Air" as a tribute to Nick Drake and here she gives it a bluesy feel with just her vocal, guitar and some very cool trumpet from Bill Blackmore. Although "The Sun Goes on Rising" is about hard financial times, it contains a lot of hope: "Morning comes and amber turns to grey / The sun goes on rising every day." She co-wrote "What Are We Going to Do" with Gerry O'Beirne and unlike most of this album, it has a contemporary feel with its modern lyrics and arrangement that includes congas. "New Oysters New" is a unique a cappella piece with three contrasting but complimentary voices. The parts weave in and out as do the vocals in the closing cut "In Gratitude I Sing," a six part round sung with Niamh Parsons and others. Gorgeous. The liner notes are extensive and give background for each cut. Refreshing in a time when many artists are forgoing the printing of lyrics or song background in CD booklets.
© Jamie Anderson
Buy it at Amazon.com
Listen to "Hardwick's Lofty Towers"


Home | Facebook | Podcast | Archives | Submissions | Free CD Giveaway | Subscribe | About | Links

Laurence Juber, Doug Smith, Al Petteway, Phil Keaggy (and many more!) at Acoustic Music Resource