Reviewing the best in non-mainstream acoustic guitar music
Home | Facebook | Podcast | Archives | Submissions | Free CD Giveaway | Subscribe | About | Links
September/October, 2011

Doug Smith, "Guitar Hymnal," Solid Air Records 2010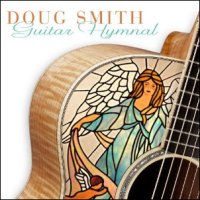 Doug Smith is in the top echelon of modern fingerstyle players. His past recorded output mixes originals and covers of popular music, but, on this CD, he applies his masterful arranging skills to a selection of beloved hymns. The set begins with "Faith of Our Fathers," in which Smith plays the melody over pulsing drone before switching to counterpoint in the second section. "A Mighty Fortress is Our God" features tapping on the bass strings, which Smith uses to intensify the piece's rhythm. He begins "What a Friend We Have in Jesus" in a classical setting, then modulates to a new key and plays the tune over an alternating bass, throwing in some jazzy chords that evoke Merle Travis and Chet Atkins. "Holy, Holy, Holy" is one of two duets between Smith and his wife, flautist Judy Koch Smith. His "Shaker Suite" medley includes octave playing, a jig, and a tune in a minor key before concluding with the perennial favorite, "Simple Gifts." Every piece bears Smith's personal touch, from the displaced melody that ends "What a Friend We Have in Jesus," to presenting a melody alternately in the bass and treble registers, as he does in "I Know That My Redeemer Lives." The CD concludes with a beautiful rendition of "In the Garden." In his approach to sacred music, Smith resembles another great fingerstyle player, El McMeen, e.g., choosing primarily American hymns and using altered chords to add emotional weight. Smith plays a bit more forcefully than McMeen and reaps dividends with a more studied approach, in contrast to the other guitarist's more folksy arranging. But why bother with comparisons when you can listen to both of them? Guitar Hymnal is a devotional statement that offers wonderful listening and plenty of fodder for guitarists. It could easily become his most popular album. A companion instructional book/DVD is forthcoming.
© Patrick Ragains
Buy it at Acoustic Music Resource
Listen to "Shaker Suite"

Peter Bradley Adams, "Between Us," 2011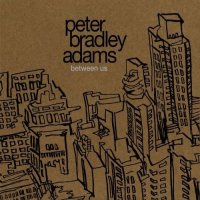 The lovely arrangements on Peter Bradley Adams' "Between Us" are spare, uncluttered, and down-tempo, usually floating over a foundation of acoustic finger-picking. Adams' sweet, deadpan vocals support the atmospherics. So do the harmonies of Molly Parden, an album highlight. The painstakingly constructed lyrics are up front, mixed for clarity. You'll find all of the above in the opening track with its moving refrain, "If I hold you tonight, I may not let go." Adams' favorite rhetorical device is parallel construction and he can use it to twist the knife or break a heart. "My Love is My Love," is a pretty way to ask, "What more do you want from me?" Each parallel construction ("My words are my words..." "My past is my pastÖ") shades the title line, "My love is my love and it's all that I have." You won't hear many sweeter putdown songs than "Katy." She has "spent the night a million different places,/ She knows each and every one on a first name basis." He will wait for her, but not too long. Check out the way the guitar moves with and against the other instruments in the closing interlude. Nitpicks? I wish the album notes were easier to read and included the lyrics. They are worthy. Warning? It's easy to get lost in the loveliness here. One can play the entire album without hearing it. It's unsurprising that some of these tunes have placed on TV and movie soundtracks. Listen harder. It's worth it. Adams doesn't write country song-stories filled with concrete details, locations, and sentimental truths. Here you live in the mind of an ambivalent narrator. This is not rough-hewn Americana. Here you linger in a refined aural landscape of loneliness, desire, and the angst of finding your way in an unforgiving world. These are heart-on-the sleeve tunes. These are songs unafraid of being pretty. This is an album that accomplishes what it sets out to do, beautifully.
© David Kleiner
Buy it at Amazon.com
Listen to "I May Not Let Go"

Wolfgang Muthspiel, "Drumfree," Material Records 2011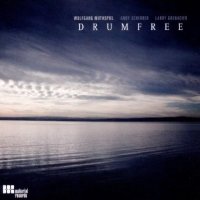 The great jazz pianist Bill Evans once eloquently surmised that, "those who dig deepest in the past, see farthest in the future." Wolfgang Muthspielís triumphant recording "Drumfree" could not be a better testament to the above turn of phrase. Muthspiel is an Austrian guitarist who studied at both the New England Conservatory and the Berkeley College of Music, eventually playing with some of the giants of jazz, including Dave Liebman and Paul Motian. Muthspiel alternates between an unadorned Heritage electric and a Jim Redgate acoustic, which sonically gives a timeless quality to his innovative music. Joining the visionary guitarist is saxophonist Andy Scherrer and bassist Larry Grenadier. Scherrer hails from Switzerland and is best known for his adventurous work for the Vienna Jazz Orchestra, while Grenadier is currently on tour with Pat Metheny and is a member of Brad Mehldauís extraordinary collective. As the title implies "Drumfree" is without traditional percussion, giving the members a certain degree of freedom and spaciousness in interpreting and performing the leaderís compositions. The intuitive and intricate conversations that these musicians have are absolutely breathtaking. On "Double Blues" the band offers tight unison lines followed by Muthspielís remarkable bop inspired riffs, triadic comping, and amazing arpegiated runs. On the playful "Tribal Games" Scherrer offers some insightful reed improvisations echoing the legendary Joe Henderson, and on the dream-like "Raumzeit" Grenadier submits some inspiring arco playing. There are also two joyous tributes, one to iconoclastic guitarist Ralph Towner and the other to South African pianist Abdullah Ibrahim. While the players draw from a deep well of baroque counterpoint, bop and post bop jazz, European, and Brazilian influences; the result is something much larger than the sum of its parts. By reaching back, these consummate players have raised the bar and redrawn musical boundaries, creating a truly vanguard recording. This is modern jazz played at the highest level imaginable, complex but listenable, intense and moving. Wolfgang Muthspielís "Drumfree" should be required listening for anyone who enjoys contemporary improvised music.
© James Scott
Buy it at Amazon.com
Listen to "Sunspot"

Antoine Dufour, "Sound Pictures," CandyRat Records 2011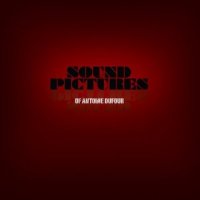 "Sound Pictures," Antoine Dufour's fifth solo album, shows the nimble fingerstyle guitarist in fine form in both the studio and in live settings. Dufour is part of CandyRat's stellar stable of young virtuosos, all of whom display very high wow-factor quotients. Aurally, Dufour's solo acoustic work sounds as if three guitarists are performing; visually -- check him out; he's all over YouTube with millions of views -- Dufour dumbfounds with his double-handed fretwork, percussive stylings, and general elan. The bandanna he ties to the end of his guitar neck (to subtly mute the strings, he says), adds to his studied flair. Though Dufour thrives in the New Age universe, he tends to follow his own muse, with this CD featuring six of the nine compositions as his own. Most of these were featured in previous recordings but are given new life on this collection. One of these, "Glimmer of Hope," is especially vibrant and may be the most engaging track, pulling the listener in; you can lose yourself in this one if you're not careful. The opener, "These Moments," an original, is a debut, and fills the room with Dufour's crisp and precise musicality. Dufour displays a pop side with the effortless funky groove of "Dracula & Friends (Part 1)." We are treated to his work on harp guitar on two tracks, on the live and solo "Solitude," and on "Midwestern Expansion," a duet with pianist Brad Hoyt. The Canada native employs a variety of tunings throughout, using standing tuning only on "Good Dog." "These Moments" is tuned C#G#EF#BD#, while "Spiritual Groove" is DADGCE. All of the songs on "Sound Pictures" are sonically gorgeous, with a full soundspace and beautiful tones. One gets the sense that Dufour loves to explore the boundaries of the guitar. It will be fun to follow this artist as he continues to expand his universe, and ours.
© Fred Kraus
Buy it at Amazon.com
Listen to "Spiritual Groove"

John Shannon & Wings of Sound, "Songs of the Desert River," ObliqSound 2011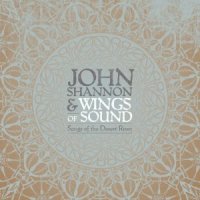 John Shannon's latest disc opens with a solo acoustic guitar bathed in reverb and strumming open, ethereal chords. These are joined by Shannonís high, breathy tenor. This intimate beginning sets the mood for "Songs of the Desert River", and it's a mood that characterizes the entire album. Luckily, Shannon,w ith the help of his backing band "Wings of Sound", creates this emotional space masterfully. The album weaves a delicate calm amidst probing thoughts about life, love, and nature; specifically, water, which is mentioned in some form on slightly more than half of the songs. These natural themes help to create the vibe and the space that the songs inhabit. On the opening track, "Darkness", at about a minute and a half, the song shifts itís tone. The slow strum becomes a fast, technically impressive finger-style part, reminiscent of some of Lindsey Buckinghamís more challenging finger style pieces. The mood is heightened again with the unlikely but inspired entrance of Flugelhorn and bowed upright bass. This tonal shift is not jarring, but instead effortlessly carries the song to its subtle climax. Shannonís vocals are right out front on this album, and they can bare the scrutiny. There is nary a note out of place on the entire CD, and Michele Locatelliís masterful production helps to create a rich, minimalist tapestry of sound throughout. At times, the songs blend into one another, creating one long, extremely mellow piece of music. The albumís title track, "Desert River" delivers a "yay yay" chorus that will come back on you in a big way. This hook is revisited on the last song of the CD, "Days gone by", where it is sung in a sparser arrangement. The "yea, yea ya ya-ing" lyrical device is very prevalent on this disc, and is perhaps a bit overused. The lyrics are often vague, dwelling in imagery and questions called out to the listener "("What will we chose? Are we free?" "Who am I?") Still, John Shannon has created a near masterpiece of the genre. An album pure in mood, and beautifully executed. Put it on and it will wash your cares away.
© Jared Fiske
Buy it at Amazon.com
Listen to "Desert River"

Ernie Hawkins, "Deep Texas Blues: The Early Blues of Lightnin' Hopkins," Stefan Grossman's Guitar Workshop 2011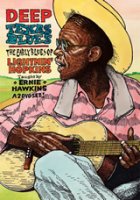 Few players have steeped themselves in the styles of the great blues masters like Ernie Hawkins. Having lived with and studied the playing of the Reverend Gary Davis right out of high school, Hawkins is one of the U.S.ís leading practitioners of Davisís much-emulated style. He has also put out DVDís on Mance Lipscomb and Blind Willie McTell. And Davis has also plumbed the depths of another great blues player, Lightniní Hopkins, on "Deep Texas Blues." This 2-DVD set is a follow-up to his first volume on the style of Hopkins. Like all of the teaching DVDís produced by Stefan Grossmanís Guitar Workshop, the audio fidelity is excellent, and the DVDís give enough close up and split-screen views to give the learner lots of chances to see just how Hawkins manages to play in Hopkinsí style. Going green, the DVDís have pdf files with tab/music booklets for adding learning. Hawkins is a warm and gracious teacher, and clearly walks the learner through the five songs studied on these two DVDís. He brings out many of the peculiar elements of Hopkinsí songs. For example, he shows how Hopkins varies the use of bass in his songs depending on the tune. On "Come Back Baby," Hawkins shows how an initial run leads right into the bass note, and gives all kinds of variations on the scale shapes Hopkins uses. Like many blues players, Hopkins played the melody as he sang over it. Hawkins also shows how Hopkins most likely set the stage for many great electric blues players with his style (Hopkins played both acoustic and electric blues). Each DVD is filled with bonus files. The first has 3 audio files and 2 videos of Hopkins playing, while the second has 12 audio files and 2 more videos. If you love the blues and want to learn the power of Lightniní Hopkins and his Texas blues, there is no better place to start than this set.
© Kirk Albrecht
Buy it at Stefan Grossman's Guitar Workshop
Listen to "Lonesome Road"

Craig D'Andrea, "...and the B.L.T.s," CandyRat Records 2011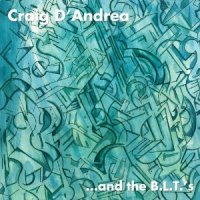 Craig D'Andrea, though only 24, is already a virtuoso acoustic player as well as a composer of instrumental guitar music. In 2007 he released his debut CD and was named Canadian Fingerstyle Champion; since then he has performed and toured with other CandyRat guitarists such as Antoine Dufour, Ewan Dobson, and Gareth Pearson. On the 10 compositions on his third release, Craig D'Andrea and the BLTs, one can glean some of his influences. Don Ross and Leo Kottke especially come to mind, for the sophisticated arrangements and the gentle melodic and atmospheric auras. D'Andrea tends to rely on clusters of chords to create a tapestry of sound rather than focus on strong standalone melodies, and though his pieces can be almost hypnotic, he graces them with little surprises to keep things interesting. Thanks no doubt to his classical training (which features arpeggio and tremolo patterns that emphasize thumb and finger independence), his right hand is his secret weapon. He creates an almost orchestral effect by using his thumb both to strum the bass line and for percussive effects while using his three other right-hand fingers to pick intricate patterns. Yet he does this so effortlessly his skill doesn't call attention to itself. One of the standouts here is "Band Friends," where he indeed sounds like a full band, playing very fast notes with his left hand against a heavy percussive background and intense picking. "Bird Feeder Politics" has a jaunty melody interspersed with tapping and punctuated by ringing harmonics, calling to mind birds jostling at a feeder, while the lovely "Falling for Twelves" intricately weaves several melody lines. On one of the most beautiful offerings, "Shut the Window," D'Andrea uses a rich throaty baritone guitar to contrast with tinkling single notes. This strong offering demonstrates that D'Andrea is a guitarist and composer who is going places.
© Cťline Keating
Buy it at Amazon.com
Listen to "Bird Feeder Politics"

Roland Mueller, "Guitar Favorites," Oehms Classics 2011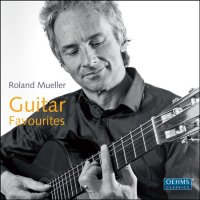 The first thing Roland Mueller explains in the booklet that accompanies his new release "Guitar Favourites", are his reservations about making an album with such a common and mundane title. But he goes on to explain, that this is not your typical greatest hits classical guitar album. Rather, the works selected are ones that have been with him over his long performance career. These works have a special meaning to him, as they have pleased his audiences time and time again. Within the first few minutes Mueller makes it apparent that he takes bold approach to the classical guitar. His technique is distinctly aggressive and broad, with sweeping dynamic changes, and frequent tonal and textural juxtapositions. Mueller's interpretation of Carlo Domeniconi's "Koyunbaba" is without question the most powerful and groundbreaking I have ever heard. And while Mueller is not afraid to push his guitar to its absolute limits, he also revels in the delicate moments in the recording. At his most sensitive, Muller takes extreme liberty with the music, artfully extending his phrases and delicately delivering every individual note. Even when Muller plays more traditional works like Fernando Sor's Op.9 "Variations on The Magic Flute", his daring and emotionally charged playing shines through. Later in the disc Mueller includes a lesser known work, "La NorteŮa" by Jorge Gůmez Crespo, which is a beautiful melodic work that pairs perfectly with his other selections. Finally, Mueller concludes with a charming and playful interpretation of "Tango en SkaÔ" by Roland Dyens, which nicely ties together the entire disc. Mueller clearly set out, and succeeded, to record a disc that is just as exhilarating as his live performances; this is one that's definitely worth the price of admission!
© Timothy Smith
Buy it at Amazon.com
Listen to "Danza Espanola No. 10"

Barb Ryman, "Catch the Sunset," 2011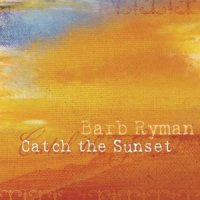 Six releases in, Ryman still wears her heart on her sleeve. But her heart has two minds of its own. One believes in the world as it could be; the other believes in the world as it is. The contradictions play out against an expanded aural palette. The title track opens, a portrait of the artist holding on to youthful fantasies. Check out the interplay between guitars. "Take" looks at real versus ideal more globally. Can the U.S. achieve its promise on a foundation of slavery and exploitation? "Scari Mary" recounts the true story of a visionary artist whose vibrant pieces (represented by a calliope sound and whimsical tune) simultaneously embody the darker side of a societal outcast. "Morning's" lovely melody can hardly contain the lyrics that shower torrents of joy like the storm Ryman describes. Even Peter Ostroushko's fiddle plays catch up throughout. The autobiographical "Soldier's Daughter" portrays "a casualty of an invisibly raging war" who speaks from the grave to a daughter whose life was colored by his absence. To explain the "why" of gruesome fairy tales, Ryman offers "Nursery Rhymes." Note the walking lines of the six-string against the electric arpeggios a bit deeper in the mix. "Arms Across the Sea" movingly describes one more sunset Ryman could not catch. "Heart's Desire," a declaration of independence from negativity, starts a love song trilogy. "Spring Return" tenderly lays bare a relationship. "Picture Us" buoyantly closes the trilogy with a bouncy bubblegum melody, a whistle, and one of the CD's best lines. "We can dedicate our wishes / to a life that's so delicious" exemplifies Ryman's experimental approach to rhyme throughout. Listen too, for the interwoven harmonies of the outro. I've never heard a starker "Confession" than Ryman's closer. Despite her fantasies, "All she knows for certain is that she's hurting." Fortunately, her divided heart has held together thanks to "the songs spun on these strings." This collection should serve the same purpose for Ryman's fans.
© David Kleiner
Buy it at Amazon.com
Listen to "Catch the Sunset"


Home | Facebook | Podcast | Archives | Submissions | Free CD Giveaway | Subscribe | About | Links

Laurence Juber, Doug Smith, Al Petteway, Phil Keaggy (and many more!) at Acoustic Music Resource