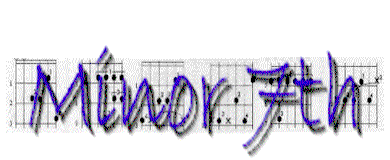 July & August Short Takes

Koichi Hiroki and Takeshi Shibuya "So Quiet", Mugendo MG-001, 1998 The duet combination of nylon-string guitar and acoustic piano on Koichi Hiroki's "So Quiet" is such a familiar blending of congruent textures that I expected to be able to effortlessly cite jazz recordings in the same format that have gone before. Hasn't Chick Corea recorded a duet with Bill Connors? Lyle Mays with Pat Metheny? Hmmm... well, maybe this format is not so familiar, but the music on this disc has itself an ease which is as comfortable and unpretentious as your favorite cotton sweatshirt. Hiroki teams up with pianist Takeshi Shibuya to offer up a well-performed sampler platter of jazz compositions by the greats: Jobim, Mingus, Brubeck and Monk. But not surprisingly, the sentiment conveyed by Hiroki's playing seems to come alive on his own three creations on this CD, notably "Gal", a Brasilian-flavored musical jaunt. Although I hear little on "So Quiet" that innovates, I do hear a jazz guitar voice coming into its own that will likely carry far beyond the Japanese shoreline in the future.


Jerry Douglas, Russ Barenberg & Edgar Meyer "Skip, Hop & Wobble", Sugar Hill Records SH-CD-3817, 1993 One week after buying Douglas, Barenberg and Meyer's seven year old release "Skip, Hop and Wobble" on a lark, I providentailly received my 10th Anniversary Issue of Acoustic Guitar Magazine. Lo and behold, Jerry Douglas is named one of the "Artists of the Decade". They're right on target with this call, and this trio format is a great way to be introduced to his dobro talents. As guitarist Russ Barenberg eloquently writes in the liner: "The relatively spare environment encourages playing that is rhythmically sturdy and texturally interesting, yet it still provides the support and interactive stimulation that help draw out and energize your ideas". Or, as Barenberg more succintly puts it: "kick without drums"! These guys are creative players. They don't just state a theme, they send it through permutations and inversions that keep the listener enthralled. This is such progressive bluegrass that it borders on jazz. Listen to "Squeezy Pig" and "Monkey Bay" and tell me if this isn't something you might hear from the likes of Ry Cooder or Bill Frisell. Buy Skip, Hop & Wobble


Dallas Gordon "Guitar Passion", Farren Music, 2000 Although a press release for Dallas Gordon's "Guitar Passion" draws comparisons to Laurence Juber, this doesn't seem accurate to me. Especially on cuts where the guitars are double-tracked such as "Bridge of Time" and "South of the Border", or produced with the addition of congas and strings such as on "Six String Serenade" and "Groovin'", Gordon has successfully duplicated the smooth new age stylistic stamp of Acoustic Alchemy. That's not to say he doesn't sometimes pare down to a minimalistic and reflective approach: "Americana", "Smoke and Mirrors" and "Nightwatch" could be tracks from Phil Keaggy's "Beyond Nature" or "Acoustic Sketches". Although "Guitar Passion" might at first blush seem like the kind of recording that nonguitarists would pop into their player to serve as background music, a closer listen reveals some nice compositions and an articulate style which engages on a much higher plane. Gordon is a bit of a mystery man about whom I could find little published on the net or elsewhere. But talent inevitably creates a buzz, which for Dallas Gordon I suspect will be forthcoming. Buy Guitar Passion


Nadaka "Celebration", Rain Tree Records, 1999(?) Nadaka's life circumstances are at least as interesting as his music. A transplanted Canadian who took up residence in India at the age of 16, Nadaka has spent years studying classical Indian music. He conceived a "scalloped neck" acoustic guitar with movable frets adapted for his unique world sound. Although recorded and mixed in Nadaka's environs of Auroville, India, "Celebration" is not a backwater amateur production. The sound is one of polished clarity and the musicianship is highly professional. Nadaka is joined by Ganesh on violin and Shivamani on percussion, two fixtures within the classical Indian music community. Although I would tag this music as "new age" which luckily only occasionally lapses into monotony under the guise of meditative, Nadaka's skill on acoustic guitar is undisputed. He can play blisteringly quick runs such as on "Kondatam", yet can also exploit the nuances of silence and the simple beauty of the ring of open strings when it so serves the music.


Will Brady "Boxwork", 2000(?) The double-entendre of the title "Boxwork" isn't fully realized until you read the credits, wherein Will Brady dedicates this CD to his grandmother who worked in a box factory all her life. When I finally "got" it, the image of James Taylor's heroine in his song "Millworker" subliminally registered with me as a poignant preamble to much of the mood wafting from this solo acoustic guitar recording. Will Brady says that he "went for feel, mood, adventure -- most of this is improvised". Hence, some of "Boxwork has the feel of John Fahey... rough, raw, spontaneous. Brady proves himself a capable country blues picker on Mississippi John Hurt's "My Creole Belle", Brownie McGhee's "Trouble in Mind", and the traditional "Blessed Be the Name". His fingerpicking on the latter tune is in fact reputed to halt Civil War battles (you'll have to buy the CD to "get" that one...). This CD gets an "attaboy".

Home |Links | Archives | Submissions | Free CD Giveaway | Subscribe