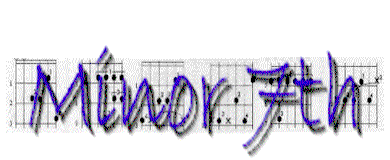 July/August, 2000
Vlatko Stefanovski and Miroslav Tadic: "Krushevo", MA Recordings Mo44A, 1998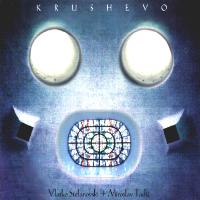 The cover art of "Krushevo" by Vlatko Stefanovski and Miroslav Tadic seems a metaphor for the music itself, wherein colliding musical traditions of the past, present and future are as mystical and beautiful as the anachronistic structure in which this music was recorded. The cover depicts a portion of the ceiling inside the Makedonium Monument, an otherworldly and spaceship-like structure nestled high in the mountains of Macedonia, and built in memory of the Macedonians who rose against the Ottoman Empire in the early 20th century. The sonic attributes of Makedonium to naturally enhance a pair of acoustic guitars was not lost on Stefanovski, who set out with Tadic and producer Todd Garfinkle to capture these performances there with one pair of microphones. When one listens to the thunderclap of resounding reverb that punctuates the end of "Gajdarsko Oro" and "Mor cico rece da me zini", you begin to understand why they went through this trouble. "Gajdarsko Oro" opens the CD with driving urgency which allows Stefanovsky to set his fretboard afire with a dazzling solo reminiscent of Allan Holdsworth. The majority of the tracks are contemplative though, and are interpretations of Macedonian folk songs. Old country scale structures impart a modal and mournful feel to many of these songs. "Oj. ovcarce" features Stefanovski on a resonator dobro which gives an eerie loon-like cry leading one to wonder by what magic he got the sound without an effects pedal. Stefanovski and Tadic are two emotionally connected master musicians who have created a masterpiece which sits on the cusp of where classical, ethnic folk and progressive acoustic rock forms meet.

Vlatko Stefanovski's Website Miroslav Tadic Bio Buy it at Amazon.com

Eric Bibb, "Home To Me", EarthBeat! Records, 2000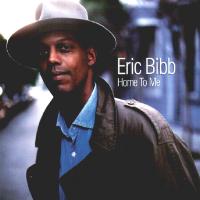 Don't you dare call yourself a blues aficianado until you can say you're familiar with Eric Bibb's brand of soulful blues! Like Keb Mo, Bibb strays a lot from the 12-bar format. On "Home To Me" he leads us on a musical excursion into territory tinged by R&B, zydeco, soul, ballads and country blues. Bibb has a voice and acoustic guitar technique that will either rivet you to your chair or bring you to your feet dancing... there's no way these tunes could ever be relegated to background music. You can catch aural glimpses of Keb Mo, Bobby Blue Bland, Jonathon Butler, Michael McDonald and Belafonte in Bibb's sound, so his style is obviously hard to pin down. Let's just call it what it is... damn good! Bibb enlists some unique but tasteful instrumentalists for a "blues" album, from Janne Petersson on accordion, Christer Lyssarides on mandolin (and scorching electric blues guitar), Levi B. Saunders on banjo, and most uniquely, Corrina Hewat on Scottish harp. Taj Mahal even stops in for a cameo on "Sing Your Song". The messages of social consciousness and individual integrity seeping out from between the lines of Bibb's lyrics are a welcome relief from the usual prattle of romantic love and disenchantment that dominate the radiowaves these days. This is uplifting and optimistic music, and more importantly, exceedingly well-performed and produced.

Buy it at Amazon.com
Anfass, "Belgo-Tunisian Project", Igloo Records, 2000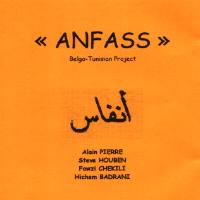 "The Belgo-Tunisian Project" captures what music must have been like before there was such a thing as recording contracts, booking agents and sound engineers. The elements of passion and spontaneity automatically and rightly assume priority over the packaged product. "Anfass" is an intercultural acoustic instrumental collaboration between Belgian and Tunisian artists Alain Pierre on nylon-string guitar, Fawzi Chekili on steel-string guitar, Steve Houben on flute and sax, and Hichem Badrani on ney (reed flute). Formed extemporaneously after an invitation and sponsorship by the Arabian and Mediterranean Music Center of Tunisia, what started as an experiment blossomed when the participants realized something special was in the making. Couched somewhere between the sound of Bracha and early-era Oregon, Anfass delivers a hybrid of jazz with ethnic Middle Eastern musics. Pierre is an imaginative composer and player who, like Ralph Towner, has a penchant for suddenly directing the course of the music down an unexpected twist or turn of layered chords. "Canto Largo" in particular stands out in this regard. The Bossa Nova "Nesma Latinia" entices you with a delusion which smacks Brasilian, until the ney solo whisks you right back to Tunis. As excellent as Anfass is in its present form, there are some serious holes in the lineup which are holding them back. A percussionist and bassist would fill out the sound immensely. And ironically, what's probably then required to elevate this ensemble to world-class status is... you guessed it... a recording contract, booking agent and sound engineer.

Buy it Here
William Topley, "Spanish Wells", Mercury 088-170 084-2, 1999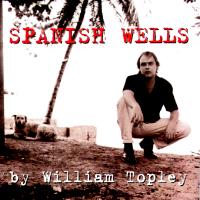 William Topley started out life in a British boarding school burdened with the vicarious paternal expectation that he become an academic and attend "university". Luckily the genetic code is a powerful thing which hopefully steers us all to a destination where we are merely meant to go. In a fish, that code downloads the instructions "to swim". In Topley, the instructions were "to sing". After hearing "Spanish Wells" I would bet that even Topley's father would admit that it would be a travesty for his son to waste his hours over an accounting ledger only to deny the world his vocal talents. Topley is not a guitarist, but because of the talents of bandmate and guitarist Luke Brightly, has created a raw and bluesy rock style built on a foundation laid in large part with an acoustic sound. At times the feel is similar to Marc Cohn, Tom Petty or John Mellencamp. But the gravelly-voiced Topley will inevitably and correctly be compared to Van Morrison. A listen to the reggae-influenced groove "I Am The Man" with eyes closed would convince anyone of the similarity. Topley spent some time in Jamaica and you can consequently catch an ever-so-subtle whiff of calypso flavoring his music. But basically "Spanish Wells" remains firmly seated in the rock genre. It just happens to be some of the best rock I've heard in quite a while.

Buy it at Amazon.com
Howard Emerson, "Crossing Crystal Lake", 1999(?)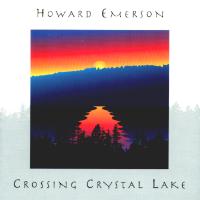 One might make the argument that many virtuosos are show-offs and risk-takers who channel their demeanor into a socially acceptable medium, art. But then again, Howard Emerson is no show-off. Although there is not a lot of technical risk-taking on "Crossing Crystal Lake", Emerson's sensitive and fluent guitar playing provokes a reconsideration of what one might call a "virtuoso", because Emerson is certainly one. Attention to melody, timing, the ability to interpret a diversity of styles, and emotional connectedness with the tune and the instrument all figure prominently into whether a player has made that leap from hobbyist to true artist as Emerson has done. Although the nine tunes on this solo fingerstyle recording are all original numbers, they seem so recognizable that you could swear they're standards. Emerson can write and play a hauntingly pretty ballad ("Crossing Crystal Lake", "Wake Up Mary", "If You Must Go") to vie with Pierre Bensusan, a churnin' burnin' blues rag ("Dust Mop", "Dew Rag") to match the best of Jorma Kaukonen or Pat Donohue. Howard Emerson doesn't need to show off. He's a kinder, gentler virtuoso.

Purchase info at the website
Home |Links | Archives | Submissions | Free CD Giveaway | Subscribe