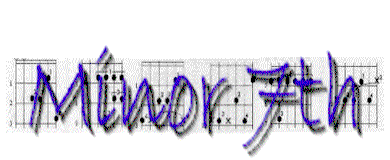 Reviewing the best in guitar CDs, from jazz to folk to rock to new age, emphasizing acoustic and independent or obscure releases
May/June, 2001

Paul Brady, "Oh What A World", Compass Records 7 4304 2, 2001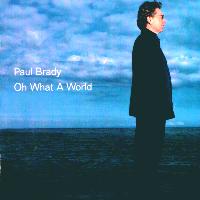 In the opening cut of Paul Brady's new CD, "Sea of Love", he poses a theme that I can really relate to, as can probably all other 21st century inhabitants. It's a variation on the observation that Jackson Browne so sagely made about the dilemma of modern life in his 1976 song "The Pretender": How does one reconcile the sometimes polarized needs for material comfort, love and family with needs for personal creativity and challenge? Brady not only poses the dilemma, he lays it bare and wrestles it to the ground... he in short crafts it into a great tune that connects ("All I ever wanted was to be with you, But sometimes I wonder how this dream can last, when the best part of me keeps sinking so fast, Feels like drowning in a sea of love"). It's the kind of empathic songwriting that has found Brady prolifically churning out material for other nationally known artists all the while remaining little-known outside of his native Ireland. He's penned songs for Bonnie Raitt (writing the title tune on "Luck of the Draw", and "Not the Only One" on the same disc), Santana, Mark Knopfler, David Crosby and countless others. One wonders why he sold away such great songs when he's an excellent performer in his own right. The funny thing is that he doesn't sound much like these artists, except on "Travellin' Light", a Bonnie Raitt-sounding blues with Mick Taylor on slide guitar. "Love Hurts" sounds like a cross between Willie Nelson and Stephen Bishop, "The Law of Love" like Supertramp, "I Believe in Magic" like Mike and the Mechanics, and "Try Me One More Time" like John Lennon. Brady dresses up a few of the songs with very tasteful and subliminal string arrangements, most notably on "The Long Goodbye", a goosepimpling ballad that is sure to put every listener through a bittersweet reliving of a failed relationship. Paul Brady's been at this since 1965... "Oh What A World" is an excellent recording to hopefully bring him his due.

Buy it at Amazon.com
Jason Dennie: "Just Enough", Wooden Pops WP03, 2000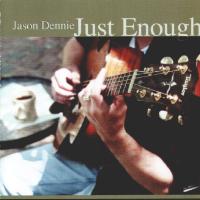 "Just Enough" might paraphrase what every good acoustic guitarist shoots for with his art, although most aim a little too high or low, appearing either self-indulgent and smug or amateurish. Jason Dennie, though, has nailed the sweet spot of what solo fingerstyle guitar should be with all the refinement and self-assurance of a Zen master. There's a sinusoidal and mantra-like feel to much of his work, especially apparent on "Highland Dreams", "Celebration", "A Night so Bright", and the percussive "Interplay" which not only engages but lulls. That's not to say that Dennie's music is new age. His roots are firmly planted in bluegrass, members of his family having performed with Bill Monroe when he was a kid. Sam Bush brings his mandolin to join Dennie on "Five Points", tinging what is at first Celtic with a flavor of bluegrass, and reminding me a bit of Dean Magraw. For a guy who never picked up a guitar until after high school, Dennie was a quick study, prodigiously performing as a solo guitarist within two years and most recently claiming the 2000 Gamble Rogers Championship for Fingerstyle Guitar. But tunes like "Picture Wall Picture" show that Dennie also has the musical maturity to restrain this award-winning virtuosity, using silence and pregnant pauses just enough to enhance the drama of his divinely-inspired chordal voicings.

Jason Dennie's Website Buy it here

Rodney Waterman and Doug de Vries, "Água e Vinho", Carmo/14 159725-2, 2000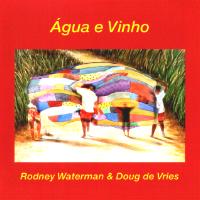 You may think of the recorder as an instrument which 5th grade schoolkids play en masse at a recital. Don't be too hasty with that paradigm. Rodney Waterman elevates recorder music to heavenly and stratospheric levels of artistry, and Doug de Vries follows him up there on equal artistic footing on nylon-string guitar. The particular timbre of the recorder occasionally lends this duet music a medieval and minstrel-like feel ("El Noi de la Mare", "Recercada Primero"), but the raging virtuosity and deftness of speed of these two players can also result in a synergistic blastfurnace of sound out of proportion to the sparse tonal qualities of each instrument alone, most notably on "Ade", "Salvador" and "Frevo". It's not surprising, considering the fiery passion that they evoke, that these last two pieces are Egberto Gismonti compositions as are six of the total 21 tracks on this collection, perhaps qualifying the CD as a Gismonti tribute. Many of the other fifteen tracks also capture a potent Brasilian spirit, reflecting de Vries' interest in the genre. Though not well-known internationally, de Vries is esteemed in his native Australia, where in 1991 he won The Australian Jazz and Blues Award for "Best Jazz Guitarist". Listen to the samba flavored beauty that he coaxes solo from his guitar on "Chorinho Toccatina", technique and composition probably second only to Gismonti himself. Yeah, this music is at first glance esoteric and unique, but even better... it's brilliant.

Doug de Vries Bio
Buy it at ECM Records
Christopher Parkening, "Concerto for Guitar", Angel Records 7243 5 56859 2 6, 2000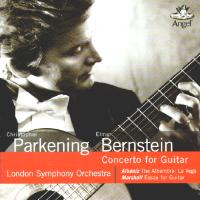 When Andrés Segovia dubs you "one of the most brilliant guitarists in the world", it's easy to imagine that the line between career pinnacle and wobbly pedestal might occasionally feel blurred. In the decade after signing with Capitol Records at age 19, Christopher Parkening accepted the attendant responsibilities of the passing of the Segovia torch with grace and determination. But at age 30, Parkening became disullusioned with a grueling lifestyle of concertizing and teaching, actually giving up playing guitar completely for four years. His way back to music is in part a personal story of religious devotion, in part a story of growth in musical open-mindedness. Now to the dismay of some classical purist detractors, Parkening has bravely ventured into such mainstream projects as the soundtrack to Susan Sarandon's "Stepmom" and most recently Elmer Bernstein's modern "Concerto for Guitar". One reviewer at Sonicnet has said that "Concerto for Guitar bombards the listener with thick and distracting orchestration, leaving Parkening at a bit of a disadvantage". There may be some sonic bombardment in the first few measures which merely grabs a listener's attention, but it makes me wonder whether this reviewer then simply skipped to the Albéniz track without appreciating the changeable palette of moods which Bernstein captures. Concerto is divided into three movements, often evoking an Asian or Latin ambiance. This piece is much more interesting rhythmically than much classical music, and both enables and highlights Parkening's overt genius on guitar with a 21st century face upon it in a way that a Bach Gavotte cannot. Track 4 is by Spanish composer Isaac Albéniz, and the final three tracks by American composer Jack Marshall, archival recordings performed by the then-19 year old Parkening. It's true that at times both the Marshall and Bernstein pieces seem "soundtracky", but who doesn't enjoy that cinematographic rush of emotion that a big screen epic rouses in your soul?

Christopher Parkening's Website
Buy it at Amazon.com
Misty River, "Rising", Misty River MRCD001, 2000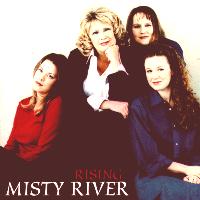 When the time comes for me to walk through the pearly gates, I want to be ushered through by a chorus of angelic harmonies like this. Misty River is a four-woman collective of songstresses who have an incredible talent for precision layering of live voices as though the feat were done with a multitracker and numerous takes. From the moment the laser hits the CD, you know this is music which is heavily steeped in the bluegrass, folk and country traditions. But there's also a modern edge to the music which resembles the neo-bluegrass style of Alison Krauss or Emmylou Harris. The tunes are framed around a foundation of the very capable acoustic guitar work of Carol Harley, stand-up bass played by her daughter Laura Quigley, Christine Kokesh on fiddle and guitar, and Dana Abel on accordion. Although the musicianship is good, it's through harmony vocals that Misty River really shines, and for that reason I find the one instrumental track "Obligatory Waltz" strangely out of place, out-classed by the other tracks. A cameo by Bill Storms on dobro really beefs up the Townes Van Zandt tune "If I Needed You". Fans of the jazz ensemble Oregon might be more than a little surprised to find Quigley's instructor Glen Moore playing bowed bass on "The Trees They Do Grow High". A hidden prize to be gleaned from "Rising" is the introduction to Chris Kokesh's lyrical creativity. Her songs "Only Love", "Mother, Mother" and "Real As a Dream" may be a first peek at an emerging songwriting talent.

Buy it at Amazon.com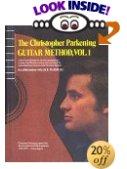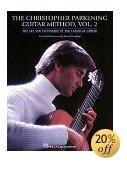 Buy Christopher Parkening Guitar Instruction Videos and Books at


(Click on image to buy)
Home |Links | Archives | Submissions | Free CD Giveaway | Subscribe