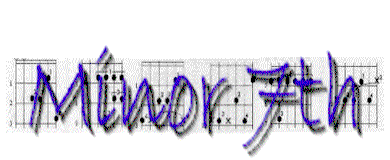 Reviewing the best in non-mainstream acoustic guitar music
January/February, 2005

John Lennon, "Acoustic", Capitol Records CDP 7243 8 74426 26, 2004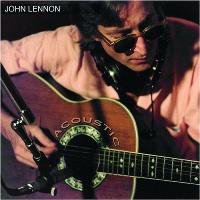 The thought of John Lennon's senseless murder 24 years ago still stuns. Though his influence remains strong and inescapable, what a treat it would have been to enjoy this artist's genius as he grew old. The 16 tracks of "Acoustic" serve to remind us of what may have been. Clearly, its uneven collection of low-fi demos, rarities and live concert tracks present a fond memory rather than a glorious celebration. It's more like a friendly visit than a performance. That said, the stark, raw version of "Working Class Hero" is as powerful as it is pure, as relevant today as it was 30 years ago -- perhaps even more so. Live versions of "Imagine", the anthemic "Luck of the Irish" and a whimsical "John Sinclair" present Lennon at his activist best. The inclusion of some of Lennon's between-song patter is a welcome addition ("OK. So Flower Power didn't work. So What? We start again."). His tension-laden "Cold Turkey" is downright feverish, all emotions and demons bared, a Lennon trademark. His softer side comes through on the simplistic "Love", "Look at Me" and "Dear Yoko". However, short snippets of "Well Well Well" and "Woman is the Nigger of the World" come off as more tease than revelatory. As a guitarist, Lennon shows a sure hand, eschewing flair in favor of steadiness. The incomplete "What You Got" is the most upbeat, with its syncopated, energetic take. Simple and direct, always personal, with no lack of big thoughts, that's "Acoustic". Liner notes include photos and lyrics, plus chord charts and fingerings for all tracks, except the closer, "It's Real", consisting of 68 seconds of John whistling. Gosh, I miss him.
© Fred Kraus
Buy it at Amazon.com

Los Angeles Guitar Quartet, "Guitar Heroes", Telarc 80598, 2004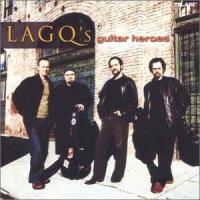 John Dearman, Bill Kanengiser, Scott Tennant and Andrew York comprise the Los Angeles Guitar Quartet. "Guitar Heroes" stands with the group's best recorded efforts. It also ranks very high among tribute releases. Rather than imitating the LAGQ's heroes and major influences, these compositions and performances land squarely within the group's artistic sensibility. The CD opens with Ralph Towner's "Icarus", where the quartet melds the composer's theme with a samba from "Black Orpheus". "Icarus" is one of the discs' most successful works, sharing that distinction with Brian Head's tribute to John McLaughlin, "We Know You Know", Pat Metheny's "Letter From Home", "Lament and Wake" for Michael Hedges, and "Let's Be Frank", which mirrors the disparate voices and polyrhythms of Frank Zappa's orchestral music. Steve Howe's "Aire Para un Dia" (Mood for a Day) has a flamenco flavor. "Gypsy Flower" follows quite effectively, using a theme from one of Django Reinhardt's solo improvisations and capturing the exotic melodies of gypsy jazz (if not quite its dynamism). More traditional but equally interesting approaches characterize several other tracks, paying homage to York's father, Duane York, the Romeros and the Assad Duo. The latter of these selections, Sergio Assad's "Uarekena", combines elements of Brazilian jazz, French impressionist harmonies and folk melodies. Clocking in at nearly eight and a half minutes, "Uarekena" is somewhat of a spiritual centerpiece for the entire project. The other tracks are well-crafted and enjoyable, including tributes to Chet Atkins, Jimi Hendrix and the flatpicking of David Bromberg and Norman Blake. LAGQ's Guitar Heroes is an ambitious and fully realized work, beautifully recorded and emotionally resonant for guitarists everywhere.
© Patrick Ragains

LAGQ's Website Buy it at Amazon.com
Listen to "Letter From Home" (mp3)

Acoustic Syndicate, "Long Way Round", Sugar Hill Records 3993, 2003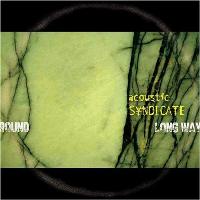 Acoustic Syndicate crafts a rhythmic blend of bluegrass, jazz and rock on its second Sugar Hill release, "Long Way Round". This North Carolina-based band, led by Steve McMurry and his two cousins, Bryon McMurry and Fitz McMurry, features harmonies as close as paired socks -- as only close relatives can deliver. Fitz adds drums and Byron banjo to Steve's acoustic guitars. Jay Sanders brings the basses and Jeremy Saunders chimes in with sax. The resultant mix recalls Jackson Browne's work in the 1970s in some respects, but only as a starting point. This adventurous group adds mandolin, piano, steel guitar and the occasional blistering electric guitar to an already simmering stew. Clearly, group members don't shy away from experimenting with new musical forms, often seeming to progress toward some sort of bluegrass fusion. Steve amd Bryon wrote most of the 13 tracks here. In most cases, their tunes are allowed to develop, jazzlike, with group members contributing variations on a theme within the structure. Resultantly, most songs clock in at around five minutes or more. That's not necessarily a bad thing. "The Pilot", arguably the strongest track, comes in at 6:36. A tribute to the legendary John Hartford, its simple, straightforward folk structure stands out among the rest of the CD's frenetic pacing.
© Fred Kraus

Acoustic Syndicate's Website Buy it at Amazon.com
Listen to "They Come This Way" (RealAudio)

Jim Earp, "The Collection", Solid Air Records SACD 2047, 2004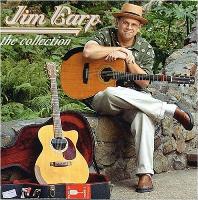 Some athletes are given the moniker "can do it all" -- they show excellence at more than one thing, and perform well in various scenarios. I guess I would say that guitarist Jim Earp is like one of those players. Solid Air Records has released another CD in their "Collection" series, and Earp's is like an aural snapshot of someone who can do it all, covering most every element heard in modern fingerstyle guitar today. What might set him apart from others is that he does it all really well. "Clouds Over Mojave" mixes picking and two handed tapping, with Earp slapping ringing harmonics, then weaving a southwestern theme in subtle treble lines. On "Borrego Revisited," Earp taps out a sliding chord progression, alternately muting and using the guitar top as percussion. The clouds open on "Highland Rain", as an ascending bass invites the impending deluge, and a descending scale brings it down. Earp arranges several sacred songs ("Jesus Loves Me", "Joyful, Joyful" "Softly ! and Tenderly/Eternal Father") with skill and sensitivity, allowing the beauty of each tune to seep through. He grabs a touch of the heather for Celtic numbers "The Boys of Wexford" and "Two Sisters". The CD concludes with homage to fingerstyle pioneers John Fahey and Leo Kottke, with a version of their arrangement of "In Christ There is No East or West". My personal favorite of the CD is "Spend My Life With You" in CGDGAD tuning. It's no flashy, but a haunting melody which winds and spins and turns over and over to make you wonder who inspired this devotion. Every song is marked by clean playing, spot-on arrangements, and melodies which linger. "The Collection" highlights a fine player in control of his instrument, bringing sweet music to listening ears.
© Kirk Albrecht

Jim Earp's Website (at Guitar 9)
Buy it at Acoustic Music Resource
Seth Swirsky, "Instant Pleasure", 2004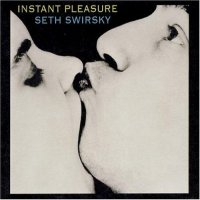 You know the music but not the name. Singer songwriter Seth Swirksy has penned tunes for a veritable who's-who of twentieth century pop music icons including Celine Dion, Tina Turner, Rufus Wainwright, Al Green, Smoky Robinson, Oliva Newton John, Emmy Lou Harris and others too famous and too numerous to mention. On this engaging solo outing, Swirsky's impeccable pop tendencies runneth over. Heavily inspired by the Beatles and their legendary producer/arranger George Martin, "Instant Pleasure" unfolds as a purposely big production with a modest veneer. Akin to the latter day Beatles, especially Paul McCartney, early Todd Rundgren (another Macca disciple), and McCartney mentor Brian Wilson somewhere between "Pet Sounds" and "Sunflower", each cut on this collection emerges as a mini-opera, brilliantly utilizing strings, woodwinds, synthesized sounds, and multi-layered harmonies atop a buoyant rhythm section. The unifying element is Swirsky's warm acoustic guitar playing as the artist renders simple counterpoint and infectious arpeggios. Intended for Ringo Starr's next solo effort, "It's Still Love" continues the lyrical/spiritual theme of "All You Need Is Love," preaching peace, love, and understanding with four basic chords anchoring the chorus and a myriad of Fab-Four melodic quotes sprinkled in-between. The go-for-broke mid-tempo ballad "Butterfly On Jupiter" seductively melds acoustic and electric guitars with acoustic piano in a neo-psychedelic haze punctuated with the sounds of shooting stars, a Queen-like harmonic interlude, a bizarre synth solo, upper-register bass motifs, noticeable tape edits, and a programmed drum break; and, eureka, it all works! Occasional kitschy lyrics aside, the title track kicks off with a guitar sequence that has served every pop artist from the Velvet Underground to Johnny Cash, yet sounds fresh and exciting by way of Swirsky's spirited melodies. The liner notes infer side two of Abbey Road as the impetus for the intimate "Wednesday Unraveling" but Simon & Garfunkel's Bookends is more like it. Either way, Swirsky is a master of the pop rock idiom. Even if he shed his long distinguished roster side musicians on this disc and rendered these cuts au natural, it would still be a great ride. If you're looking for that lost chord to finish a song, seek this one out. © Tom Semioli

Buy it at Amazon.com
Listen to "It's Still Love" (mp3)
David Jacobs-Strain, Ocean or a Teardrop, Northern Blues Music NBM0024, 2004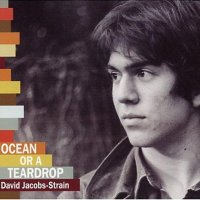 Twenty-one year old David Jacobs-Strain looks about fourteen but sings, writes, and plays as if he's been doing all three for decades. With the help of Kenny Passarelli, who's worked with the ever-innovative blues artist Otis Taylor, and a bevy of talented musicians, who pepper this album with everything from Hammond B-3 to fiddle, kora, djembe, and drum loops, Jacobs-Strain has delivered a blues album fans will be talking about for years to come. From the opening resophonic guitar riff of Mississippi Fred McDowell's "Kokomo Blues" straight through to the impassioned and desperate vocal of the final track, a song penned by Jacobs-Strain titled "Illinois", "Ocean or a Teardrop" sizzles with an energy rarely present on modern blues releases. A dark, hypnotic, quality permeates every note, every harmonic on this album. Jacobs-Strain and company draw the listener in and hold him there until their tale has been told. Songs that merit numerous listenings include McDowell"s "Kokomo Blues", the title track, with its sinister Appalachian color, and the Sleepy John Estes tune "Girl I Love", performed solo with slide guitar by Jacobs-Strain. The instrumental, "Yelapa Breakdown", which Joe Craven tears up on fiddle, exploits Jacobs-Strain's formidable acoustic chops to the hilt. Despite an effort at a more contemporary pop rock sound with the song "Sleepless Dream" -- possibly an attempt to include something more radio friendly -- each and every track here is stellar. No joke. No hype. Buy it.
© Chip O'Brien

David Jacobs-Strain's Website Buy it at Amazon.com
Listen to "Ocean or a Teardrop" (mp3)

Goran Ivanovic & Fareed Haque, "Seven Boats", Proteus 4037, 2004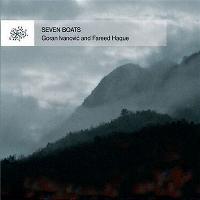 Situated at the confluence of classical, jazz and folk music is a musical netherworld which is untouched by all but the most iconoclastic of musicians. It is ground that a player best step upon with a "tabula rasa", a blank slate stripped of clichéd Western preconceptions of music contaminated by the steady insistence of a radio-enslaved market. Enter Goran Ivanovic and Fareed Haque, two classically trained guitarists who both have not only the cultural history which grants them a freedom of open-minded perspective, but also the musical credentials to sensitively alchemize cross-cultural genres into one kaleidoscopic whole. Haque's formative years were flung far-and-wide between Spain, France, Iran, Pakistan and Chile, Ivanovic's spent in war-torn Croatia. The opening and closing tracks of their second collaborative release, "Seven Boats", again revisit Ivanovic's roots with inventive arrangements of two Macedonian folk songs, "Topansko Oro" and "Zajdi Zadji". Both of these tracks are mesmerizing via contrary moods, introducing the CD with a mantra of lilting repetition, closing with a slowly billowing meditation. Ivanovic claims the lion's share of the compositions on "Seven Boats", penning 12 of the 17 tracks, whereas Haque's genius shines through with his ability to precisely punctuate these polyrhythmic and modal tunes with his blazing improvisational solos, especially on "Macedonian Round", "Walls of the White City" and "Chase".
© Alan Fark

Goran Ivanovic's Website | Fareed Haque's Website Buy it at Amazon.com
Listen to "Gypsy Circus", "Solitary Waltz", "Chase"

Amy White, "Golden Wing", Maggie's Music MM229, 2004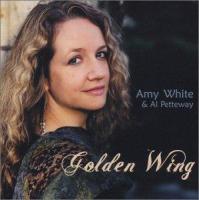 With crystal clear production, Amy's warm voice, and exquisitely played acoustic instruments, you'll want to savor this CD over and over. The lyrics for "Summer Sang in Me" are from Edna St. Vincent Millay; Amy wrote the lovely music. Al shows us why he's on many "Best guitarist" lists with some great acoustic work, complex but not busy. Toward the end of the song are some delicious vocal harmonies by Amy. "Razlan Road" is a traditional tune featuring wonderful Dobro by Sally van Meter and Uilleann pipes by Zac Leger. Al and Amy started their performing career playing instrumentals and the jazzy "Let the Wind Carry You" shows us why with Amy on guitar, and Al on Irish bouzouki and fretless bass, all nestled in a rhythmic bed of shakers and Ashiko drum. Karla Bonoff's tune "Home" is given special treatment with Al's unusual but melodic chord voicings, providing a feast for Amy's emotional vocals. "Tabby Wings" begins with a lively mandolin; more instruments are gradually added and masterfully woven in and out. Olsen the kitten finishes up with his part on purr machine. Close your eyes and let every part of their pleasing presentation linger. Very highly recommended. © Jamie Anderson

Amy White & Al Petteway's Website Buy it at Amazon.com
Listen to "All the Way There" (mp3)

Roland Chadwick, "One", Resonator Records RESO 102, 2004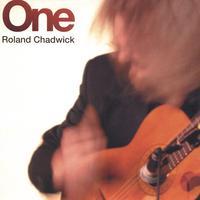 In a perfect world, I would be writing individual reviews such as this for each of the compositions on this disc. I have spent countless hours listening, learning, performing, and teaching the music of contemporary greats such as Brouwer, Domeniconi, and Dyens; and to this list I will now add Roland Chadwick. Bluntly, his music is nothing short of genius. The works that Chadwick selected for this recording cover a cross section of his oeuvre, showcasing his awesome versatility as a composer. The pieces range from a single movement gem to cohesive larger scale compositions. Each work is a delicate balance of melodic content, harmonic effect, overall form, and extended guitar techniques. In "Song and Dance No.1" and in "Song and Dance No.2" Chadwick creates evocative soundscapes that possess enormous potential for growth. He often times closes major works with passages that include both plucked pitches as well as strumming, and not once does this pairing come across as forced or ineffective, which is often the case with other composers. Separating these two pieces on the disc both physically and compositionally is "Dances for Winter Oakwood". This five movement work harkens back to baroque compositions with its careful polyphony and stable, peaceful rhythms. This is all complimented by Chadwick's excellent guitar playing, which is at the same time warm and expressive, while being clean and controlled. Feeling that a review of this scope simply does not do justice to this disc, I will leave you with my greatest praise: Chadwick's sheet music is also available at www.sibeliusmusic.com , and as his CD takes an honoured place in my collection, his works will soon too take an honoured place in my personal repertoire.
© Timothy Smith

Roland Chadwick's Website Buy it at Amazon.com
Listen to "Song and Dance No.1" (mp3)

Colleen Coadic, "You Feel This Good", 12 Records 12R-001, 2004

Colleen Coadic leaves no hook unturned. Every arrangement on "You Feel This Good" serves a tuneful chorus with a creative use of full stops, dynamics, percussion, prechoruses, and repetition. "By the Time You Read This" -- the album's first single -- uses a strong melody to pretty up a lyrically ferocious kiss-off ("all that you are is all you are not now to me"). It's not at all shy about putting its hooks in you. Fifteen seconds of suspense building piano and voice effects break into the title chorus. You hear it two more times before the bridge. After a hushed verse over synth, here it comes again. Coadic takes over, belting out counter-melodies over a choir of Colleens, as the chorus repeats. With the pipes, the chops, the passion and the attitude to sell this and more, Coadic careens full tilt throughout "You Feel This Good". She has to on songs like "Better Than This", propelled by Sean Cobb's reggae tinged bass (he's outstanding throughout). Check out the scat solo here to get an idea of Coadic's range. Coadic also plays all the guitar, all acoustic. On the verses of "By the Time You Read This", Coadic's steady rhythm effectively announces the one with a neat double strum. You can be aware of the guitar, if you want to; otherwise it's underneath, helping drive a very driven record. There's nothing fancy in her playing, because the production takes a band approach-with Cobb most of the players -- but the guitar is always at the bottom of a diversity of musical settings, all of which rock. "Wicked Kate" is supported by a raga-tinged melody played on a "sitar-thing". "The Reason" is influenced by middle-eastern melodies. On "You Feel This Good", Coadic's twelve for twelve with radio ready songs that stick and a voice that must melt snow in her home state of Alaska.
© David Kleiner

Colleen Coadic's Website Buy it at Amazon.com
Listen to Flatbelly (mp3)

Barb Ryman, "Falling Down to Heaven", Renegade 40207-2, 2002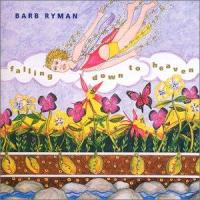 The Minneapolis Star Tribune had it right. Barb Ryman wears her heart on her sleeve. All the better to touch yours. Try not to be moved by the poignancy of "So Hard to Let You Go" in the face of Ryman's multi-leveled, plaintive repeat of, "I can't move it all". It's a tale of loss made more tender through simple details ("stored in boxes in the room behind the den", "we had plans to paint this room") and a simple arrangement that colors Ryman's Cotton picking with splashes of steel drum, whispered harmonies, and accordion. Another highlight, "Ballad of a Drowning Woman", tells the harrowing tale of a desperate single mother on a journey to the New World. Ryman effectively creates a piece that could be a traditional ballad with authentic-sounding lyrics ("I begged that a maid or a servant I'd be/to earn passage for my family") and more clean finger picking, this time in d minor, the saddest key of all. Everyone's journeying somewhere on "Falling Down to Heaven". Grandpa prepares to "Fly Like an Eagle" to heaven. The protagonist of "Born in a Snowstorm" wrestles with her faith in Jesus as she moves north. The CD finds Ryman uncharacteristically serious throughout, on her own spiritual quest for rebirth voiced in songs like "Paradise" and the countryish anthem "Rise Again". Along for the trip is some high-powered help in the form of luminaries like Irish-American accordion virtuoso John Williams, Steve Tibbetts, and Peter Ostroushko (soloing exquisitely in "Rise Again"). And what an emotional, sweetly acoustic trip it is.
© David Kleiner

Barb Ryman's Website Buy it at Amazon.com
Listen to Paradise (RealAudio)

Home | Links | Archives | Submissions | Free CD Giveaway | Subscribe
Buy Instructional and Biographical DVDs and Books at


(Click on image below to buy)
| | | | |
| --- | --- | --- | --- |
| DVD: "Lennon Legend - The Very Best of John Lennon " | "The John Lennon Encyclopedia" | "Lennon Legend" | DVD: "George Harrison - Dark Horse Years 1976-1992 " |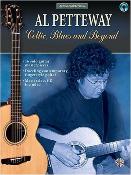 Al Petteway instructional CD & book: "Celtic, Blues and Beyond"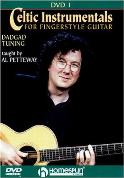 Al Petteway DVD: "Celtic Instrumentals For Fingerstyle Guitar #1-DADGAD Tuning"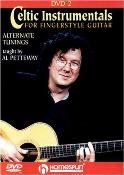 Al Petteway DVD: "Celtic Instrumentals For Fingerstyle Guitar #2- Alternate Tunings"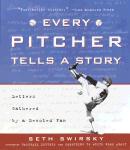 Seth Swirsky: "Every Pitcher Tells a Story : Letters Gathered by a Devoted Fan"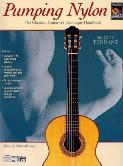 LAGQ's Scott Tennant, classical guitar instruction: "Pumping Nylon"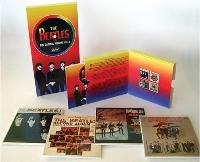 Beatles Box Set: The Capitol Albums, Volume 1