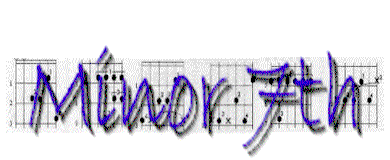 January/February, 2000
Todd Hallawell: "Before My Time", Soundset SR 1012, 1999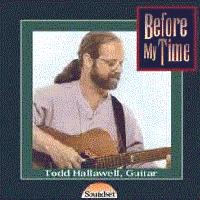 "Before My Time" is the debut CD for Todd Hallawell, who won the National Fingerstyle Guitar competition in Winfield, Kansas in 1997, and who has associations with the Department of Music at Arizona State University. But this music is not just a stiff, erudite and professorial showcase of guitar technique, it's a collection of bouncy, cookin' and feel-good fingerstyle tunes which will just happen blow you over if you listen carefully. To the casual listener, Hallawell churns out these contagious melodies seemingly effortlessly. But the magic of Hallawell's playing is in hearing difficult riffs flow off his fretboard as fluidly as water flows downstream. The two tunes on this CD written by Hallawell are "Leola Kay" and "Cydney", and are beautiful songs "with the stylistic touch of Leo Kottke at his best" (so say the liner notes and I would agree). Hallawell has a gift for crafting a melody that latches onto your neurons and replays in your mind through the day. "Jiffy Jam", "Flat Foot Floogee" and "Reedology" are swing numbers to set the most stoic foot to tapping. "Brazil" and "Tico Tico" are Spanish-influenced, conjuring an ambiance of verandas and red adobe. "The Last Steam Engine Train" is what Blind Willie McTell or Reverend Gary Davis might sound like had they had access to digital recording equipment. My only reservation about this CD is the use of saxophone on "Flat Foot Floogee" and "Miss You Like Crazy", where the music might be better served as a solo guitar piece. Call me a purist... An excellent CD!

Buy it at Amazon.com
Ry Cooder & V.M. Bhatt, "A Meeting by the River", Water Lily Acoustics WLA-CS-29_CD, 1993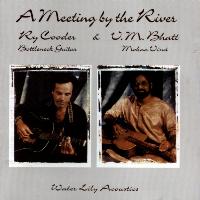 Imagine Shakti, but instead of John McLaughlin, picture Mississippi Fred McDowell at the helm... OK, that somewhat far-fetched "caricaturization" is meant to grab your attention, but there may be a kernel of truth to it. Actually, "A Meeting by the River" is serious and beautiful music which won a 36th Annual Grammy Award for guitarists Ry Cooder and V.M. Bhatt. Although the obvious classical Indian influences and use of tabla percussion might draw comparisons to Shatki, the comparison ends there. The mood of this recording is more languorous in contrast to the intense climactic surges of Shatki, and Cooder's roots often bleed through with a bluesy or Spanish flavor. Cooder's bottleneck playing falls easily into creating the trills and slurs of Indian microtonal music, and is complemented by V.M. Bhatt on a guitar-like instrument of his own design called a "Mohan Vina", poignantly played with with a steel slide dobro-like. Incredibly, this recording was made immediately after the two musicians had just met, with no planning or rehearsal. "A Meeting by the River" is testament to Cooder's ability to straddle two disparate musical worlds and make them seem as though they've always been one.

A Ry Cooder Website Buy it at Amazon.com

David Wilcox, "Underneath", Vanguard 79528-2, 1999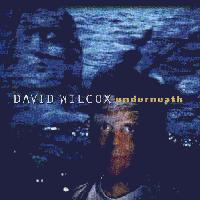 I saw David Wilcox in a stunning solo performance before a rapt audience of about 1000 in Ann Arbor in 1995 on the eve of a crossroads in my life. On that night he sang "Hold it Up to the Light", a song about making life-changing decisions. It seemed to me at the time that he was singling me out, peering into my soul and addressing his words to me. I think that's the reason David Wilcox has such wide appeal - his lyrics are poetry that speak intimately to the hearts and minds of his listeners. On "Underneath", he continues a few of these introspective dialogues, though also continues to explore new electric terrain as he did on "Turning Point". In contrast to Wilcox's early solo formats, the opening and title track has a produced feel, though impeccably so, with Allison Krauss hauntingly and beautifully blending her background vocals with Wilcox. What seems noticeably absent on this recording, though, is the alternate tuning/guitar fingerpicking virtuosity we've come to expect from Wilcox, with the notable exceptions of "Young Man Dies" and "All My Life". "Sex and Music" is a scathing satire on the commercial whims of the music industry done in a style a la Prince, and no doubt is great live... but I personally prefer David Wilcox when he's introspective and DADGAD! I'll always be a fan, and this is a good CD, but if you have never heard David Wilcox before, start with his CDs "Big Horizon" or "Home Again".

David Wilcox's Website; Buy it at Amazon.com

Michael Kelsey, "Michael Kelsey", H-Note Records HN0528, 1999

For those familiar with Michael Kelsey's playing, it only takes a few notes of a tune to identify this energetic guitarist. Kelsey is not just a good technical player - he is that - and he's not just another guitarist whose sound evokes images of flying fingers. There is more than that in his playing. He has accomplished something that is rare, even in a musical landscape populated by millions of guitar players. Michael Kelsey has imbued his instrument with a distinctive voice. There are dozens of distinctive singing voices. We can instantly recognize the voices of Dylan, Sinatra, Aretha, and many others. The list is long. But the list of players who have given their instrument a distinctive voice is a much shorter list. Nobody played a trumpet like Miles. McCartney's bass playing is virtually stamped with his signature. There are guitarists too, who play like no one else. Hendrix has to lead that list - still - and there are players like Ralph Towner, Mark Knopfler and John McLaughlin who own a certain sound. There is some small inscrutable spark that informs their music, something that can be perceived but cannot be measured. Admittedly, this is pretty august company for the likes of a young guit-picker from Indiana who mixes jazz with country and sometimes plays hot solos as comedy. So it's fair to say that Kelsey hasn't quite arrived yet, but he's young and he's knocking on the door. He's got the chops. He can get an ensemble sound on a solo guitar, and he strings together musical moments in a way that is all his own. But the essence of his playing is an exuberance that is reminiscent of birds in flight or a horse running fast and graceful for the pure natural joy of it. Kelsey's lyrics even make a similar statement: "Think I'm gonna fly, hey look at me, I'm gonna rise up above it all." There's a player to listen for on this recording, but there's better news too. Kelsey is a club player, and he's even better live.

- Scott Millsop

Buy it at Amazon.com
Rory Block, "Confessions of a Blues Singer", Rounder 11661-3154-2, 1998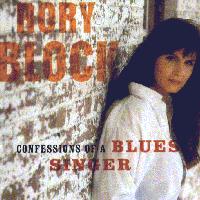 Country blues didn't become incandescent to the general public eye until Eric Clapton's relatively recent release of "Unplugged" in 1992. But for Rory Block, country blues has been shining brightly and lighting her way for nearly 30 years, culminating in four W.C. Handy Awards for Acoustic Blues since 1996, and this, her 13th release for Rounder Records. In the liner notes of "Confessions of a Blues Singer" Block says that she wanted "to move in the spirit of the early recordings where spontaneity and musical freedom were at the core of everything, all soul and raw power" and to strive for "feel over perfection". She definitely succeeded. Rory Block has got "feeling" down pat with a capital "F". Influences Fred McDowell, John Hurt and Skip James are apparent in her guitar work. Her picking style nested in the higher frets on the Furry Lewis tune "Kassie Jones" takes me back to the feel of the Skip James LP "Today!". For those of us who were awestruck in our formative years by Duane Allman's electric slide rendition of "Statesboro Blues", her acoustic rendition of the same song reminds us that both she and Willie McTell can likewise inspire awe with only one guitar and one voice. It is Rory Block's voice that really emotes: "I'll Go With Him" is a mournful, funereal dirge which wraps you in sadness. "Long Way From Home" has the sultry stylistic trappings of Billie Holliday. On an incidental note, Bonnie Raitt fans who are working on a complete discography will want to take note of Raitt's cameo appearance with slide guitar on "Ramblin' on my Mind". Rory Block is a gifted singer and guitarist, who like many of the early country blues artists who went before her, is underrecognized for her art. Oh, and she plays just like a man... (listen to the CD before you accuse me of chauvinism!).

Buy it at Amazon.com

Buy David Wilcox Video at


Home |Links | Archives | Submissions | Free CD Giveaway | Subscribe