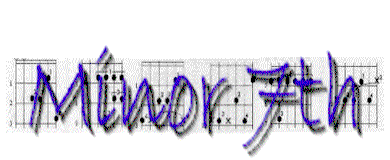 Reviewing the best in non-mainstream acoustic guitar music
November/December, 2005

Earl Klugh, "Naked Guitar," Koch Records 9949, 2005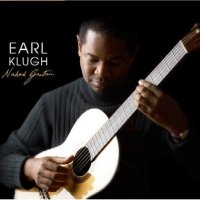 Baden Powell's influence took less than a scant decade to find its way north of the equator and into the formative musical minds of North American jazz guitarists, notably Charlie Byrd, who almost single-handedly introduced Brazilian music into the American jazz mainstream. The crossroads at 8 Mile and Livernois in Motown might seem an insular spot over which that bossa nova tide would never wash, but it wasn't long before a teenaged Earl Klugh was substituting the usual line-up of R&B and postbop jazz acts at Baker's Keyboard Lounge with a softer, gentler nylon-string sound with roots in Rio. Thirteen Grammy nominations later, Klugh is a star in his own right, and a sought-after sideman for the likes of Anita Baker, Roberta Flack, Kenny Loggins and Stevie Wonder. On "Naked Guitar," Klugh eschews his usual smooth jazz band sound, and returns to the simple beauty of a Brazilian-inflected solo nylon-string guitar. "Naked Guitar" is a collection of wistful tunes which drift languidly downstream, but are never bereft of passion or virtuosity. He places his own stylistic stamp on standards "Baubles, Bangles and Beads," "Who Can I Turn To," All the Things You Are" and "Moon River," but really has some creative fun with "Ding Dong the Witch is Dead" and "I Want to Hold Your Hand." Hard-core Beatles fans may have to strain a little to hear a familiar melody on the latter tune, but Baden Powell and Charlie Byrd fans will be floored. Earl Klugh has proven himself as a consummate professional time and time again -- but in my opinion, this is his best work yet.
© Alan Fark
Buy it at Amazon.com
Listen to "Angelina"

Leo Kottke & Mike Gordon, "Sixty Six Steps," RCA 82876 68909-2, 2005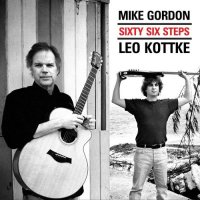 Leo Kottke is one of the most popular, long-lived and original fingerstyle guitarists in the world. Although most recognizable when playing in his trademark propulsive style, Kottke has composed and recorded a sizeable body of interesting material in a slower, more reflective vein. He also sings on occasion and his unpolished baritone can be quite effective. Mike Gordon has a strong resume as the longtime bassist of the jam band Phish. "Sixty Six Steps" is their second CD together. As on Clone (their first collaboration) they establish and maintain a laid-back groove with few highs or lows. One of the best tracks is Pete Seeger's "Living in the Country," a Kottke staple, which he first recorded as a solo on 1968's "12 String Blues." Here, he plays the tune with bass, percussion and keyboards added. Nothing particularly new comes to light in this setting, although it's nice to hear the tune again. Kottke's brief 12-string bottleneck solo, "From Spink to Correctionville," is also pleasing and a welcome respite from the rest of the program's bass and midrange clutter. Gordon's bass playing is interesting and effective, but sometimes muddies things when competing for attention with Kottke's bass runs on the guitar. The original songs fall flat both musically and lyrically. This is also true of several covers. Kottke might have sunk his teeth into Peter Green's "Oh Well" in much the same way as he did "Eight Miles High," but, instead, he treats it like a tossed-off demo performance. Gordon handles electric guitar on several tracks, but his playing is trite and fails to generate any fire in the treble register. Likewise, Kottke's accompaniments and unfocused comping fail to lend any energy to the arrangements. Leo Kottke and Mike Gordon have the potential to produce really great music. As it is, "Sixty Six Steps" is a few steps short.
© Patrick Ragains

Leo Kottke's Website | Mike Gordon's Website Buy it at Amazon.com
Listen to "Cherry County"

Robin Bullock, "A Guitar for Christmas," Dancing Wolf Records DXCD-101, 2005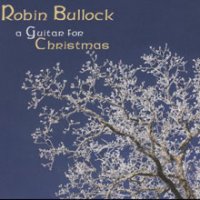 As we approach the impending holidays, it's nice to get a head start on some seasonal guitar music. Robin Bullock has delivered a solid offering with "A Guitar For Christmas." Bullock is best known around the Washington, D.C. area as a talented multi-instrumentalist, though he now lives in France. Like previous acoustic outings, this is a tasty treat for lovers of guitar music, and favorite Christmas tunes. Bullock has taken a simple approach to his arrangements of these 16 songs, while giving them a bit more life through faster tempos than many Christmas guitar recordings. He's not interested in soothing us, but he offers up these timeless melodies with skill and flair at every turn. So we are not limping through "Angels from the Realms of Glory," but winging our way with them. This is a concept album, and in it he takes us through a Christmas day, from daybreak into night. Bullock employs a potpourri of altered tunings to give the right tonal complexity to each tune. He takes Liz Story's piano waltz version of "Deck the Halls". and breathes life into it in 5/4 time as his fingers dance across the strings. Not everything is up tempo -- "What Child is This" receives a reverent but bright grandeur, and the closing cut "Lo, How a Rose E'er Blooming" rocks you into its flowing melody to perhaps consider of whom he plays. If you're looking for some fine Christmas music this season, check this one out.
© Kirk Albrecht
Buy it at Amazon.com
Listen to "Christmas Day in the Morning" (mp3)

Tim O'Brien, "Cornbread Nation," Sugar Hill Records SUG-CD-4005, 2005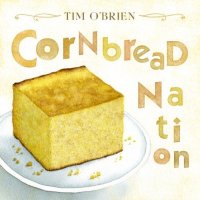 Tim O'Brien's up to something, that's for certain. O'Brien is one of our finest purveyors and pickers of country tinged traditional tunes (and country tinged singer/songwriter material). He reveals in the liner notes a determination to prove the relevance of the music that defines a Southern culture he dubs the "Cornbread Nation." He has mixed public domain and composed songs old and new, recorded them with instruments both electric and acoustic, expected and unexpected (bouzouki on the old spiritual "Moses," baritone sax on "The Foggy, Foggy Dew"), and brought in as guests some of the finest players and singers around: Jerry Douglas on lap steel, John Doyle on guitar, fiddler Stuart Duncan, Del McCoury and sister Mollie O'Brien for harmony. The playlist mixes African American songs and rhythms, ballads with their origin in the Anglo-Irish tradition, and songs about hard work, the boss man, and huntin' with the dogs. Yeah... he's up to something. Despite that, you may wonder why O'Brien wants to touch some of these old chestnuts again ("House of the Rising Sun," "Hold On"). You'll forget you ever asked when you discover what O'Brien is really doing. His true mission is to muster up as much exuberance and respect as he can for every song on this joyous record. The tour-de-force is the title track, an O'Brien original, as Dylanesque in its torrent of language as it is below the Mason-Dixon line in its subject matter and delivery. Kenny Vaughan's electric guitar solo threatens to burn the bread; the mandolin pickin' ain't half bad either. And there are some revelations on the chestnuts. "The Foggy, Foggy Dew's" slow swing, delivered with an audible smirk by O'Brien is a hoot. So is Harlan Howard's "Busted," with great work from Duncan. "Cornbread Nation" is one delicious homemade meal, served family style. Take your fill off the plate soon as it comes around.
© David Kleiner

Tim O'Brien's Website Buy it at Amazon.com
Listen to "Cornbread Nation" (mp3)

Brooks Williams, "Guitar Player", Solid Air SACD-2049, 2005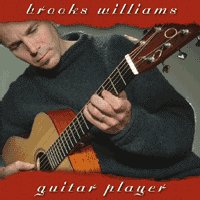 Long-time fans of Brooks Williams have all known of his guitar chops as he weaves his memorable melodies over solid playing. Like David Wilcox, Williams is a great storyteller who adds depth and power to his tunes by layering intricate guitar lines all through his work. Now, he's treated us all to a solo acoustic guitar recording, "Guitar Player." It showcases why his music is remembered for more than just a catchy phrase. Williams lays down some grooves on the opening "Bakerloo" and "Working Dog," showing off some good thumbpicking a la Merle Travis and Chet Atkins. He chooses to flatpick several songs, like the bouncy "Happy Chappy," and he shows that whether it's fingers or pick, Williams can find a melody. While giving us the J.S. Bach standard "Jesu Joy of Man's Desiring," Williams gives it his own flavor, letting it roll more with an alternating baseline and strummed sections countering He adds three nice nylon string pieces - "Jaguar" slinks along in Latin rhythm, "Triangular Situations," which is a great waltz, and a version of "In Christ There is No East or West" which channels early Leo Kottke, but sounding a bit more classical. My favorite piece is "All That is Gold," which seems to find that bittersweet melody line over some dark chords voicings. To close out the CD, Williams again adds his own spice to the traditional "I Bid You Goodnight" with a funky turn of varied tempos. In all, it's a great guitar CD, full of memorable melodies which have been Williams' hallmark. I hope he'll do this solo guitar thing again sometime!
© Kirk Albrecht
Buy it at Acoustic Music Resource
Listen to "Working Dog" (mp3)

Tracy Chapman, "Where You Live", Elektra Records, 2005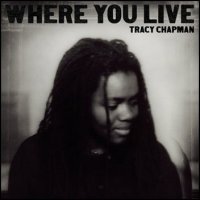 I'm going to say what every artist hates hearing. I wish this disc was more like her first release -- fresh with sharp simple arrangements centered around her percussive acoustic guitar work. There's still great guitar here and that full low voice with the slight waver. This isn't a bad album but it's definitely more like her later releases where the big production sometimes overpowers the songs. Still, there are many gems, like the bitter "Never Yours." "I've been a lot of things / But never yours." "Don't Dwell" is a love song with a spooky arrangement of electric guitar -- perhaps a hollow body with a lot of reverb -- and drums that sound far away. There's an ache in lines like, "That old flame has cooled but I'm burning for you." "America" blazes like the old Tracy Chapman and is the highlight of this disc. This one doesn't sugar coat -- "The ghost of Columbus haunts this world 'cause you're still conquering America." The strong thwack of a snare and sinister electric guitar fuel this great tune. If you're going to buy this CD, get it for this song. Play it real loud. Maybe Washington will hear it.
© Jamie Anderson

Tracy Chapman's Website Buy it at Amazon.com
Listen to "America" (mp3)

Grzegorz Krawiec, "Journey-Podróz", MA Recordings Mo68A, 2005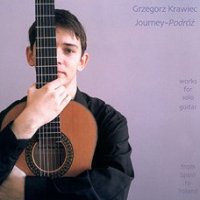 Twenty-five year old Polish guitarist Grzegorz Krawiec is right now reaching what is perhaps the most crucial turning point in a young guitarist's career: he is exiting the world of musical academies and competitions, and beginning to perform and record on a professional level. However, it is simply not enough to be technically and musically brilliant anymore, one must communicate with their listener at every step of the process and on all possible levels. I believe that in his debut recording entitled "Journey" Krawiec has succeeded in doing this. Superficially, the recording itself is beautifully packaged, adorning photographs of Krawiec that share the various aspects of his unique personality. The playing is technically flawless and features pleasing interpretations of several juxtaposed compositional styles. To this reviewer, what makes this recording particularly worthy of praise is Krawiec's careful selection of mostly uncommon repertoire which is then drawn together and presented as a musical journey across Europe. Aside from the Tárrega and Mertz, the composers featured on the disc are not often performed on the guitar, especially here in North America. These works are all contemporary compositions, yet written in an accessible extended-tonal style comparable to Brouwer or Domeniconi. I was particularly drawn to Nuccio D'Angelo's "Duo Canzoni Lidie" with its sparse, haunting harmonies, and hints of orientalism. The series of character sketches entitled "Reminiscencje" by Polish composer Sylwester Laskowski, are also of note as they are dedicated to Krawiec. Although they are quite short and not particularly profound, they are appealing as they are quirky, colorful, and varied. Throughout all of this Krawiec plays impeccably, making it evident that he has put everything he could into this disc, setting the stage for what can only be a successful performance career.
© Timothy Smith

MA Recording's Website Buy it at Amazon.com
Listen to "Francisco Tárrega Variaciones sobre el "Carnaval de Venecia" de Niccolò Paganini: 5a Variación" (RealAudio)

Chris Hillman, "The Other Side," Sovereign Artists 1959, 2005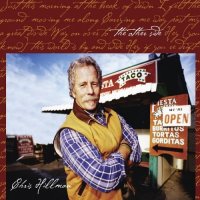 Rock and Roll Hall of Famer Chris Hillman has put together, along with sideman and producer Herb Pedersen, a record that reflects his musical history and his religious convictions. Hillman mixes nine country gospel originals (co-written with Steve Hill) with the traditional "Water is Wide" (done straight, with lovely harmony from Jennifer Warnes), a cover of "True He's Gone" by Jim Sullivan (who, I gather, got himself gone by disappearing into the desert in about 1964), and a few songs from his rock and roll back catalog. The Byrds' classic "Eight Miles High" opens the album, a somber but lovely tale of a spiritual crisis. Hillman's weathered, weary, but wise vocals sound great with harmony support and some right nice picking. (Listen to this remake on a good stereo for the full effect.) In like fashion, the other older originals get re-interpreted in the context of the CD's theme. "It Doesn't Matter," another highlight of the album (originally recorded by the Stephen Stills supergroup "Manassas," and co-written with Stills) becomes one friend warning another about the path he's on. "Missing You," originally recorded with the Desert Rose Band, becomes an admission of backsliding. The new country spirituals make up in sweetness what they lack in irony and humor. I'm a sucker for dobro and Sally Van Meter serves up a heap of what a dobro does best, filling in the empty spaces with tasty licks. I'm also a sucker for cleanly recorded, cleanly played acoustic instruments. "The Other Side" has plenty of that, not for flash for faith.
© David Kleiner

Chris Hillman's Website Buy it at Amazon.com
Listen to Eight Miles High (mp3)

The Goran Ivanovic Group, Balkan Song Records CD-001, 2005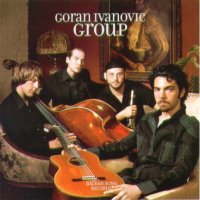 The Goran Ivanovic Group's self titled debut recording captures the distinctive and intricate music of the Balkans. The album features Goran Ivanovic (Guitar), Doug Rosenberg (Saxophone), Matthew Ulery (Bass), and Michael Caskey (Drums). This extraordinary pan-cultural ensemble effortlessly blends classical and jazz music with the rich folkloric traditions of Macedonia, Bulgaria, and Serbia. The resulting music is as alluring as it is complex. Exotic Middle Eastern motifs merge gracefully with the evocative sounds of Eastern European Klezmir music. Beautifully conceived folk passages are followed by perfectly executed Mahavishnu inspired pyrotechnics. The passion and urgency at which this group plays is heard in every note on this remarkable musical offering. While over half of the songs of the album were written by Ivanovic, many of the pieces are arrangements of traditional folk songs commonly played at weddings and other celebrations. Throughout this recording one hears echoes of Ralph Towner's Oregon in the dramatic compositions and virtuosic improvisations of this talented troupe. Goran Ivanovic's formidable musical gifts have already been well-documented. He has released three records under his own name and as a soloist has performed extensively throughout the US and Europe. His collaboration with Fareed Haque, "Seven Boats", recently won Album of the Year 2004 in Acoustic Guitar Magazine. On this project Ivanovic aptly chooses to work collectively with his gifted team rather than use the group to solely showcase his own talents. The results are truly spectacular as in the case of the dramatic opener "Gates to the Unknown." Originally written for solo guitar by Ivanovic, each member contributes their own unique compositional ideas substantially enhancing the initial piece. The music on this exceptional recording reaches way beyond the boundaries of the group's Serbian homeland --- an area which has had to endure a great deal of ethnic turmoil in recent history. While it has often been said that art imitates life, the Goran Ivanovic Group shows the listener how diverse cultural art forms can blend both effortlessly and harmoniously in music.
© James Scott

Goran Ivanovic Group's Website Buy it at Amazon.com
Listen to "Blacksmith's Dance" (mp3)

Hans York, "Inside Out," Hazzazar Records 003, 2005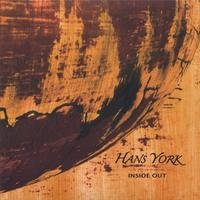 Hans York is a little-known singer-songwriter both in his native Europe and his adopted American homeland, but if fate rewards excellence, this will change. York is a songwriting genius who has discovered surprising chordal resolutions and rhythmic grooves on "Inside Out" which hook you from hello. In the past, York has made a name for himself as a DADGAD acoustic player, but the Celtic melancholy of that tuning does not come through at all on "Inside Out." Instead, these are upbeat jazz-pop masterpieces more akin to those of Sting, Al Stewart or Stephen Bishop. In fact, his vocals, though ever-so-slightly accented from his German heritage, sound as if they were cloned from Bish on "Listen to the Moon." The title track and "Lives Apart" feature great acoustic guitar riffs that cascade from open strings characteristic of fingerstyle, yet are dovetailed perfectly into a pop framework instead. I found myself checking the credits to see who that great bass player was... York. On piano?... York. Obviously talented as a multi-instrumentalist and writer, York's production skills too hover impressively in the same higher ground. "Inside Out" is one indie release that the labels should heed.
© Alan Fark

Hans York's Website Buy it at Amazon.com
Listen to "Inside Out" (mp3)

Happy Traum, "I Walk the Road Again", Roaring Stream Records RS-HT05, 2005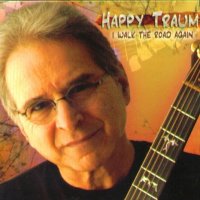 Happy Traum might be best known for his burgeoning music intruction company, Homespun Tapes, which he founded in 1967. In "I Walk the Road Again" Traum expands his teaching into a music-appreciation CD collection of timeless folk tunes from decades ago. This feel-good, laid-back disc goes down like a cool one after a couple of hours of autumn leaf-raking. Traum's gentle and timeworn voice provides a perfect complement to his economical fingerstyle guitar. His arrangements of traditional tunes such as "Fare Thee Well, Marianne," "Blues Ain't Nothin'," and "Friends and Neighbors" and the title track make them seem like familiar friends. He pays homage to his former guitar teacher, Brownie McGhee, with a fine reading of his classic "Sportin' Life Blues." Tunes by Pete Seeger and Lee Hays are also included, as well as Bob Dylan's "Tonight I'll Be Staying Here With You," which Traum notes that he first heard in Dylan's living room in 1969 following the "Nashville Skyline" sessions. Thematically, the lone aural misstep might be "Pinto Pony," whose bouncy jauntiness jars the permeating groove. The supporting musicians who clearly share Traum's love of these tracks include John Sebastian on harmonica, Larry Campell on fiddles, Cindy Cashdollar on dobro and Pete Levin, whose Hammond B-3 work on "Sportin' Life Blues" creates a great atmosphere. Happy's brother, Artie Traum, who produced the CD, also gets in some mandolin and guitar work. This nicely updated, nearly nostalic 13-track disc is remarkable for the emotions it subtly evokes by a performer who was a part of the magical American folk scene. © Fred Kraus

Happy Traum's Website Buy it at Amazon.com
Listen to "Blues Ain't Nothin'" (mp3)

Mark Lemhouse, "The Great American Yard Sale," Yellow Dog Records YDR 1238, 2005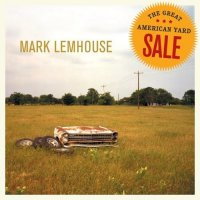 On Mark Lemhouse's second release on the Memphis-based Yellow Dog label this Oregon native proves that geography doesn't matter. With a voice like a blunt southern plow he rips through pure delta roots covering more terrain than you can accurately name. His arsenal of resonator and acoustic guitar, banjo, and an electric guitar full of grits and honey holds up like big old tools as he works 'em hard and true through beautiful songs like the opener, "Scarlet." She's rough and ready, and she says, "keep it comin' honey, we got a lifetime to go." His ensemble songs are dirty perfect, but you are drawn also to timeless acoustic numbers like "I'm Worried," with its John Hurt picking and a banjolin solo. With lyrics that fit like old shoes, he pulls you in like Tom Waits lost in Texas on "Salem." Then, for good measure, he ghosts a slight edge of Peter Green on the verse to "Oh Well" on the R. Davies cover, "Nothin' In The World Can Stop Me Worryin' 'bout That Girl." Echoes of Marty Robbins, Tony Joe White and Fred McDowell make this outing like a freakin' broke-down delta bus tour for fans of the Real Deal. The most atypical song on the disc is "The Unofficial Ballad of Story Musgrave" where he channels with 99.9% accuracy the spirit of John Prine on a song Prine himself would be jealous he didn't write. To top it off, he slathers on the gravy on the hilarious closer, "You're a Bastard." Not a purist, not a throwback, just someone you would never want to follow on stage. Pity the poor guy or gal who does when Lemhouse headlines the American Roots Festival in Turner, OR on October 22nd. There's not a clunker in the bunch on this commanding follow up to Lemhouse's much-praised debut "Big Lonesome Radio." © Steve Klingaman

Mark Lemhouse's Website Buy it at Amazon.com
Listen to "Scarlet" (mp3)

Miracle Mile, "Glow", MeMe Records CDMM11, 2005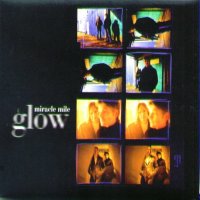 Lavishly packaged (the disc arrives encased in a multi-colored fold-out digi-pack with two booklets of lyrics and extensive personal ruminations of the recording process) and impeccably recorded (the bass booms, every string, bongo tap, and vocal passage resonates with warmth) this British duo's hazy, cerebral sixth release is an acoustic pop gem that bridges new-school contemporary alternative rock as exemplified by such artists as Coldplay, Keane, and Travis with old-school classicism in the vein of Sir Paul McCartney, Nick Drake, and Richard Thompson. Vocalist/guitarist Trevor Jones and bassist/keyboardist Marcus Cliffe embed wistful melodies within arrangements that are so simple in execution yet orchestral in nature, they forge a sweeping cinematic veneer without succumbing to middle-of-the-road blandness; a common trap for many a veteran acoustic artist that steps outside the safety of standard rhythm section accompaniment. Miracle Mile's secret weapon is their proclivity to employ instruments not normally associated with their genre, namely concertina, marimbas, various shakers/percussive gadgets et al. The striking trumpet/flugle horn parts as played by Chris Bachelor (the opening motif to "What Kate Did Next" initially comes as a surprise, yet seems so natural upon repeated listening) and BJ Cole's weeping pedal steel (embellishing the mid-tempo rocker "Beads Without A Chain" with indelible charm, and affording a pastoral Nashville Skyline evocative backdrop to the otherwise plodding rhythm of "An Average Sadness" - pay close attention to a pair of clomping-in-4/4 time Doc Martens, size 14, courtesy of Cliffe) are as memorable as they are essential. Grand musical ideas abound in almost every track. A spry eighth-note violin counter-melody affords "Strange Sympathy" much tension in the early verses only to drop out completely in the second verse and chorus amid major key flourishes. The subtle addition of reverb/delay to the opening jazz flavored guitar chords of the title track gives the impression of a smoky, after-hours saloon interlude. And "Hey Light Of Day" exudes the type of melody and chord progression you'd expect from George Harrison's post-Beatles best. You don't have to play to the blues to play the organ as demonstrated by Cliffe's heavenly Hammond intro and subsequent accompaniment to "Your Latest Graze." Records like "Glow" never grow old, which is a good thing indeed. © Tom Semioli

Miracle Mile's Website Buy it at 101cd.com
Listen to "Can I Start Again Please?" (mp3)

Kevin Brown, "Mojavé Dust", doodah Records DD02, 2001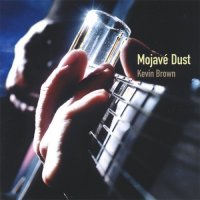 Though Kevin Brown has been making records since the early eighties, due to lousy timing and the typical quirks of the music biz, various projects were either released long after the fact or never saw the light of day, depriving Brown of proper exposure and listeners of some darn good music. Recorded live to stereo and originally released in 2001 on his own label, "Mojave Dust" is Brown¹s first solo acoustic album. Not only has "Dust" been well received by critics, but the album has garnered praise from such guitar luminaries as Mark Knopfler. Brown's competent slide work, haunting vocals, and superior songwriting abilities coalesce on "Dust" to create a whole much greater than the sum of its parts. What is most compelling, however, is Brown's understated delivery, the result of a confidence in technique and approach to music that is rooted deeply in tradition but which is not content to remain in the past. The playing is never earnest, always musical. Brown's take on Robert Johnson's "Travelling Riverside Blues," the only cover tune on "Dust," is a slowed down, pensive version of the blues classic and fits perfectly among Brown's eleven original pieces which deal, quite poetically, with themes common to folk and blues such as regret, impending death, lost love, and alcohol. Perhaps the most memorable of Brown's own songs is "Into the Stone," a gut wrenching, harmonically simple and brief tune on which Brown sings "Who'll dig your grave / Keep the promises you made / Who will drive your name into the stone?" The songs, the performances, the production, all rate. Quality stuff. © Chip O'Brien

Kevin Brown's Website Buy it here
Listen to "Mojavé Dust" (mp3)

Home | Links | Archives | Submissions | Free CD Giveaway | Subscribe
Digital Guitar Tabs at MusicNotes.com!
Buy Instructional and Biographical DVDs and Books at


(Click on image below to buy)
| | | | |
| --- | --- | --- | --- |
| "Leo Kottke, Transcribed" | DVD: Phish: "Phish It" | DVD: Earl Klugh - "The Jazz Channel Presents" | The Byrds: "Timeless Flight Revisited" |