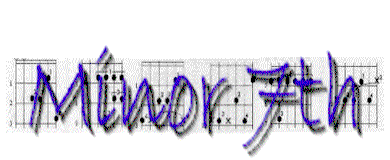 Reviewing the best in guitar CDs, from jazz to folk to rock to new age, emphasizing acoustic and independent or obscure releases
September/October, 2001

Manuel Barrueco, "Nylon & Steel", Angel 7243 5 56941 2 6, 2001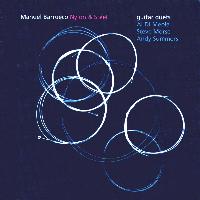 The Guitar Summit is a yearly touring musical series that in the past has presented to the concert public in one show an amalgam of guitarists representing styles from jazz, classical, blues and rock. One byproduct of that excellent series is Manuel Barrueco's CD "Nylon and Steel". Barrueco is a classical guitarist of renown, who freely admits that his musical horizons have opened by the relationships he developed during the course of past Summits in which he's participated. He invited other past participants, jazzman Al DiMeola, Dixie Dregs rocker Steve Morse and ex-Police guitarist Andy Summers for a collection of duets that comprise this CD. "Nylon and Steel" is a descriptive title which one rightly guesses places these three guest guitarists individually on steel-string acoustic guitar opposite Barrueco's nylon string guitar. Guest recordings of this sort can be a gimmicky contrivance, but the top-notch artistry of these players assures that this is not the case here. DiMeola's style of jazz, classically influenced as it is, is most congruent with Barrueco's, dovetailing elegantly. Barrueco and Morse are the duo venturing farthest from the safety of the trunk down a long limb on "Wolvesville" (a play on the translation of the composer's name), where Morse plays a searing fuzztoned lead line over Barrueco's version of Villa-Lobos' Étude No. 1. Morse's other two tunes from Dregs days "Up in the Air" and "Northern Lights" are more intricately melodic and so more receptive to Barrueco's virtuosic hand, beautifully performed. The Summers tracks "I Remember" and "Crow at Midnight" are anti-melodic and furiously meandering tone poems, which though are very, very interesting from a compositional standpoint, fall flat when graded for virtuosity from players of this stature.

Buy it at Amazon.com
Holly Figueroa: "Dream in Red", Indiegrrl Records 2001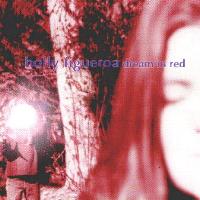 Holly Figueroa's edgy sound clones Alanis Morissette's a bit. In this case, that's a very good thing. There's a palpable and intense sensuality in Figueroa's vocals. The first time I was sonically manhandled by the lurching-ahead track "Here" was appropriately in my car CD player... its effect was a sweaty and heavenly uneasiness that had me losing control on the curves and missing the clutch pedal. Figueroa shares not only Ani DiFranco's occasional in-your-face brashness, but also DiFranco's natural rhythmic feel with the acoustic guitar, a talent fortuitously let out the door when serendipity knocked. As a novice in 1999, Figueroa was forced to learn three guitar chords that would serve best to accompany her vocals in the three days prior to her first major festival and tour after her band's guitar player broke his hip. Talk about a quick study. She makes songwriting look that easy too, traversing genres from alternative ("Inside Out") to blues ("She") to folk ("Turn Around") with a confident facility. But it's Figueroa's unique vocal style that is on a true trajectory to seek you out, grab you and demand your rapt attention. "Dream in Red" is mercurial in mood, spanning a spectrum between irreverent and thoughtful, but is uniform in one aspect. It's all excellent music.

Holly Figueroa's Website Buy it at Amazon.com

Jaquie Gipson, "Hometown", TapaString TSM0300, 2000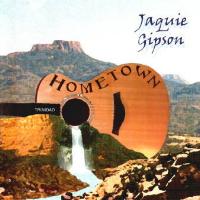 The names Leo Kottke and Michael Hedges are often mentioned in the same breath. But the two really manifest contrary guitar styles. It would be as difficult to imagine Kottke slapping harmonics from his guitar as it would be to imagine Hedges power-plucking a churning rag on 12-string. That a hometown mom and wife from tiny Trinidad, Colorado would be the one to artfully hybridize the styles of these two masters might raise eyebrows. And raise they should for Jaquie Gipson. Try this. Subject your most musically knowledgeable friends to a blindfold test with five tracks from Gipson's "Hometown": "Wazubi", "Chicken Chase", "Plato's Playground", "Ride the Wind" and "Rush Hour". Damned if ten out of ten of them won't confidently proclaim that's Leo Kottke. You might get a more varied response when you quiz them on "Tap Dance", "Francisco Street" and "High Wire", with many venturing Hedges' name but also a smattering of the names Billy McLaughlin and Preston Reed. Gipson's a little more adventurous than the average solo instrumental fingerstylist, risking the unconventional addition of cello to three tracks and rainsticks to the ambient "Visions". It works. Gipson didn't skimp on this CD, giving listeners 19 total tracks that run for 59 very pleasing minutes.

Buy it at Amazon.com
Listen to Chicken Chase (RealAudio)
Darryl Purpose, "A Crooked Line", Tangible 56819, 2001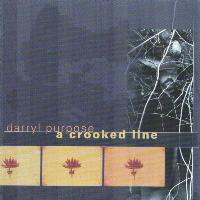 A crooked line might indeed be the shortest distance between life milestones when the path is impeded by obstacles. But it might also be the natural arc of a rich and varied experience, however convoluted, as Darryl Purpose poetically intimates in his new CD "A Crooked Line". Purpose should know, having arrived relatively late in his life to this, his current life assignment, after a zigzag start as a professional gambler and nuclear protestor. And so it's easy to discern in these recordings that his passion for folksy songwriting is still fresh and new like the anticipation of new borders at the start of a journey. Taylor guitars has recognized too his fluency on fingerstyle guitar, naming him to their spokesperson's bureau. Purpose is joined by several musical friends including Ellis Paul and Tracy Grammer on vocals, Dave Carter on banjo, Dan Tyack on pedal steel and dobro, and Doug Wintch contributing a screaming electric guitar line on the title track that sounds like David Lindley. "I Can Get There from Here" utilizes a string trio in a graceful Eleanor-Rigbyish way that lyrically wraps the message: "Kicking myself for the time I waste, Cursing these rocks in my way, When with tolerance and a gambler's good grace, They become stepping stones leading my way".

Buy it at Amazon.com
John Morgan, "The Journey-Places Real and Imagined", Grandma Katherine's 1996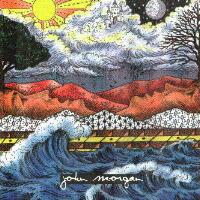 There's a reason most "unknown" guitarists are unknown. Either they are simply not blessed with the gift, or their heroic day-to-day routine of slogging through mundane commercial enterprise to support their families restrains them from an unbridled pursuit of artistic excellence. Though John Morgan is as far as can be from a household name, his gift must be uncommonly generous, or he paradoxically draws on a creative force engendered by his life and family that is magically transmuted into great music unbefitting that of an unknown. This Ohioan's melodic solo fingerstyle composition is similar to that of Phil Keaggy, another excellent player and writer whose musical roots were nourished in a similar place and time. The tracks from "The Journey-Places Real and Imagined" could be easily intermixed with Keaggy's Dove-award winning "Beyond Nature" without causing a stir or departing thematically. The liner notes refreshingly indicate that "all songs were performed in standard tuning", almost a rarity in solo fingerstyle performance these days, and even more surprising considering the booming harmonics nursed bell-like from Morgan's Taylor 710. "Streams of Mercy, Showers of Blessing" begins as a disquieting collage of suspenseful arpeggios, resolving pleasingly into a requited and reassuring familiarity. "Diamonds in the Snow" similarly pits two disparate sensations against each other, a harsh diminished riff spinning around a luminously comfortable theme sounding like the opening guitar line to "Scarborough Fair". Perhaps metaphorically recapitulating something deeper, Morgan has a feel for tension and redemption in his music.

Buy it at Amazon.com
Listen to Thursday Afternoon (RealAudio)
Michael Tomlinson, "Watching the Storm Roll In", Desert Rain 1999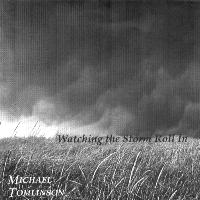 This CD hooked me immediately. There's something endearing about hearing the artist put down his guitar between tracks and, one imagines, walk to the recorder to push the "stop" button. But that's only true if such self-production is otherwise overwhelmingly excellent, as with Michael Tomlinson's "Watching the Storm Roll In". The sentiment of the music is proudly and unapologetically untainted by crass and commercial interests. In fact, "crass" is the very antithesis of Tomlinson's wholesome and feel-good jazz-pop sound. Tomlinson has an incredibly resonant voice like Michael Martin Murphey. He also has an innate songwriting knack for crafting evocative and catchy tunes in the style of Kenny Loggins or Michael Johnson. These are tunes that have you unconsciously drumming your fingers, tunes that nudge you into suddenly realizing that, gosh, life is really pretty darn good. Tomlinson skirts the danger of coming off almost too syrupy if it weren't for his obvious sincerity and capable commitment to what he does. He makes one production mistake of linking the songs together with contrived spoken interludes, inviting the listener onto his porch during a thunderstorm, a distracting and slightly corny technique. But the bottom line is that I genuinely enjoyed this CD. If Tomlinson ever gets a crack agent and producer, watch out!... he'll take the radiowaves by storm (now who's corny?)

Buy it here
Listen to You Take a Stone (RealAudio)
Home |Links | Archives | Submissions | Free CD Giveaway | Subscribe