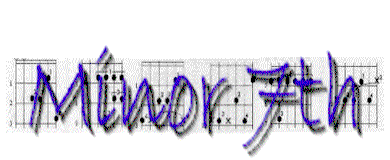 March & April Short Takes

The Waybacks "Devolver", 2000 Whaddya get when you fertilize your newgrass/bluegrass with virtuosic flatpicking, fingerstyle, fiddle and mandolin, sowed with an exuberant joie de vivre? Acoustic mayhem! Tight, very tight acoustic mayhem. The Waybacks are a stringband that long ago surpassed the pinnacle of technical prowess on their respective instruments, thereafter "devolving" to a point that their music is so free and natural that the most primitive brain centers of the Homo sapien listener goes into electrical storm. James Nash and Wayne Jacques double it up and burn it up with flatpicked guitar and mandolin on "Likkus Interruptus", "Gone Wayback" and Charlie Parker's "Scrapple from the Apple". Nash isn't the only great guitarist here... check out Stevie Coyle's flawless fingerstyle on Fahey's "The Last Steam Engine Train". Buy Devolver


Michael DeLalla "Soli", Falling Mountain Music FM1030, 2000 Michael DeLalla's solo acoustic rendition of Chick Corea's "Crystal Silence" whispers volumes not only about this talented guitarist's interpretation and transcription skills, but also about his refined touch on the fretboard. It's always risky to attempt a jazz classic in this way, but DeLalla succeeds here in a way that reminds me of Ralph Towner's inspired version of Bill Evans' "Waltz for Debby" on his CD "Open Letter". The other ten solo guitar pieces on "Soli" are originals by DeLalla, and stand very sturdily alone as a testament to his considerable creativity as a composer, much like Towner. I have only one reservation... I have never cared for the way in which Keith Jarrett vocalizes with his solo piano pieces (genius tough he is) and DeLalla has a tendency to likewise do so, but not enough to impact my overwhelmingly positive opinion about "Soli". Buy Soli


Walkie Talkie "Twilite at Spanish Castle", mp3.com 13343, 2000 Let's face it, often mp3.com music is garden-variety caliber stuff. But Walkie Talkie is the exception, the best thing I've ever heard to emerge from mp3.com's cybershowcase labyrinth of indie artists. They ooze a very likable acoustic alt-rock sound tucked somewhere between Wilco, Fleetwood Mac and Elvis Costello (at least on "Nightmares"). Singer/guitarist Jim Lacey-Baker croons low and guttural on "Lost and Alone", "Good Luck Charm" and "For You", all on which he sounds only a shade of color more proper than carnal, much as can Anthony Kiedis of the Chili Peppers. His finely articulated acoustic guitar work rings out just the opposite, truly sublime.


Jeff Krebs "Keep An Eye Out", Head Information 2002, 2000 At times, Jeff Krebs sounds like he could be Bob Dylan's little brother. "Another Piece", "Apache Boulevard" and "Problem by the Door" feature the kind of straightforward acoustic chording and barefoot-philosophy-in-a-song that made Dylan a populist hero. Unlike Dylan though, Krebs is not locked into one boxed-in M.O., he can jump when he gets rollin'. With it's catchy chorus, "Emily Take it Back" could be the musical isomer to Pure Prairie League's "Amy". Even more divergent is "Pull", where the phrasing, chording and even vocals sound eerily like Jethro Tull. Buy Keep an Eye Out


Gilbert Isbin "Plays Nick Drake", Taurige Tropen 008, 1999 I must confess my ignorance concerning Nick Drake's music. Drake was an introverted folksinger in the early 1970s who shunned the spotlight, ironically attaining a posthumous and legendary cult status only after taking an overdose of antidepressants in 1974. His personal history is so poignant, and Isbin's solo instrumental guitar interpretations so far removed from what I would consider "folk" that I'm eager to hear Drake's original music. Isbin has created a dreamy meditative compilation of Drake tunes using only a nylon-string guitar, occasionally overdubbed into two tracks. I like the mood that Isbin has fostered here, but occasionally, such as on "Day is Done", the guitar sounds slightly out of tune, perhaps an intentional dissonance for a somber effect.

Home |Links | Archives | Submissions | Free CD Giveaway | Subscribe