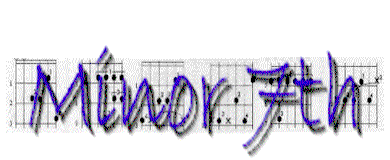 April Short Takes

El McMeen "Live", Piney Ridge Music PRM 107, 2000 This disc reminds me of Adrian Legg's "High Strung Tale Tales" in concept. Both feature recordings of live solo instrumental performances. Both divvy up a presentation between Celtic fingerstyle guitar music and intellectually witty monologue. El McMeen is certainly less well-known than the self-deprecating (and likewise little-known!) Legg, but McMeen has garnered several accomplishments despite his relative anonymity. He has written five Mel Bay solo guitar collections, is co-author of The Complete Celtic Fingerstyle Guitar Book and is featured on Stefan Grossman's guitar workshop videos. "Live" is his sixth solo recording. Although the spoken narrative sounded a little tinny to me initially, I was rewarded when the guitar tracks came ringing through full-bodied and resonant. I hear no jaw-dropping speed or ostentatious flash to McMeen's playing, though he has a genuine skillful touch with the guitar which reflects sensitivity and a refined sense of panache. My one reservation concerning "Live" is that the tracks exude a timbre of uninterrupted lament, where a variation in mood may have rounded out this CD nicely.


Robben Ford "Supernatural", Blue Thumb STD-7596, 1999 Blues fans are no doubt familiar with Robben Ford's brand of hard-driving electric blues. On "Supernatural", he changes direction a bit, taking on an R&B sound reminiscent of Steely Dan or Michael McDonald (in fact, McDonald makes a supporting appearance on a track or two) though the flavor is more raw, less produced. An exception is "Water for the Wicked", a track that sounds for all the world like a slick Bruce Hornsby production, replete with a gospel-like chorus of background vocals. Likewise, "Don't Lose Your Faith in Me" and "If" feature acoustic guitar supported by a string quartet. There are still some scathing electric blues licks to keep blues purists happy, though they'll have to open their minds beyond a 12-bar format. Buy Supernatural


André Duchesne "Réflexions", Ambiances Magnétique AM 072, 1999 I would predict that for most guitarists and casual listeners, a listen to André Duchesne's "Réflexions" might be a very painful experience. It's like slogging through a book you can't get into, wondering when the author will make his point. I suspect this is Duchesne's intent, perhaps to create a mood of maddening ennui or simply an ambient solo classical guitar corollary to "Music for Airports", to be experienced only subliminally. "Réflexions" pushes the boundaries of sound art with its 14 solo improvised tracks which the artist himself describes as "lunatic music, at random". Duchesne has chosen a hard row to hoe in an experimental niche with very limited commercial possibilities. Only the most hearty nonjudgemental listener need apply.


D.B. Walker "Funny Feeling", MP3.COM 9650, 1999 (?) The great thing about mp3.com is that anyone with a microphone, recorder and mp3 encoder can have an international audience for their musical creations. The challenge is in gleaning the wheat from all of the chaff. D.B. Walker's "Funny Feeling" represents a little such wheat among the acoustic blues postings at mp3.com. Though "Funny Feeling" is a collection of straightforward and sparse acoustic slide and vocals, D.B. Walker has a natural ease with the instrument and in the vocal spotlight which projects like a polished bluesman you think you've heard a thousand times before. These are simple but contagious tunes. Although this collection is quite short (about 15 minutes), it's priced accordingly.

Edwin McCain "Messenger", Atlantic 83197, 1999 Edwin McCain is a band on a meteoric rise to certain stardom. The good news is that they are deserving. "Messenger" is highly produced acoustic guitar-based rock in a similar vein to Hootie and the Blowfish and the Dave Matthews Band, and will no doubt have wide appeal to GenXers. McCain is a bold and assertive vocalist and a talented songwriter in telepathic touch with what the general public likes, and with what plainly sounds good. On "Prayer to St.Peter" McCain proves he can pare down to folk troubadour with the likes of David Wilcox and John Gorka (who both performed the same song under the title "Let Them In"). Buy Messenger




Buy Robben Ford Books at


Home |Links | Archives | Submissions | Free CD Giveaway | Subscribe