Reviewing the best in non-mainstream acoustic guitar music
Home | Facebook | Podcast | Archives | Submissions | Free CD Giveaway | Subscribe | About | Links
July/August, 2016

Julio Azcano, "Distancias," 2016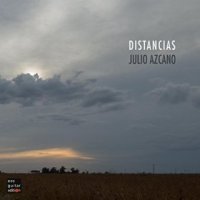 Julio Azcano's Distancias is a captivating compilation of solo guitar performances featuring carefully crafted originals and intricate introspective arrangements. Azcano grew up in Argentina, a musical environment known for its deep-seated tradition in the guitar. He holds two degrees, one in Classical Guitar completed in Mar del Plata near Buenos Aires, and the other in Jazz and Improvisation from the Zurich University of the Arts. As a solo artist or as a member of the critically acclaimed Eos Guitar Quartet, Azcano has performed at festivals across the globe. He has shared the stage with renowned performers from Leo Brouwer to Dino Saluzzi. Distancias is a recording inspired by his extensive travels taking the listener on diverse and enchanting musical explorations. Not since Ralph Towner has a guitarist so fully integrated sophisticated jazz improvisation within the framework of the classical guitar. The title track begins with soft deliberate melodic phrases, followed by dramatic rhythmic motifs and ending with thoughtful meditative sequences. Like Pat Metheny's acoustical work, Azcano creatively uses space and silence to build and enhance his reflective performances. "Los Girasoles" is a modern, dissident exercise and serves as a platform for the guitarist's sophisticated compositional and virtuosic talents. "Orbitaciones" (on a theme by K. Rosenwikel) features rapid rhythmic sequences flanked by incendiary single note passages. While "Spanish Stars" offers an elegant reading of Paul McCandless's gorgeous ballad. The album culminates with two "Polymetric Studies" written by Dusan Bogdanovic showcasing fiery percussive pyrotechnics and graceful reflective interludes. The pieces serve as an appropriate culmination to an album that is both elaborate and accessible. There is a timeless quality to this music, transcending eras or genres that is neither antiquated nor ephemeral. Julio Azcano's Distancias is an alluring union of eclectic compositions and brilliantly executed performances and is highly recommended for all fans of acoustic music.
© James Scott
Buy it at Bandcamp
Listen to "Luz De Abril"
Listen to Julio Azcano at our podcast

Calum Graham, "Tabula Rasa," 2016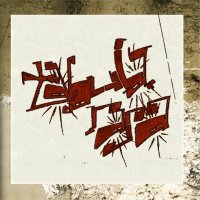 It was 1985 when one of the most iconoclastic fingerstyle geniuses to walk the planet made a counterintuitive decision to shake up his established instrumental legacy by adding his voice. Michael Hedges, on Watching My Life Go By, surprised fans with a vocal album that met with mixed reactions from a fan base which had come to expect only fretboard gymnastics. Fast-forward to 2016 and fingerstyle wizard Calum Graham has also, déjà-vu like, unleashed a vocal talent on his new CD Tabula Rasa to wonderfully complement his well-deserved fingerstyle celebrity. The difference here, though, is that Hedges' voice was arguably mediocre, whereas Graham's is flat-out stunning. Calum Graham's swampy and powerfully soulful vocals on "Wild Woman" and "Half Your Heart" could rival R&B icon Marc Broussard's signature sound. Graham has also proven himself to be a deft and evocative lyricist on this release as evidenced by the tune "Ghost"… haunting in every respect by plumbing a deep poetry of loss and a fervency of delivery, with guitar and voice in perfect but sad sympathy. Graham may even one-up the groove of former CandyRat labelmate Gareth Pearson's version of Michael Jackson's "Billie Jean" with the addition of his stirring vocals… and with a harp guitar, no less. There is plenty to satisfy the fingerstyle purist on this release, however. Graham was the first-place winner of the Canadian Guitar Festival in 2010 at the age of 18, and has been named as one of the top 30 guitarists under the age of 30 by Acoustic Guitar Magazine. "Tabula Rasa" was produced, recorded and engineered by legendary fingerstylist Antoine Dufour. So, instrumental purists, prepare to be blown away by compositions like "Tabula Rasa," Phoenix Rising" and "The Nomad" which faithfully capture on six strings a spectrum of feeling from exultation to tribulation. Completing a circle of sorts begun in 1985, Michael Manring, bassist extraordinaire who played on Michael Hedges' Watching My Life Go By, joins Calum for an atmospheric anthem entitled -- in testament, perhaps -- "Farewell."
© Alan Fark
Buy it at Amazon.com
Listen to "Tabula Rasa"
Listen to Calum Graham at our podcast

Steve Dawson, "Solid States & Loose Ends," 2016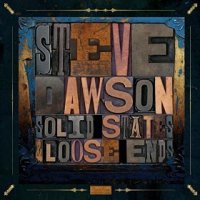 Solid States & Loose Ends marks the 7th solo release for Juno-award wining artist and producer Steve Dawson. In a musical about-face from his most recent (2014) acoustic instrumental release Rattlesnake Cage, which featured Dawson, a bevy of acoustic guitars and a microphone, Dawson harkens back to his 2011 release Nightshade, with a stellar collection of tightly knit, melodic tunes that simply sparkle with pristine production. Dawson supplies the complete package here. The behind and in-front of the board skill that has earned him accolades, from his native Vancouver to his new Nashville home and beyond, is front and center on the disc. That fact that he has a bit of the under-the-radar "J.J. Cale-like- mystique" going on only adds to his allure in my book. Dawson works though an impressive collection of original tunes that showcase his optimistic, upbeat take on blues and traditional themes and grooves with an equally talented cast of musicians, Canadian and Nashvillie-ian. The musicianship, Dawson's and others', electric and acoustic, is effortless, sophisticated, clean and honest. At first listen, Solid States & Loose Ends sounds as if equal parts of Ry Cooder and Allen Tousssaint were tossed in a stew pot and seasoned with the vocal quality of Texan David Grissom, the heartfelt authenticity of Kevin Welch and the chutzpah T-Bone Burnett. A ruckus cover of Riley Puckett's "Can't Put That Monkey On My Back" and a sizzling version of Joe Tex's "You Got What It Takes" will put a smile on your face and work out the kinks in your toes, while originals like the sultry and seductively blue "Early Warning" and "Rose's Blues" or the righteous and straight-up kick and roll of "Broken Future Blues" will convince you of Dawson's wide ranging talent. The pure Americana of "Driver's Wheel" and "California Saviour" will keep this CD near the top of your favorite CD stack. Did I mention this CD begs for a road trip wit the top down...it surely does! Ironically, Dawson leaves no loose ends in this all too solid release.
© James Filkins
Buy it at Amazon.com
Listen to "Broken Future Blues"

Guy Buttery, 2016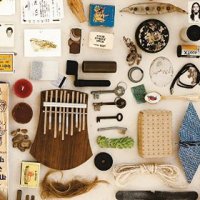 South African fingerstyle guitarist Guy Buttery is back. Listeners can enjoy the meditative grooves on his latest recording, but close attention reveals the true depth of his music. He leads small ensembles on most pieces, many featuring percussion and a cast of guests on guitars, keyboards, and vocals, including William Ackerman, Derek Gripper, Chris Letcher, and Vusi Mahlasela. Shane Cooper plays upright bass on three selections. The disc begins with "Werner Meets Egberto in Manaus", with Mahlasela on multitracked vocals, Buttery on acoustic steel string, Gareth Gale on drums and Qadasi on mouth bow and concertina. Each musician steps into the foreground at least once over the course of six and a half minutes, while Buttery ties the piece together with his percussive arpeggios. The feel is strongly Malian. "Floop" follows and evokes 1970s R&B with organ and drums supporting Buttery's lead guitar. Various African genres influence his compositional style, which emphasizes repetition in order to draw the listener into themes that are realized languorously and gradually. "Sleep Deprivation" is a showcase of subtle timbres and dynamics for Buttery and drummer Gale. Another highlight is "Two Chords and the Truth," featuring Buttery and classical guitarist Derek Gripper along with drums, bass, and vibes. He weaves an interlocking dialogue with William Ackerman on "A Piece for Rudolf Fritsch." The program closes with "3/4 In the Morning," a beautiful piece performed with bassist Shane Cooper that reflects Buttery's maturity as a composer and arranger. Guy Buttery's music reveals more with repeated listening, and I strongly recommend this disc.
© Patrick Ragains
Buy it at Amazon.com
Listen to "Two Chords and the Truth"

Michael Chapdelaine, "The Somogyi Incident," 2016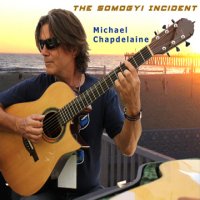 Recent years have seen "guitar tasting" recordings, where a player may play songs from 10 or more guitar luthiers, such as Tony McManus' "The Maker's Mark." Michael Chapdelaine has gone a slightly different route in the same vein on his latest CD, The Somogyi Incident, taking guitars made by the master luthier Ervin Somogyi made to the exact specs and with the exact same materials, except for top wood. Chapdelaine takes 3 guitars, one with European Spruce, one with Cedar, and one with Sitka Spruce, and plays a variety of originals and arrangements of either popular tunes (2 Beatles songs, "She's Leaving Home" and "Yesterday", and "Our Town" by Randy Newman), or a few pieces from the classical repertoire ("Andanta" from Sonata Romantica by Manuel Ponce, "Gavotte en Rondeau" by J.S. Bach). And to gain even more clarity on the sonic differences the top wood may create, Chapdelaine plays the last piece – "Lagrima" by Tarrega – on each of them. As with all Chapdelaine's recordings, the playing has a strong classical bent, with clean lines and well constructed treble, middle, and bass voices, but he also drives deep grooves in many of his songs, like the first cut, "Land of Enchantment." He is a top-notch guitarist. To my ears, the Cedar is the warmest and gentlest of the three. The European Spruce shows tremendous power and headroom when he pushes it. And the Sitka is perhaps the brightest of the three, while conveying clarity on each note. Listeners of steel string guitar music – and players if they have been so lucky - have for years known of the masterful works Ervin Somogyi has created, both visually and aurally. To have three of his priceless guitars in the hands of a master player to compare on one disk is a rare treat.
© Kirk Albrecht
Buy it here
Listen to "Land Of Enchantment"

Mike Eldred Trio, "Baptist Town," 2016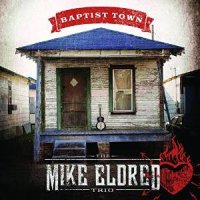 The term "concept album" may be too liberally applied in musical descriptions but there is no mistaking its appropriateness in reference to The Mike Eldred Trio's 13-track collection, Baptist Town. Recorded in the iconic Sun Studio in Memphis, the CD's concept is somewhat familiar. As singer/guitarist Mike Eldred explains it: "The catalyst for the record is the small neighborhood outside Greenwood, Mississippi, where legendary blues guitarist Robert Johnson was murdered in 1938." However, Eldred and company absolutely kill in the execution. Though the song cycle is a nod to Johnson, it also functions in the larger sense as an homage to the American blues form in its many incarnations, from jump blues to folk blues to slave work songs to spirituals to rock to zydeco to gospel. The able trio covers a lot of ground, and Eldred calls in a few guests to augment the John Bazz 's fine work on bass and the talents of Jerry Angel on percussion. Most impressive is the Emmanuel Church Inspirational Choir, who put their inimitable stamp on the swampy "Somebody Been Runnin'" and the moving – and church-organ augmented -- "You're Always There." Lyrics on the cycle-completing album closer: "And when I worry and when I moan/When I feel like I am all alone/I'll raise my hands/When I die, I'm going home, I'm going home." In between that song and the opening track – which wouldn't be out of place on an early Stray Cats album – the trio revisit the locale in question, Baptist Town, and delve into voodoo (Papa Legba), and have several encounters with the devil. John Mayer provides lap steel and some wonderfully snaky guitar on the quiet and moving "Roadside Shrine" ("This spot marks the end of a life/A car drives by and not a glance at all/Oh the pain of a heartbroken wife"). It's a true bawler in the Tom Waits mold, just beautiful. David Hidalgo's accordion makes the happy blues of the zydeco-based Bess a pure and simple joy. Eldred wisely keeps his lyrics specific to the concept, but also general enough to address the multitude of demons that plague us all, that prey on us all, tapping into the mass consciousness that we as bipeds all share. One might think Lennon and McCartney's "Can't Buy Me Love" would be out of place with a collection more appropriate as a soundtrack for Alan Parker's haunting "Angel Heart" than for "A Hard Day's Night" – but you would be wrong, because Eldred twists and wrings that upbeat pop sing-along into a troubled and tortured ache. It may be the coolest thing on the album. And even cooler, it fits right in.
© Fred Kraus
Buy it at Amazon.com
Listen to "Roadside Shrine"

Thanos Mitsalas, "Sergio Assad: Chamber Works for Guitar and Strings," 2016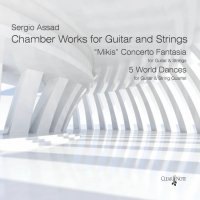 Anyone conversant in the classical guitar world knows the name of Sergio Assad, one half of the dynamic duo with his brother Odair. The Assads have long thrilled and inspired audiences the world over for their artistry, near perfect playing, and creative pushing of the repertoire for the classical guitar. In recent years, Sergio has composed for the guitar and ensembles (listen to his work with his brother and the brilliant Paquito D'Riveira), and this CD, Chamber Works for Guitar and Strings, is one such project, leaving the guitar playing duties in the capable hands of Thanos Mitsalas. The disc is really six works. The opening piece is "Concerto Fantasia," based on the music of Greek composer Mikis Theodorakis. Many themes of his music weave in and out of this three movement work. The Allegro carries us forward in bright, pulsing rhythms, while the Andante is often a gentle whisper, punctuated by restless passages with minor key tensions. The Vivace caps the piece, strings rushing at us, only to be supplanted by Mitsalas' driving, yet lyrical, guitar playing, Assad says in the liner notes that the 5 World Dances are his first pieces for guitar and string quartet. Each dance highlights the musical legacy of different cultures – Middle Eastern, Celtic, African, Balkan, and Latin American. They are wonderful studies in melody and harmony. "Celtic" actually brings to mind in some passages the music of Appalachia in America, which makes sense, since that area was a melting pot of Old World musical traditions gaining their own voice in the New World. "Balkan" throbs with the whirling rhythms of Eastern Europe. The Quartet works seamlessly with Mitsalas in creating just the right aural textures and color. This is a brilliant disc of new paths in guitar and ensemble music, and one hopes Mr. Assad will continue to gift us with more efforts like this.
© Kirk Albrecht
Buy it at Amazon.com
Listen to "Five World Dances - African"


Home | Facebook | Podcast | Archives | Submissions | Free CD Giveaway | Subscribe | About | Links

Indiana Fingerstyle Guitar Festival July 29 - 31, 2016: Competitions, Concerts, Workshops and more!