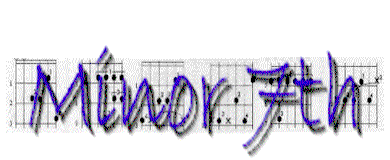 Reviewing the best in guitar CDs, from jazz to folk to rock to new age, emphasizing acoustic and independent or obscure releases
March/April, 2001

Al DiMeola, "The Grande Passion", Telarc 83481, 2000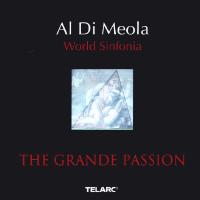 "The Grande Passion" is music on a grand scale. Al DiMeola succeeds in weaving acoustic guitar and symphonics (courtesy of the Toronto symphony Orchestra) into one musical fabric on five of the nine songs herein in a way that is reminiscent of Pat Metheny's "Secret Story" or Oregon's "Oregon in Moscow". DiMeola has obviously matured stylistically as well as chronologically since his debut with Return to Forever as a 19-year old fusion guitar god who could machine-gun electric jazz riffs with pummeling effect. The report of incendiary 32nd note arpeggiations is still there, but softened on an acoustic instrument and by the context of his partnership with Hernan Romero on charango, John Pattitucci on acoustic bass and Mario Parmisano on acoustic piano. The music on "The Grande Passion" is at once cerebral, spirited and zestful, obviously deeply influenced by Astor Piazzolla, who wrote three of the songs ("Double Concerto", "Soledad", "Libertango") on this recording. Although the one thing missing here is memorable melodies (this isn't exactly hummable music...), Al DiMeola again demonstrates that he is a guitar helmsman committed to the highest artistry.

Buy it at Amazon.com
Ernie Hawkins: "Bluesified", Say Mo' Music SM007, 2001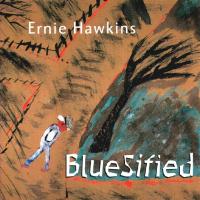 I remember being a teen in the 70s listening to an obscure Gary Davis Biograph LP thinking how cool it would be to learn how to fingerpick the blues like that on a 12-string. Ernie Hawkins must've thought so too, but took it a few quantum steps further... he sought out the Reverend and became his understudy in 1965. Maybe it's this tangible and direct link to one of acoustic blues' original bloodlines that imparts to Hawkin's music an authenticity that cannot be truly taught didactically, and is immediately perceived by a listener via the heart and soul rather than the ears. Not that Hawkins doesn't do his level best to serve as mentor and missionary for the art... he is featured on Stefan Grossman's video instruction series for blues guitar techniques, interpreting the styles of Lightnin' Hopkins, Willie McTell and Mance Lipscomb. If you're a GenXer, born after the 1950s and so bypassed by the wave of vinyl archives of this lost genre in the 60s and 70s, check out the solo rags that Hawkins churns out on "Slow Drag" and "Hawkins Rag" as the next best thing to dropping a needle on an old Arhoolie or Yazoo LP. Maria Muldaur wails some moving vocals on the gospel-like Gary Davis number "I Belong to the Band", a number that envelops you with the swaying, hands-up-in-the-air contagion of a Baptist revival. Lawdy, lawdy, this is authentic acoustic blues!

Ernie Hawkins's Website Buy it here

Dina Regine, "Be As It Will", DivaDiva Music, 2000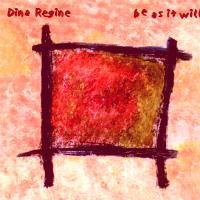 On the back cover there's a familiar inclination to Dina Regine's head and the enigmatic Mona-Lisa smile. And though the hat is not a beret and there's no little stogie wedged in the angle of her lips, the cover image of Rickie Lee Jones' debut LP looms déja-vu-like as an icon. Regine has a bluesy, cool-as-ice vocal delivery that occasionally carries a tinge of gravel like Rickie Lee or Kim Carnes. The opening phrases of "To Get Back Home" in fact might convince you that this is a pseudonymous Rickie Lee side project. There's some superb songwriting and production happening on Regine's CD "Be As It Will". "Beautiful" incorporates a tasteful cello accompaniment into a blues-tinged ballad. "Wild Love" is a soaring conglomerate of self-harmonization that could be the flipside to Sheryl Crow's "Every Day is a Winding Road". Regine uses an open-string acoustic sound to add a hypnotic drone-like vibe to her unique brand of rock, especially heard on "Heaven's Road". "Leave it all Behind" and "Where You Go" are ethereal, yet driving, in the spirit of U2. Very cool.

Buy it at Amazon.com
John Hackett and Steve Hackett, "Sketches of Satie", Camino Records CAMCD20, 2000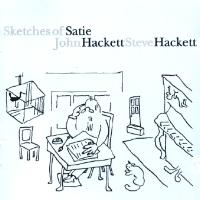 Erik Satie was a composer in the early part of the 20th century who was considered one of the founding fathers of ambient minimalism, and who promulgated a genre which he dubbed "Musique d'ameublement", literally "furniture music". The present-day embodiment of such a term might be "elevator music", an ambient style to be assimilated subliminally rather than by concentrated listening. So, it's a bit of a surprise that progressive rocker Steve Hackett of Genesis might choose to transcribe and record Satie's "Gnossiennes", "Gymnopédies", "Nocturnes" and others for solo classical guitar and flute. Satie's pieces are the exact antithesis of progressive rock. One wonders if Hackett pursued this project as an act of brotherly love, giving his brother John a showcase to define himself as a flautist to the public. Prog-rocking fans might be disappointed with "Sketches of Satie"... there's no ostentatious verve in Hackett's guitar work on this recording. Hackett's talent is revealed in the transcriptions, but the genius is in the compostions themselves which radiate an austere and otherworldly peace. Unfortunately, if Satie were alive today, I'm afraid his CDs would be relegated to being sold in candle and massage stores and other new age venues.

Buy it at Amazon.com
Franco Morone, "Guitarea", Acoustic Music Records 1046, 1994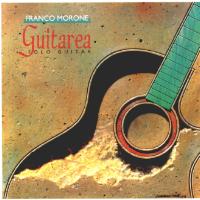 I'm not certain why the name Franco Morone is not on the lips of every serious guitar fan on the planet. Morone is a gifted Italian composer and fingerstylist flaunting a fluid style that embraces the listener with cavorting grace note pull-offs and melodies that carry you far away. Though it's seven years old, "Guitarea" is one of those recordings in my collection to which I keep returning, like a periodic pilgrimage. There's a power and jubilance in these tunes that must resonate with a time of well-being in my life when I heard them for the first time. Alternate tunings, harmonics, two-handed slap, deft hammer-ons and pull-offs and bottleneck slide techniques are synthesized into one by Morone to create his own intensely melodic and rhythmic personal style. Pierre Bensusan may be the only comparison to enable a frame for the feel of Morone's music. But really, Morone is truly unique, without comparison.

Buy it at Acoustic Music Resource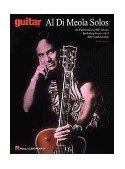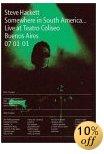 Buy Al DiMeola and Steve Hackett Guitar Instruction Videos and Books at


(Click on image to buy)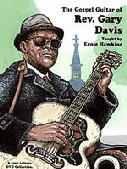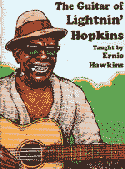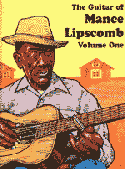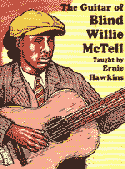 Buy Ernie Hawkins Guitar Instruction Videos at


(Click on image to buy)
Home |Links | Archives | Submissions | Free CD Giveaway | Subscribe