Reviewing the best in non-mainstream acoustic guitar music
Home | Links | Podcast | Archives | Submissions | Free CD Giveaway | Subscribe | About
September/October, 2010

Various Artists, "A Guitar For Elvis," Solid Air Records 2010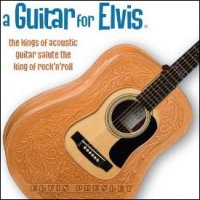 What do you get when you take a dozen great guitarists playing the music of the King? A whole lotta fine picking! "A Guitar for Elvis" is the latest in a string of excellent acoustic compilations from Solid Air Records (including the Grammy-winning "Pink Guitar"). What's not to like? You get many of Elvis' most famous and most-loved songs played by people like Laurence Juber, Al Petteway, Pat Donohue, and Doug Smith (to name only 4). All you miss is Elvis' voice, but on every song, you'll find yourself singing anyway. The disc begins in the capable hands of Donohue, whose rendition of "All Shook Up" gets your toe tapping like when Elvis was shakin' up on stage. Al Petteway shines on 2 songs – rollicking through "Mystery Train," with power and groove, and getting funky on "Hound Dog." Benjamin Verdery brings the color of nylon strings to his take on "Don't be Cruel," including harmonics and minor-chord progressions in his introduction. The fine singer-songwriter Brooks Williams shows his ability to create elegant guitar arrangements on "Love Me Tender." Nothing unexpected here, just a fine version of this lovely ballad. Kenny Sultan is a blues force on "Heartbreak Hotel," while Mike Dowling lets his National wail and moan on "Little Sister." On "Can't Help Falling in Love," Doug Smith beings his signature lush sound to another memorable Elvis ballad. Laurence Juber takes on a classic from Elvis' later catalog, "Suspicious Minds," and makes it work to perfection. Doug Smith comes back on the CD's last tune with Mark Hanson on a ripping duet version of "Viva Las Vegas." It's a great way to leave this tribute to the King. Any fan of the music of Elvis Presley will want this record.
© Kirk Albrecht
Buy it at Acoustic Music Resource
Listen to "Heartbreak Hotel" (Kenny Sultan)

Rory Block & Stefan Grossman, "Country Blues Guitar," 2008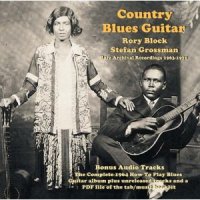 This archival compilation presents 32 early recordings of Rory Block and Stefan Grossman, in solo and duo settings. Son House sings on two riveting tracks, "New Pony Blues" and "Yonder Comes the Blues," the latter also featuring Paul Rowan on harmonica. Even as teenagers, the essentials of Block's and Grossman's styles are apparent, a testament to their lifelong devotion to acoustic blues. Rory Block plays with a driving beat, influenced strongly by Son House and Charlie Patton, and singing, as ever, with unquestionable conviction. Grossman chugs along amiably, if less insistently than Block, demonstrating a solid technique on slide guitar and singing on one tune. Highlights are Skip James' "I'm So Glad," "Canned Heat," both sung by Rory, ""God Moves on the Water" by Stefan, a guitar duet on "Mississippi Blues" and the two Son House tracks, for which Stefan provides forceful yet sympathetic accompaniment. The disc includes the complete 1964 recordings originally released as "How to Play Blues Guitar," for which the guitarists often play only a couple of verses of each tune (that record's original tablature booklet is included on the CD). More than forty years on, these tracks offer pleasant listening and good reference sources for acoustic blues players.
© Patrick Ragains



Stefan Grossman's Guitar Workshop

| Rory Block's Website Buy it at Amazon.com
Listen to "Crow Jane"
Listen to Stefan Grossman & Rory Block at our podcast

Ari Eisinger, "The Ragtime & Blues Guitar of Blind Blake (instructional DVD)," 2010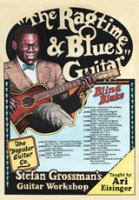 If you're a blues fanatic like me, you may be familiar with Blind Blake's classic recordings, made between 1926 and 1932. If you've heard David Bromberg play "Chump Man Blues," Jorma Kaukonen's cover of "Police Dog Blues," or Ry Cooder's "Diddy Wa Diddy," then you've heard some of the most popular and faithful covers of Blake. In this generous 2-DVD set, country blues guitar master Ari Eisinger teaches Blind Blake's solos and accompaniments on seven pieces, presented in order of increasing complexity. Although Blake's style has been taught and many of his recordings transcribed in books and on videos by Stefan Grossman and Woody Mann, this set covers tunes not included in earlier instructional materials. To begin the lesson, Eisinger explains Blake's typical rhythmic licks and chord progressions in detail. Once he starts teaching Blake's repertoire, the importance of this introductory discussion becomes clear. Reverend Gary Davis spoke admiringly of Blake's "sportin' right hand," with which Blake created his bouncy rhythms (sounding much like early Big Bill Broonzy). Blake's distinctive sound in fact depends largely upon right-hand attack, which may be the toughest aspect of his music to master. Fortunately, Eisinger introduces ideas and techniques simply, and then builds on them throughout the lesson, culminating in "Southern Rag," the challenging closer. As with all video lessons produced by Stefan Grossman's Guitar Workshop, this set features split screen segments, showing close-ups of Eisinger's left and right hands simultaneously. The discs also include Blake's original recordings, reproduced in remarkably good fidelity. Also included is a booklet of transcriptions (also available on one of the DVDs). The only detraction is a small one -- Eisinger's guitar is not tuned to concert pitch, which is common among solo acoustic guitarists. I recommend this lesson to acoustic blues players who want more rhythmic variety in their playing and ideas for playing raggy blues in the keys of C and G.
© Patrick Ragains


Ari Eisinger's Website
Buy it at Stefan Grossman's Guitar Workshop
Watch an instructional clip of "Baby Lou Blues"
"Blue Giant", Vanguard Records, 2010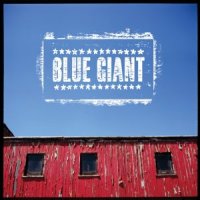 Blue Giant makes its debut with this major label, self-titled release, a fine and thoughtful amalgam of country, pop, folk, psychedelia and rock. Prior to this project, co-leaders Kevin and Anita Robinson, who composed the 12 tracks, had gathered a devoted following in the Portland, Oregon, region while performing as a duo, Viva Voce. The Blue Giant project finds the Robinsons expanding their sonic vision by enlisting several well-known regional artists. The result glides from one genre to another, and expands the boundaries of alt-country. The Robinsons, married for 12 years, share vocal duties, and Anita provides some searing guitar. Her sweet voice is particularly poignant on the country ballad, "Lonely Girl," while Kevin's sensitive turn on "Target Heart" is about perfect. But with their new stable of able horses, the Robinsons amp it up on the anti-war anthem "When Will the Sun Shine?" and the poppy, banjo-based "Wesley." It's bluegrass and boy-howdy time with "Run Rabbit Run," while "Clean the Clock" angles toward straight-ahead rock. Rounding out the players are Chris Funk (The Decemberists) on pedal steel, Evan Railton (Swords) on drums, percussion and keyboards, and Seth Lorinczi (The Golden Bears) on bass and keys. Kevin Robinson is credited with the production. While capable all along the musical spectrum, the band seems most adept on the sparer, more country-oriented works, like "Gone for Good" (featuring Sleater-Kinney's Corin Tucker). But some of these well-crafted tunes suffer from a too heavy hand – the multiple instrumental layers and echo effects sometimes hinder the song from emerging instead of enhancing it. A "less is more" approach might be a future consideration, but this is a fairly minor quibble. This talented couple has created quite a nice package with a band named after the brightest stars in the galaxy.
© Fred Kraus
Buy it at Amazon.com
Listen to "Clean the Clock"

Bill Mize, "The Angel's Share," 2010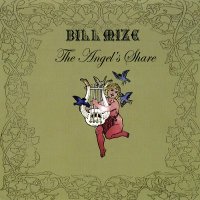 Bill Mize's new release "The Angel's Share" opens with a rousing rendition of Ray Charles "What'd I Say" showcasing Mizes' deft touch and overall sonic panache. Sixty seconds in you know this player has full command of the wood and steel in his hands! The title track, which follows, simmers to a controlled boil driven by Mize's dynamic phrasing and vibrato, while his use of caesura allows the melody to breathe and sigh. Listening to "The Angel's Share" is akin to basking in a perfect summer Sunday afternoon... you just don't want it to end and when it does there is a sense of satisfaction and the notion that you have just experienced something sublime. Mize's guitar work is center stage throughout this CD. Beth Bramhall, Mize's better half, sits in on the playful "Puppy Love" on accordion, as does Pete Wasner with his B3 Hammond on a cover of Charlie Rich's "Feel Like Going Home" and Mize's funky "Might Should." Tracks four and five, "Might Could" and "Might Should", offer two of my favorite moments on this CD. Back to back they offer two very cool and different grooves. Mize's style is at once clean and textured, with much vibrato and an undercurrent of power that percolates through most of the tunes on this CD. His overall execution is consistently clear, and technically inspiring throughout, fitting of a former Winfield National Fingerstyle Champion and Grammy Winner. "The Angel's Share" is the first release from Mize since 2002. A quick check of his discography indicates that Mr. Mize only releases music when he feels he has something worthwhile. In his press release he states that his "CD's are like cicadas, they only come along every 8 years or so." Bill Mize is a player's player who has produced another acoustic gem!
© James Filkins
Buy it at his website
Listen to "The Angel's Share"
Listen to Bill Mize at our podcast

Gareth Pearson, "Urban Echoes, Vol. 1," CandyRat Records 2010

You may not have heard of him – yet – but Gareth Pearson from Wales in the U.K. is going to be a player on the acoustic scene for years to come. Primarily self-taught, his first studio release on Candy Rat Records (home of other fingerstyle luminaries like Antoine DuFour and Andy McKee), "Urban Echoes Vol. 1" showcases his young yet prodigious talent. An equal blend of originals and covers, the playing on this disc is powerful, sublime, nuanced, and multi-layered. The opening cut, "Blue Smoke" (yes, the Merle Travis tune) brings to mind the writer and, more recently, Tommy Emmanuel, who has actually written a song giving homage to Pearson entitled "The Welsh Tornado." Exceptional thumb-style fingerpicking as an introduction of what's to come on the rest of the CD. Pearson covers the Michael Jackson hits "Thriller" and "Billie Jean", doing more than justice to these great tunes. You really have to hear what he does with "Thriller" to appreciate it. Pearson even strays into the world of Radiohead with a cover of "Paranoid Android" with inventive string bends, slaps, and his own brand of band-in-a-box playing that uses the whole guitar and bass, middle, and treble voices. Besides the covers, Gareth Pearson crafts memorable songs of his own. "Little Rogue" is a pint-sized illustration of nimble fingers up and down the fretboard. "Chinese Whispers" reminds me of some of the early Alex DeGrassi playing that first made me fall in love with fingerstyle playing. It's a lovely piece. "Every Time We Fall" reveals great playing with violin carrying the melody, and shows that Pearson doesn't need to play hot and spicy in order to get our attention. The disc closes with "Beauty of Discipline," a wonderful conclusion to a CD full of fine songs played by a rising master of the six-string.
© Kirk Albrecht
Buy it at Amazon.com
Listen to "Blue Smoke"

Seth Swirsky, "Watercolor Day," Gimble Records 2010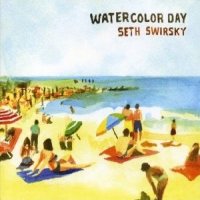 Seth Swirsky is an experienced pro songwriter who, though he has been kicking around the L.A. music scene for quite a while, sounds as fresh as fresh tape on an analogue machine. His trademark sound is that of luscious, orchestrated pop as filtered through Brian Wilson and George Martin. "Watercolor Day" is a variegated daytrip through so many touchstones of 60s and 70s pop history that I can barely name them all, while calling out early-Wings era McCartney, The Beatles, Burt Bacharach, 10cc, Tears for Fears, America, and Todd Rundgren, to name but a few. As a vocalist he favors George Harrison as filtered through the Pet Shop Boys. I have no idea how an indie guy like Swirsky puts together the armada of backup musicians to pull off such an orchestrated program, but his string section alone is stunning and cohesive throughout. He plays enough instruments, including drums to pull off a one-man band program, but "Watercolor" goes well beyond these talents in his prodigious, organic arrangements. You could call him the current-day master of ooohs. I'm not kidding. They are incredible. Standout tracks abound, many, like "I Never Knew You, Harry" (Nilsson), "Fading Again," "Stay," with its seeming allusion to "Don't Let the Sun Catch you Cryin'" (Gerry And the Pacemakers) are utterly charming. Rarely does a guy this deep into his career sound like a twenty-something genius, but Swirsky pulls it off (effortlessly). If you miss the era of "Pet Sounds" or Paul McCartney & Wings, you must hear this album.
© Steve Klingaman
Buy it at Amazon.com
Listen to "Summer in Her Hair"

Adam Brown, "Gladios," 2010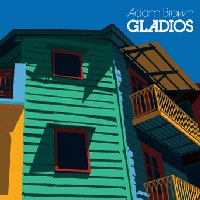 Building on the success of his much celebrated 2009 debut album, Adam Brown has recorded his second disc, "Gladios." While his first album focused on contemporary music, Brown has decided this time to highlight the lovely and diverse music of South America. The works he selected are a careful balance of the main-stream and the more obscure. In the case of the more familiar compositions, Brown's technique and interpretations are truly masterful. "Julia Florida," for example, a familiar work to guitarists everywhere, is so immaculately adorned by Brown with subtlety and nuance that it will satisfy even the most discerning of tastes. It seems that at no point does Brown restrain himself, exploring a range that spans the most delicate touch all the way through to rousing blossoms of arpeggiatic flourishes. As the disc progresses, Brown delves into the syncopated and percussive world of Astor Piazzolla, simultaneously expanding the tonal possibilities of the South American style and forming a bridge between the more traditional opening of the disc, and the more experimental second half. Brown closes the disc with one of the most forward-thinking and prolific composers of our time, Leo Brouwer. "Cuban Landscapes with Bells" perfectly blends the avant-garde and the delicately beautiful. After an unorthodox and rhythmic climax, it gently concludes Browns disc with an extended harmonic section that eventually trails off into the distance. It is a unique and satisfying end to what is truly an excellent recording.
© Timothy Smith
Buy it at his website
Listen to "Cuban Landscape with Bells" (Leo Brouwer)

Stuart Robertson, "Years Between Us," 2010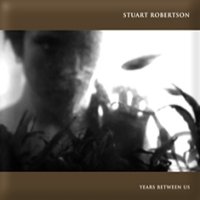 Rainy days and Mondays got you down? If so, you may want to steer clear of "Years Between Us." For those of you with a happy disposition, this record may alter your state. Stuart Robertson is a confessional singer-songwriter from Scotland. On a positive note, he is most worthy of comparison to such highly-acclaimed modern troubadours as David Grey, Rufus Wainwright, Joe Henry, Duncan Sheik, and Belle & Sebastian. Robertson certainly displays a proclivity for melodrama on his third record (which is self-produced) by way of picturesque lyrics and an intimate, conversational vocal delivery akin to a young Bruce Springsteen in his quieter moments or Leonard Cohen circa "Songs From A Room." Audiophiles will appreciate the mastering and mixing of YBU by Geoff Pesche of Kylie, Gorillaz and Coldplay fame, which was rendered at the legendary Abbey Road Studios. The sound of YBU is nothing less than extraordinary -- listeners can decipher every note with clarity and a resonance worthy of the almighty medium of vinyl. Now the bad news: almost every track is either a ballad or a dirge sans at least one memorable melody. This record is slower than slower than slow. Robertson makes use of space within his compositions which affords the listener an opportunity to digest his words, however no band member (there are no credits listed on the album packaging or website) steps up to the plate to offer even a semblance of a counter melody or solo to tie it all together. Rinse and repeat for ten songs. "Get Me" a sleepy ballad accentuated by a car radio vocal effect in the final verse is the sort of divine artistry you'd expect from David Gilmour at his best -- however with long instrumental passages absent of anything harmonically interesting -- it's real hard to stay awake. Two mid-tempo offerings "Words Into The World" which arrives as the eighth selection, and the opening cut "I Have Been Bad," which is accompanied by a confusing video (though the girl is pretty) are the modest high-lights here as Robertson shows signs of a pulse. Though Roberston is a talented artist, "Years Between Us" would have benefited greatly from an outside producer adept at creating intriguing, nocturnal albums (Brian Eno, Daniel Lanois perhaps?) or a musical catalyst in the studio.
© Tom Semioli
Buy it at CD Universe
Listen to "Forever"


Home | Links | Podcast | Archives | Submissions | Free CD Giveaway | Subscribe | About

Laurence Juber, Doug Smith, Al Petteway, Phil Keaggy (and many more!) at Acoustic Music Resource
Buy Instructional and Biographical DVDs and Books at


(Click on image below to buy)
| | |
| --- | --- |
| The Guitars of Elvis | Rory Block in Concert |